The New Senioritis
How has covid changed our newest generation of high school graduates?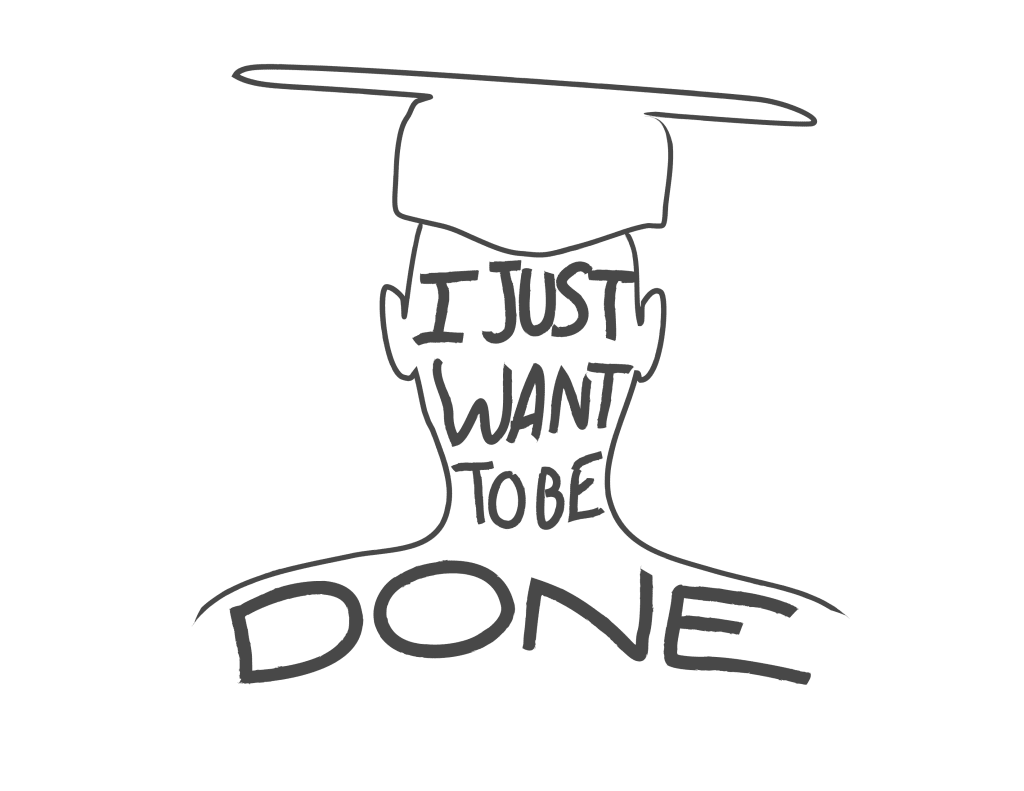 We are no stranger to the idea of Senioritis, it even has its own definition on urban dictionary. We describe Senioritis as excessive laziness that many high school seniors suffer from. The corona virus has, simply put, amplified our seniors laziness to the maximum.
With a lack of guidance and zero punishment for truancy, the "Why bother" attitude took center stage for most high school seniors as graduation was right around the corner.
"I was fine with my grades so why would I do anything." A local high school senior who wishes to remain anonymous shared his friends thoughts on their school work as well. "Yeah no-one is doing ****, I mean there's no real reason to."
With little time to prepare a plan for all grades it feels to most that the seniors really got left behind and shoved into adulthood with many students needing to take any job they can get to aid their families through this crisis.
"I lost my job at Macy's and ended up finding work with a lawn company. I cant not work ya know?" Ryan, a class of 2020 senior shares. This mentality is not uncommon in this years senior group with many turning to anything they can to get money for college.
With every senior working their hardest, it raises the question of how are seniors going to properly transition into college? Well, unfortunately the answer is not so black and white. Many seniors are having to either rely on either loans, scholarships or changing their entire college plan. Those who were going to go to University may now have to settle for either trade school or community college as these are much more affordable options.
These seniors have also been entirely turned off from the idea of online college. Most, if not all, seniors agree that online schooling leaves them unmotivated and bored. "I would never make it in online school, I just get distracted and go do something else." Cameron, Class of 2020 Senior. "This online stuff just blows I don't care enough to do it usually."
The schooling that is done in these groups is easily the most cheatable. "Oh I absolutely cheat on my work, why wouldn't I?" Riley, 2020 Grad. These "tests" given by teachers also come with infinite access to the internet which, while bringing up scores now, could have drastic effects on scores of the future.
The teachers also understand this by giving the seniors less work to allow seniors to embrace life as an adult quicker than expected. "I see the students are struggling to stay motivated, this doesn't count against them and I leave it up to them to put the work in" a local high school teacher explained.
This new Covid filled world is definitely hard on all of us; however, let us take a moment to remember those who had their life long memories taken from them. Many of these seniors will never be able to walk the stage of graduation or feel the joys of the senior prom. With these experiences absent, how will our high school seniors fair in college for the years to come? 10 years from now? 20? Only time shall tell for these newly grads. Congratulations to class of 2020 and the best of luck to you all!