The Most Common Barriers to Learning and How to Overcome Them
Students nowadays face many hurdles and difficulties in focusing on their studies in schools and colleges.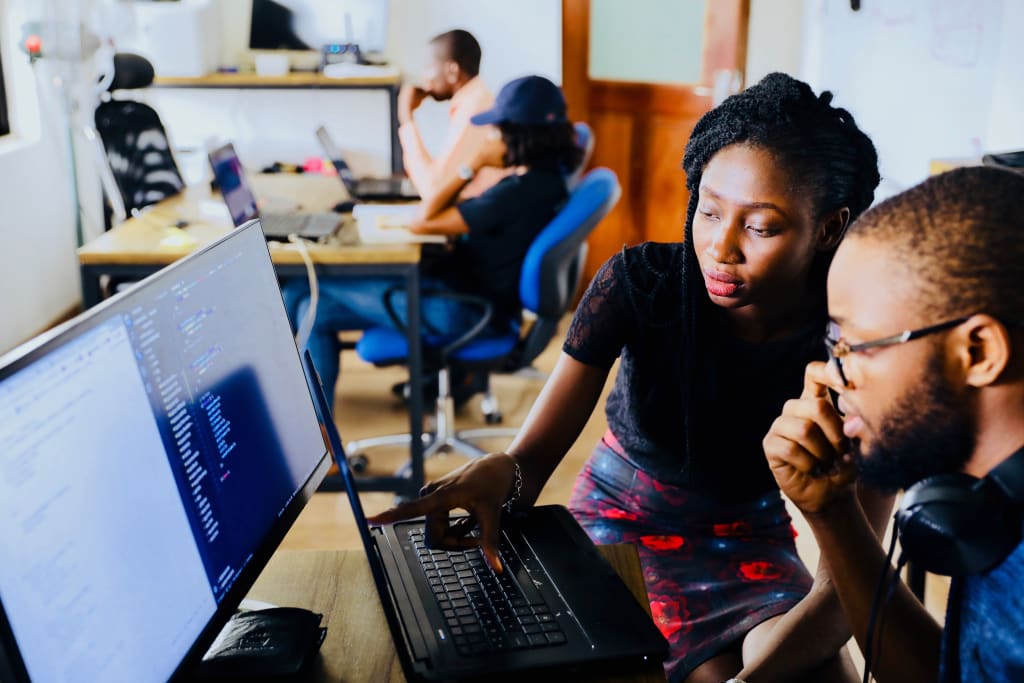 With the advent of smart devices, the popularity of social media, and even generally the interference of the World Wide Web, we realize that we are no longer living in the simpler times that prevailed in the 1990s, when apparently the only possible gameplay and social life for students used to be to "go out and play." Numerous distractions cross the minds of the youngsters these days, derived from the inevitable advancement of technology, causing the human potential to be challenged at a much deeper level than before. It has now become a struggle to make our kids adopt critical thinking and maintain focus on their studies, in order to build a proper foundation of knowledge for them before they step foot into the practical world.
Knowing that the attention span of human beings is actually even worse than that of a goldfish, we need to realize that it's not that the students these days are not interested to learn. The fact of the matter is that the barriers they face in trying to concentrate are mostly real, and need to be acknowledged at the least, even if they cannot be fully eradicated. Let's have a peek into what some of these barriers are, and how they originated.
Too Many Sources Of Information
The new generation is bombarded with too many sources of information, most of which didn't exist in the olden days. This makes it practically hard for them to identify which sources are genuine or even relevant to what they need to learn versus which ones can be shunned as fake, plagiarized, or irrelevant. The easy availability of massive, scattered, and unorganized data though opens up useful channels of communication between different parts of the world and causes confusion among the youth with regards to the credibility of every new source they come across.
Questionable Credibility of Authors and Content Writers
Oftentimes, students who like to explore beyond the textbooks assigned to them find conflicting information on topics they are seeking knowledge about. Since using 'Google Search' has become a norm, the youth is losing appreciation for original, factual, and theoretically tested content, which is prepared by highly educated and qualified people with the sole purpose of spreading genuine knowledge. As students are exposed to all kinds of subjective and unchallenged data that can be posted by anyone on the Internet anytime, they become less receptive to this fact-based, knowledge that comes from their course books, or other authentic sources.
Greg Olear, from edubirdie uk, says, "The internet can sometimes provide us with unreliable information."
This causes problems between teachers and students when a student refuses to accept the way his/her teacher explains a concept, just because the student has already learned about it in a different approach from an open source. This is a common glitch that creeps into the professional world as well, where for instance; a patient is found arguing with a doctor about the disease that the doctor has diagnosed him with, as he'd say that he read something totally different about his condition in an article he Google-searched the other day!
Generation Gap Between Young Students And Their Parents
Interestingly, the problem is aggravated by the generation gap felt by the students between their parents and other elders, as the dynamics of this modern age not only affect them in academics, but also in their social lives. Peer pressure makes students indulge in activities that may not be acceptable in their family otherwise, and that distracts their focus towards unhealthy habits, and an unproductive lifestyle overall.
Abuse And Bullying In Academic Institutions
With increasing communication gap between parents and young students, abuse and bullying of students with low confidence in academic institutions have begun to prevail. Victims of abuse often receive little or no attention, which impacts their intellect negatively, and dents their mental growth throughout their academic life.
As stated in mental health research conducted by the National Alliance on Mental Illness (NAMI), one out of four students suffers from a diagnosable illness derived from stress. Out of these, 40 percent of the sufferers or victims do not seek help. 50 percent of students overall feel too anxious struggling through the pressures they face in school.
Since the guardians of these victims are not able to get to the core of the matter by any tangible means, they are quite helpless in assisting these kids to come out of the vicious experiences.
Changing Their Routine Can Change Their Mindset
Students need to be advised and trained to take their course books, assigned curriculum and class lectures as their first priority to gain knowledge on topics that they are supposed to learn. If their foundation were built in the right way, like that of the members of myassignment help and mymathdone, the vast volumes of disorderly data available on the Internet would not disturb the building up of concepts in their minds.
Both teachers and parents can contribute to setting up a proper schedule and lifestyle for the kids so that they stay occupied for the most part of the day fulfilling the tasks assigned to them. This needs to be done, however, in a considerate manner so that it works towards their betterment, rather than merely adding to the pressures they are already facing every day. It is helpful for young students if their parents set up a consistent daily routine in the house, maintaining fixed slots for them to concentrate on studies, and others for their entertainment and cooling off activities.
Encourage Students to Ask Questions
A good way to reduce the communication gap between teachers and students is to encourage students to ask questions during class lectures. If there is something that a student's mind is not able to grasp, the easiest solution is to instantly phrase it into a meaningful question to pose to the teacher. This not only gives confidence to the student himself, but engages other students in the session as well, while at the same time enabling the teacher to gain insight into the students' perspective. Sure, students can buy assignments online, or even get the best writing services, but it is better to do so from the website-reviewers like essayroo review or locus assignments review, but it is very important for them to do their assignment by themselves. It is essential for lecturers to be reflective like this, and be able to put themselves in the shoes of their students, instead of taking class participation as an offense against their teachings.
Use Visual Presentation Facilities
As we talk about the disadvantages of the rising software and information technology, there is a flip side to it as well that can be attuned to our benefit. Making use of visual presentation facilities via smart devices, and cloud-based softwares makes class lectures and course syllabi easier to understand. Teachers can also include video-based learning to convey complex ideas in an appealing manner.
Conclusion
Overcoming the barriers to learning is crucial to the healthy development of not just the students, but to the entire community to which they belong. Most students have the potential to adopt personalized learning strategies that work for them better than anything else. Even if parents and teachers contribute to their fullest capacity, the actual power of learning is in the hands of the students themselves.