The Moment When That New College Grad Says: Now What?
Most people graduate from college both feeling empowered and lost.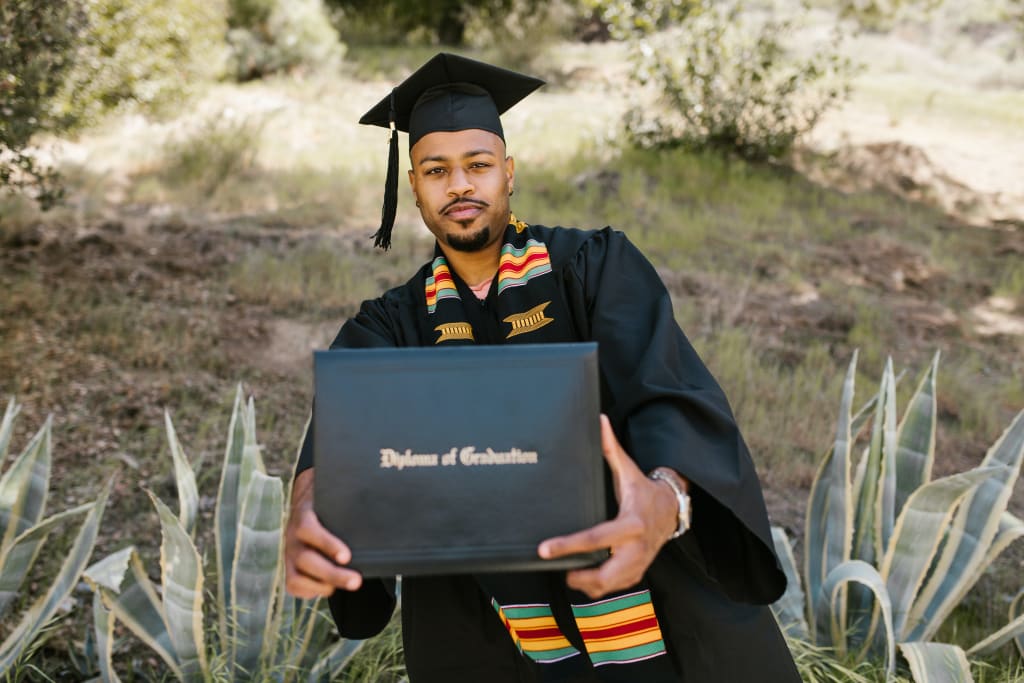 Photo by RODNAE Productions from Pexels
Hello everyone,
The last time I was here, I talked about how financial literacy is practically absent unless you are a specialist. And because of this, we need to take the responsibility of having a solid financial plan, lest we wind up in a rough place. I want to take some more time on this. Traditionally, 18 years old is considered adulthood. However, practically, and psychologically, adolescence may extend into the mid-twenties. And to me, this makes sense; I mean, who feels like they can take on life right after college? Well, many college grads do!
I mean, you just got out of college! You graduated! And that's awesome; irrespective of major, college is difficult. The empowerment must be euphoric.
You can take on anything though, right? Like, anything….
Let me explain to you why you cannot, even if you feel like you can, let's breakdown the list, and then I'll go into each individually.
You did not build a solid financial plan.
You did not pick a solid enough major.
Your coursework did not provide you sufficient financial literacy.
Your coursework did not prep you for professional school or the workplace.
Life punched you in the face.
These sound harsh don't they? And hey if this isn't you, congrats! I can bet that you are in a small minority though. But let me illustrate for you with my own life life. I'm closer to 40 than 20 (or even 35), so even if you don't consider me an expert, I do have a story to tell.
Many college grads feel empowered and lost at the same time; allow me to use the college experience to build that compass.
I went to a small liberal arts college in my hometown after having to transfer from a larger school. Why? I did not have a solid financial plan (nor was one "given" to me). I'm already "tripping up", right? I performed really well at my new school, making A's more often than not, and becoming a tutor for half the Natural Sciences curriculum. However, also during this time, I was taking out student loans, paying out of pocket, working full-time, and taking jobs on campus just to go to school, pay my few bills, and have a little "eating money" (anyone who went to college knows what I mean; nobody likes the school cafeteria).
After many challenges (see below), in 2006, I graduated with honors, but I was a B-student in my major (I was actually stronger in my minor…by the way...anybody need a Chemistry tutor?). But my senior year, Katrina hit. I went to school a time zone away, knowing nobody, with a new medical condition and probably a little PTSD (my Katrina experience was "mild", if such a thing exists). It was…a lot. But I did graduate…with a lot of student loan debt, wide-eyed and anxious to get to graduate school and cure autism.
Yeah, life posted up on me like Debo from Friday. And life wanted my bike.
Let's talk about my post-collegiate career. I almost failed out of grad school three times. I had student loan debt. I had to go on a leave of absence at the end of my first year to avoid being dismissed from the program. I eventually discovered new passions and took a terminal masters and started my career over at 30. And that seems to be going right, now. However, I need to diagram the "wrong", so let's do that.
So, what does this ultimately mean? Well, I struggled with my finances for years after college (and some even after graduate school) because I did not have that plan, and was not prepared. Solid budgeting is necessary, but if you don't know better, how can you do better? I didn't know, and didn't do. It is my hope that some college student (and/or their parent(s)) will read this and have a few more resources, so they can be fitted with their "shocks", and avoid as many bumps as possible.
Thank you for reading. Please leave me feedback in the comments section below. And other than that, have a great day!
student
They call me the Professor. Allegedly intelligent. Graduate-educated, geneticist, educator, power scaler, armchair social media guru. Follow me and learn more!
Receive stories by The Professuh in

your feed