The Importance of Translation in the Education System
When different education programs are translated accurately and with the utmost professionalism, students are able to better understand and retain many educational concepts.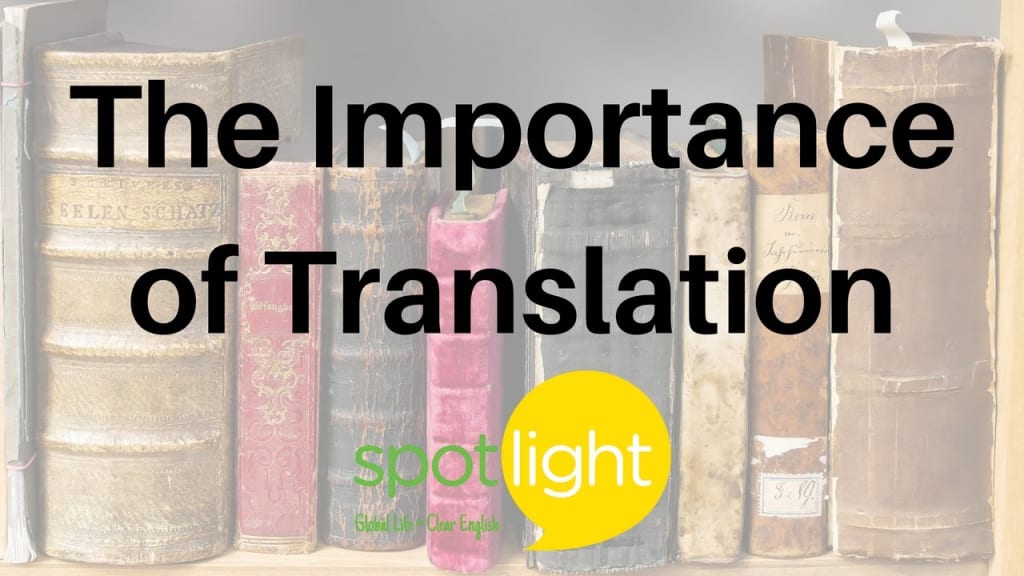 At least half of the school-going kids in America today are either bilingual—with English being their second language or they speak only one language, which isn't English. That highlights the great importance of professional translation services in all American schools: Kids need to be exposed to English and as many other languages as possible both at home and at school. And as a matter of fact, being bilingual and fluent in two or more languages has its perks later in life as it diversifies the professional options that a kid can pursue.
When different education programs are translated accurately and with the utmost professionalism, students are able to better understand and retain many educational concepts. That is why every education stakeholder in the US today must emphasize on professional education and translation services. Kids who only speak one language at home, a language that's not English, deserve to learn English from the best tutors otherwise they might get confused or totally lost along the way.
The long and short of this debate is that kids who or whose parents have limited English skills need urgent and professional help with this all-important language. The education system needs to be tailored in a way that these families get all the help they need to quickly be integrated into our communities; to speak our language. That is, of course, if we want to secure the future of these children and to help their parents join our community development programs ASAP. This post focuses on four key benefits that professional translation brings to the current education system. Be our guest.
1. Clarity of a child's academic progress and personal development
Primarily, students are only seen to benefit from education translation services when they progress to high schools, colleges, and later to the professional world. But there is more to this all-important service than what meets the eye. For starters, the strong English foundation that non-native kids get goes beyond helping them to progress academically; it facilitates effective communication between the kids and their teachers, school mates, and neighbors back at home. Most importantly, it helps their parents and guardians to keep track of their children's academic progress, way of life, and their academic needs.
2. The enhanced educational experience for kids with language barriers
Kids with language barriers will mostly have horrible educational experiences in school and this impacts negatively their cognitive development, emotion control, as well as their ability to think critically. Qualified human translators from a reputable translation company, however, can turn things around for such a kid by connecting with him/her emotionally. Such a translator understands where the kind stands emotionally and how to deliver emotional content to the kid. And when the need for additional clarification arises, the translator knows how and when to step in.
3. Better student-teacher relationships
A trained educational interpreter plays a critical role in ensuring that an English proficient (LEP) student gets the best possible relationship with his/her tutors. The interpreter has the ability to understand and comprehend the learning needs of the kid, so he cleverly deciphers the complex information that the teacher provides, eventually breaking any possible tension that could be building between the learner and the teacher.
An interpreter is, without a doubt, one of the most important people in any LEP student's educational team. He carries the burden of ensuring seamless communication not only between the kid and the teacher but also between the kid and the community around him/her and between the parents and the school administration.
4. Enhancing more productive educational meetings
Think of a parent/teacher conferences or a board meeting in a school whose student population comprises of kids from multiple non-English-Speaking nationalities. Also, think of a scenario where there are disciplinary or health issues being discussed in a school meeting, yet there are a significantly huge number of parents who cannot understand a word that the school administrators say. The truth is that none of such educational meetings can be productive without the intervention of an educational interpreter.
Engaging a trained interpreter in such meetings ensures both accurate and comprehensible interpretation of information. The interpreter explains the strategies and development plans that school and community leaders bring forth. They help maintain a complete communication loop between all the involved parties.