The Importance of Balancing Personal Life and Studying
Goals should be such that you should be motivated to achieve them.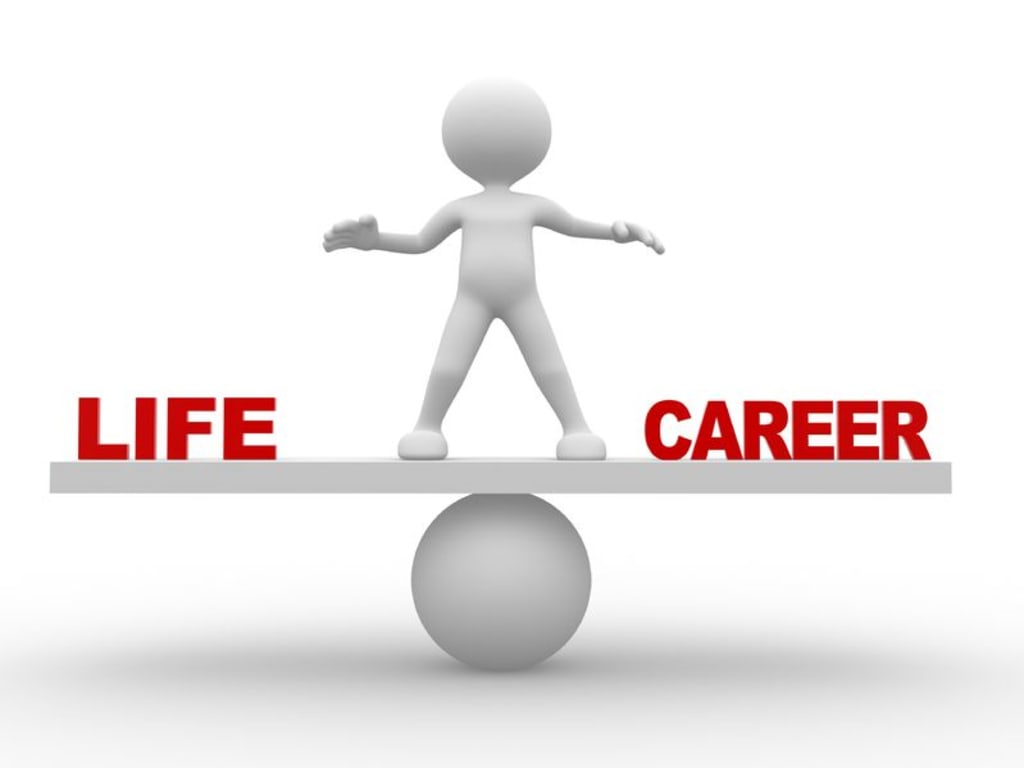 The most commonly used phrase "have a work-life balance" is very rarely achieved, even by seasoned professionals across the world. It is a utopian situation that every youngster dreams of, before entering the professional career, and that is a dream of working only a stipulated amount of time, and enjoy quality time with friends and family.
It is said that success is relative in nature. All the people want to connect with successful people and strangely success is measured in the status that you have in the society, and the position that you are holding in your office, or the college that you joined and or the marks you obtained.
When it is so difficult for mature people to have a perfect work-life balance, then it is hard to expect a college student to be able to maintain a perfectly balanced life, where he or she is able to become a perfect time manager or manage their relationship smoothly. Are we expecting the young kid to be a normal human being, or are we expecting them to be a robot? Nobody is perfect, so it is hard to achieve it.
Yes, it is hard, but not impossible. But then, who said that life is easy? Nothing is easy in life, and one needs to put some extra effort and go that extra mile to achieve what he or she has set to achieve in life.
In order to maintain and balance personal life and our studies, manage relationships, and study hard, we can follow the below-mentioned tips. These are some time-tested steps, which are sure to give near perfect results.
PDCA (Plan. Do. Check. Act)
Did you know the most famous concept of PDCA (Plan, Do, Check, and Act) that is used in the field of IT, can also be applied in personal life? Plan a schedule, and follow it meticulously without fail. Periodically, check the success of your schedule, and do the changes that are required, and again replan, and go through the entire cycle. This will take a few attempts before you understand and realize the schedule, which suits your routine and lifestyle, and once you are able to find it then you can save a lot of time for other activities in your life.
Set goals.
Set short term, achievable goals for yourself. Goals should be such that you should be motivated to achieve them. They should not end up draining you out totally. It can be as small as trying to finish your tasks before the completion date. Anything that can motivate you to do better should be adopted immediately.
Make good friends.
It is very easy to give the excuse of heavy workload, and hide behind it to cut yourself from the rest of the world. But that is not a healthy sign. You need to have a set of friends who are like-minded, and can ease your burden out. There should be a healthy competition between you and your friends, and you should be motivating each other, and helping each other out, and spending some quality time together.
Understand your "in scope" and "out scope."
In scope and out scope are not just terms that should be used for projects and job descriptions. It is a term that is very much a part of our lives. We need to know what can be achieved by us, and what is off limit for us. It is easy to say "the sky should be the limit of your dreams and nothing is impossible," but you need to be practical about what you can do and what you cannot.
Depression and anxiety are quite common and perennial problems, that are seen amongst students all across the world. I have seen college students committing suicide because they are depressed that they were not able to achieve the marks their parents expected them to achieve, or they could not take the course that their parents wanted them to take. As per a survey, there is a distinct rise in the number of mental health cases amongst college students. This was found by Jerald Kay, who is M.D, Professor and Chair of the Department of Psychiatry at the Wright State University School of Medicine. As per the study, the average health of people suffering from mental illness is typically the college age range of 18 to 24, and it is noted that they reach such levels of depression that it becomes difficult for them to function normally.