The Hardships of a Full-Time College Student with No Job
Never give up on the opportunities you are offered.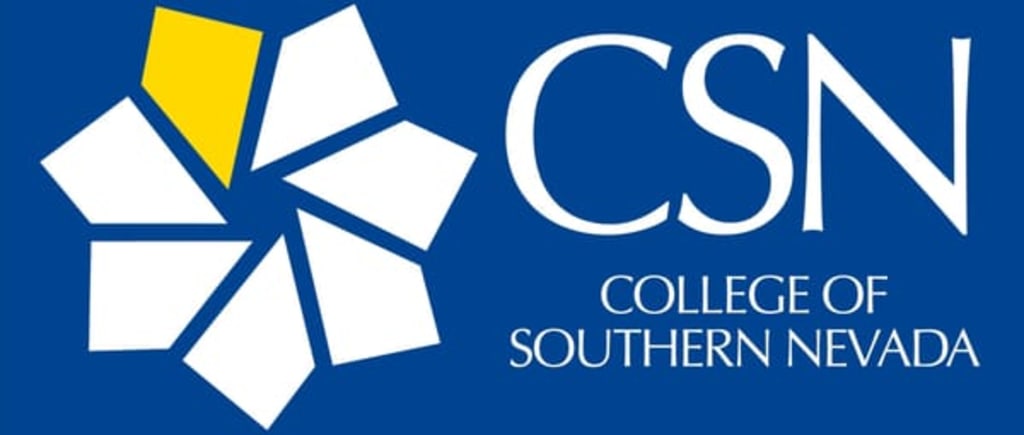 I've been a student at College of Southern Nevada since Spring of 2016. I am a Psychology Major and I am determined to earn my Associates Degree in Psychology. I later hope after graduating at College of Southern Nevada that I transfer to The University of Nevada, Las Vegas and earn my Bachelors of Psychology and my Masters of Psychology. Though that is definitely a challenge that I have to face. I use Financial Aide Pell Grants and my scholarship from The Veterans Affairs Chapter Thirty-Five benefits. I only have a certain amount of time to go to school and once I turn twenty-six years old, I have to be done with college and have a career in Psychology.
College of Southern Nevada is my first step and it has been a great benefactor for me in my college career. I started in Spring 2016 with four classes and I was determined to pass my classes and earn a good GPA. That was the start of my goal to earn my Associates Degree. There are always hardships, though, while on a journey like that. I am not the type of student that can fully multitask a job, four classes, and taking care of responsibilities such as bills or car payments. I am the college student that is a full-time student with four to six classes each semester, living at home, paying certain bills, and no job.
You may think that I am absolutely crazy but you see, my mom knows me better than anyone else. She understands the tensions and amount of stress that I deal with when under pressure. I live with my mom and her significant other and my dog. I don't have my license yet but I know how to drive. I only don't have my license because I struggled with the anxiety of driving on the road for a while. I also have light anxiety and stress with school because I strive to pass my exams and classes. I tend to overthink everything I do because I am under an amount of pressure with Financial Aide. I need a GPA of a two-point zero GPA and with the military, I have to take at least twelve credits with passing grades and the same GPA.
My Military Scholarship is chapter thirty-five benefits, which are the dependent and survivor benefits, which I earned from my father. He served in the airforce, retired with a full disability, and passed away when I was seven years old. He didn't want me to serve and instead arranged for me and my mom if we wanted to go to college to use his benefits. So each class I take must relate to my degree sheet for the military benefits, and if I fail a class more than once, they will stop paying for that class. To know that these strict standards are weighing me down and the fact that I started college when I was eighteen years old and I am now twenty years old, I have six years to graduate with my associates, bachelors, and masters degree.
That is one of the biggest reasons why I do not have a job yet; I am so focused on my grades and passing my classes. I cannot risk having a job to cut my study hours down even more. I live with my family because I can't afford an apartment or to pay my own bills right now. I know that when I transfer to the University I will have the chance to earn a small job because I know that I will have to have more experience to work in my field. I hope with my Associate's degree I will earn even a small job in my major so I can earn better experience and later with my Bachelors I can earn a better job.
If I can earn my master's degree, I will feel so relieved because even though school takes a long time, it is all worth it in the end. If I earn my masters degree I will feel satisfied with my life and be grateful for my family and friends helping me through all the hardships. I am suffering from and overcoming them all. I feel that even though right now my spending money a week is only twenty dollars from my mom's pocket. I'm grateful to even have that much because she gives me more than she gives herself.
The key through college is having the biggest support system that you can have. I have the best support system I could have asked for my mom, my friends, and god. If I didn't have them, I don't know if I would be here today earning a better living and overcoming life. My mom is my biggest supporter. She was born in the Philippines and was very poor. She earned her degree and came to America for a better life and she met my father and they married, then they had me.
She now wants to see me have a better life than what she has had. My mom showed me CSN and I am grateful to be going to CSN. I will always show support for my community college because without it I would not be graduating on time. Thank you so much, CSN, and to those that are like me: a full-time student with no job. Yes, it can suck, but it can also be the best thing for you to do right now. Just have a big support system and ask for help when you go to school. Practice budgeting and be grateful if you can live at home whether you are paying rent or not. This is an opportunity of a lifetime and please be grateful that you are able to take this opportunity. No matter what, do not spoil it or make a mistake, you feel you are going to regret.