The Good, the Bad & the Ugly of Indie Films
MR.Bear Cometh
Mr. Bear Cometh (2017)
This film is just over three minutes in length. This Indie Film was created by Nature's T.Vs in British Columbia in 2017 by filmmaker Warren Curle.
Nature' T.Vs is known for
"No Bob Here" series
"Social Distancing 101" series
Bongo & Tongo the Search for the Princeton Gorilla
This mini studio and film service has a whole list of other films that can be found on youtube and are all under five minutes in length.
Mr. Bear Cometh.
This no-budget cheap I Movie effects project is a classic example of short youtube productions of that time period.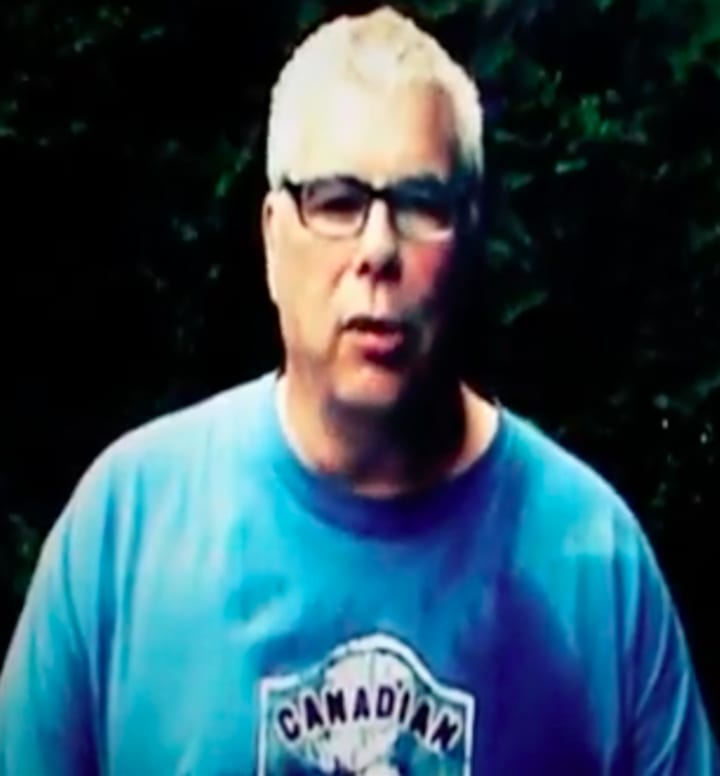 For no budget, the cheesy effects work fairly well, and the hand puppet, Mr.Bear, is truly the star of the film. The logline for this short film is "Come see how the lives of an Urban family are changed forever by Mr.Bear. Chucky move over, Freddy flee, Conky goes for a drinkie Pooh.. Mr.Bear Cometh!"
I think if the Hand Puppet from Trailer Park Boys saw this film, there would be many four-letter-word comments. Chucky might want to come out of retirement to poke the eyes out of the film creator, and Freddy would want to stay in the Dream World where it was safe from such productions. I will not even go into what the puppets from the series "Puppets that Kill" might do to MR.Bear.
In fairness, Chucky, Freddy and even Conky had much bigger budgets and stars to work with. They also had entire film crews and writers to assist with the production and dialogue.
The human film actor in the short Indie Film is Warren Curle; who has a small following (at least in his mind). He has performed in small parts and as a movie extra since the 1980s. One of his recent works included "Toxic Vice" (2019), "Nuclear Powered Toilets" (2018), "Landead" (2018) and of course the music video "Lies" (2018).
The film was shot in the Bridal Falls area just outside of Chilliwack, British Columbia. It is believed that film was completed in less than an hour. Production time was thought to take maybe forty-five minutes to two hours to complete.
Secrets of the Film
When reached for comment, the film creator admitted that the Mr. Bear puppet was purchased for under $3.00 dollars in Agassiz, British Columbia at the Community Thrift Store.
The interesting lighting effect of the bear in multicolored lighting was created using a Christmas style bulb in a hug light. The creator was very pleased with this effect and the positive comments received from other Indie Film creators and the public.
Sequel?
When asked about the possibility of a sequel the film creator admitted that might be difficult as the current whereabouts of Mr. Bear were not known
We did learn that a sequel was considered involving "BoB" the little Mountain Gorilla associated with the Chilliwack Gorillas Bongo & Tongo. No scripts have been finalized when this report was prepared. Rumours have suggested should Mr. Bear and "BoB" be located such a script is possible and could come as early as the Fall of 2021.
The Good, the Bad and the Ugly of Indie Film rating of this film.
Things to Consider:
- Mr. Bear was different than other psychotic puppets
- Despite psychotic laughter, little actual violence is observed.
(o.k. maybe the burnt-out trailer park)
-Mr. Bear night effects
-No Racist or Sexual overtones
-Guy falling out of the chair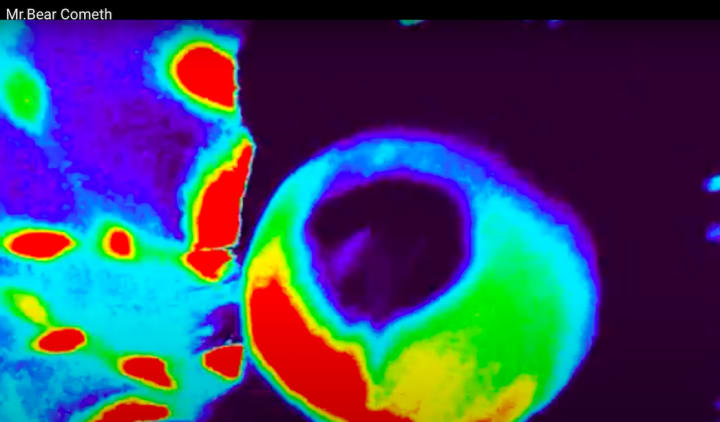 Final Rating - Half a Star
Trailer Rating – There is no trailer
Overall - One Star
****(No trailer was a blessing)****
About the Creator
A Fifty something male that enjoys writing short stories, scripts and poetry. I have had many different types of work over my lifetime and consider myself fairly open minded and able to speak on many topics.
Reader insights
Be the first to share your insights about this piece.
Add your insights