The Four Major Types of Essays
If you are going to write an essay soon, you are in the right place.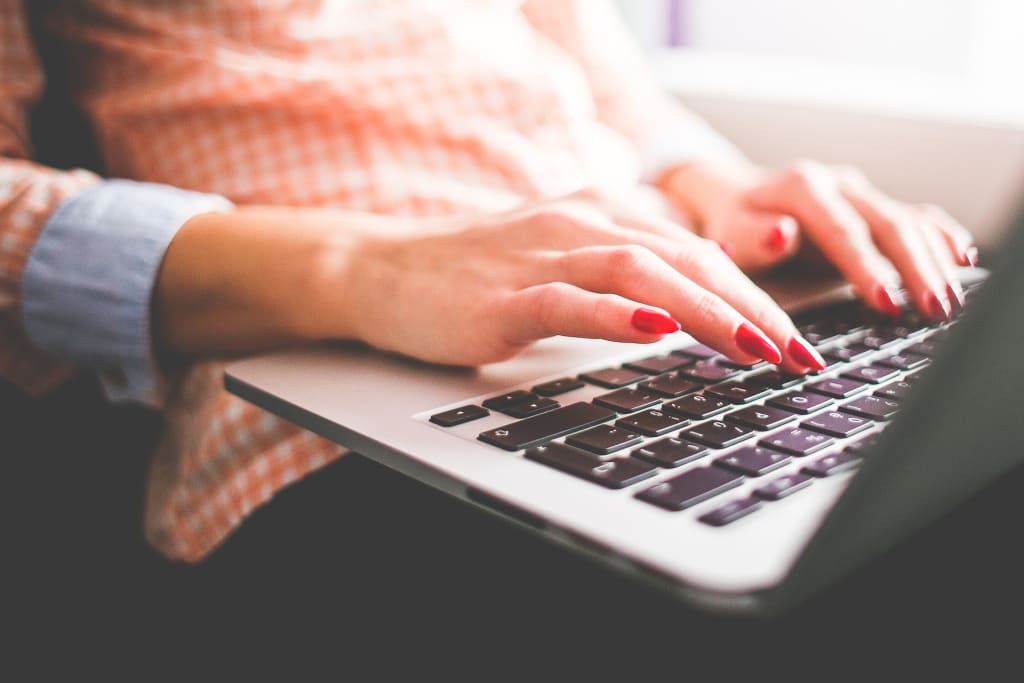 Whether you're working on your first or 100th essay, taking one on is always tough. After all, there are different types of essays, and they all have a specific set of rules writers need to follow. If you have an essay coming up or just want to prepare for the future, here is an explanation of the four major types of essays, which include narrative, descriptive, expository, and persuasive.
Narrative
A narrative essay features a real-life story, which can be challenging, as writers have to write about themselves and their experiences. While many English teachers will say to never use the word "I," this word is acceptable in this type of essay as you're writing about yourself. First-person point of view allows you to talk about your experiences in the most effective way.
Good storytelling in a narrative essay will not only be entertaining to the reader, but it will draw a conclusion, such as what the writer learned from the experience or a universal meaning or theme.
Descriptive
Many writing teachers will say to show, not tell, and that's what the descriptive essay is all about—painting a picture with your words. In a descriptive essay, you can describe a person, place, or thing, as well as an event. You want to give as much detail as possible, and you can do this by sharing your emotions, what you see, what you smell, what you hear, etc.
This essay type can also explain how to do something, such as how to make a peanut butter and jelly sandwich for example, but it has to be detailed so there's no confusion or room for debate.
Expository
An expository essay is all about the facts. The idea is to investigate an idea, evaluate the evidence supporting it or against it, expound on the idea, and set forth an argument concerning it in a clear and concise manner. In such essays, writers don't talk in the first person or about their emotions. The facts and evidence do all the talking.
A compare-and-contrast essay is an example of an expository essay, which is an essay in which the writer identifies similarities and differences of the given topic or idea.
Persuasive
A persuasive essay, sometimes referred to as an argumentative essay, tries to convince the reader to accept a certain point of view or argument. Like an expository essay, the writer builds their case with facts and evidence. While the main point is for the writer to convince the reader, it's also essential to present all sides of the argument so the reader is informed about the subject and not just giving one side of the argument.
If the writer does his or her job, they will be able to convince the reader of their point of view, or at least consider it, no matter what the reader's beliefs were prior to reading the essay.
While persuasive and argumentative essays sometimes are synonymous, they have their clear differences. A persuasive essay involves emotions as opposed to an argumentative essay, which is more about stating facts, stats, and hard evidence. An argumentative essay is about logic and it isn't trying to convince the reader to change their mind on a certain subject. Instead, it's more about presenting compelling evidence and relaying that the argument is valid.
Essays are challenging undertakings that require brainstorming, research, deep-emotion, and a thorough understanding of the topic at hand. If you don't have the time for such a commitment or find it challenging in certain aspects, consider the services of professional writers. Ultius essays online have specialists in a variety of writing topics and can deliver top-quality writing on a tight deadline. Whether the essay is for school, business, or professional advancement, such services are a highly-regarded resource and recommended by many.