Teaching English Overseas
With Ease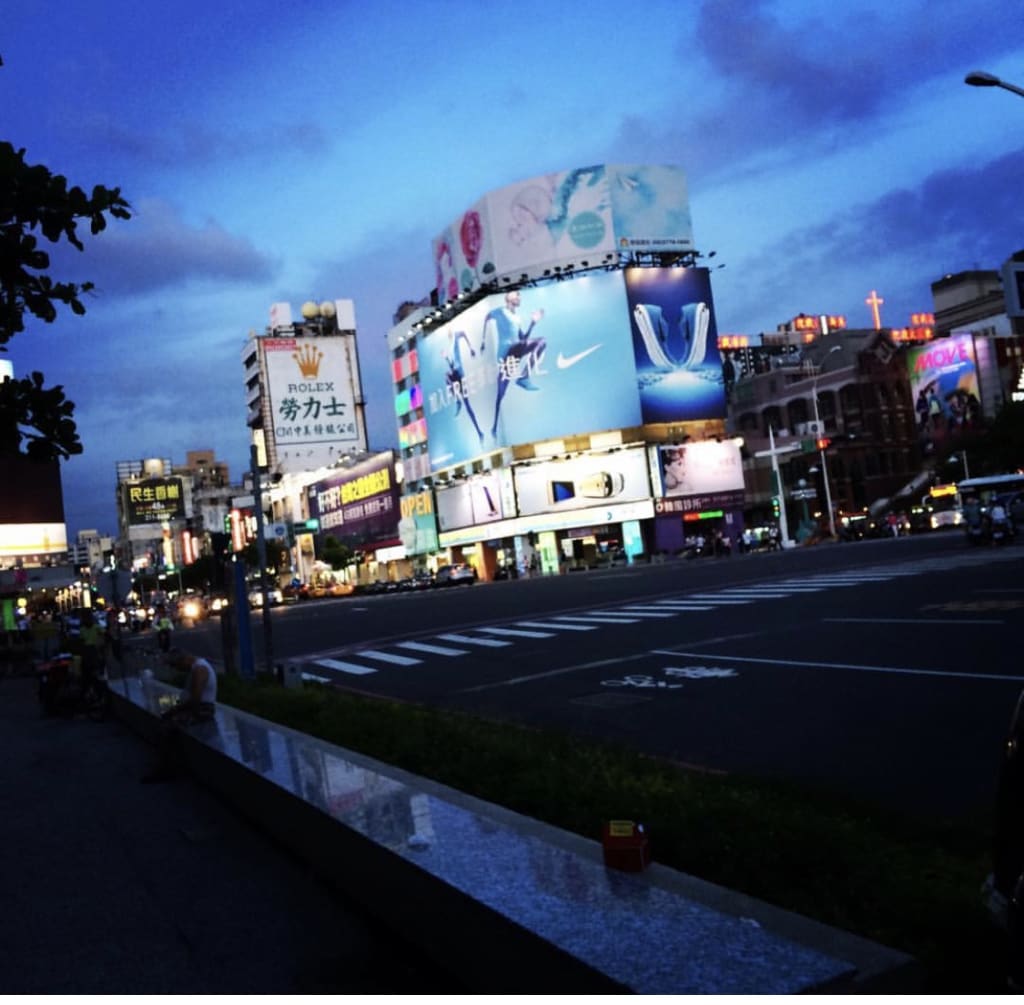 Kaohsiung
It's something many people desire, to pick up and go. To embark on an adventure, and leave our mundane lives behind. The idea brings pleasure, but the reality is that most of us need some sort of assurance in order to fully be able to embrace the situation for what it is. Whether it be a travel companion, the blessing of loved ones, or attending school, we tend to long for the adventure with a safety net. For me, that safety net was a job. To be honest, I had recently completed my Bachelor's in interdisciplinary studies, and had a direction but nothing to back it.
Though I had put my resume in with a few public school counties, no one was biting. My intention was to become a teacher, and it would be smooth sailing from there with the wonderful schedule and extensive time off, where I would travel. Simple right? Much like walking up a downward escalator, I chose to go around my rear to touch my elbow in the process of becoming a teacher. As my mother, a long-time teacher, expressed, "just major in teaching so you will have an easier time finding a job." What did she know?
Needless to say, I had also submitted my resume to a teach abroad recruiting company. They called me a few weeks later and asked if I would prefer to work in China, Taiwan, or Korea. I replied, with little knowledge, "Taiwan." After a few phone interviews, scanned documents, and photos sent, I was off to Taiwan to teach English. I truly had no idea what was in store for me, but I did find that Eva Air is the best airline in the world.
There are many different packages offered with different companies, especially for teachers with more experience. For example, a teacher holding a state professional certificate, Master's Degree in education, and at least five years of teaching experience can make an extremely large portion of money teaching in the UAE, plane ticket and accommodations paid for. Individuals in my situation, no teaching certification or experience to speak of, had limited options. I paid for my own plane ticket through a travel agent appointed by the recruiting company, and accommodation was provided for me at minimal cost.
The city I lived in, Keelung, was about 25 minutes away from Taipei. I picked up on basic Chinese rather quick because English was not spoken frequently like it was in Taipei. With the help of other English teachers, I was able to learn the bus system. We also went places via the train on our days off. Taiwan is still one of the most beautiful places I have ever been. I try to visit every few summers because I miss the culture and food.
For fun, I would go to the beach, night markets, on distance runs, hiking, and to temples. There is an abundance of things to do, while you are also given the opportunity to establish a routine with work. Chinese classes for English teachers are available at an affordable rate as well. Something else I found nice about Taiwan was how safe it was. Generally, locals look out for foreigners. There is always something going on, so when the night markets are closing, the fish markets are opening. There is not very much downtime where no one is out. It was one of the best times of my life.
Knowing nothing, I began my contracted year being paid hourly at a cram school in Keelung, Taiwan. I lived in a shared house with my own room, but shared common area. It ended up being nice because I always had people to speak with. After about six months, I moved to an apartment complex where some other teachers stayed. It was extremely cheap, and very nice. The school and company assisted with my work visa, and health insurance was immediate. I met all types of people, many of whom had been teaching English there for upwards of five years. They were happy and had made a nice life for themselves.
My hours were Monday through Friday from around 3 PM until around 9 PM. Saturday was all day, from 8 AM through 7 PM. Each class was two hours long, lasting 50 minutes, then a ten minute break, followed by 50 more minutes. All of the curriculum was provided. I was responsible for all ages. Some of my students were beginning at around age six, while other classes were advanced, and in high school. The longer I was there, the more classes I was able to teach. We had opportunities for small bonuses, and tutoring where we could make extra money.
What would I do differently knowing what I know now? If I were to return at this stage, ten years into teaching special education, I would accept a teaching contract directly with a school at a location more south due to weather. I would work Monday through Friday from 8 AM to around 5 PM. This would insure salary-based pay rather than hourly. I would also insist on having accommodations paid for, as this is not uncommon. Again, if you've never done anything like this, and you're fresh out of school, it is smart to obtain work via a reputable recruiting company. They can also help you jump through any visa hoops. Keep in mind, don't ever pay ahead of time for any services aiding in finding a job overseas. Do your research and insure the company you elect is credible.
Fo Guang Shan
Typical Night Market Food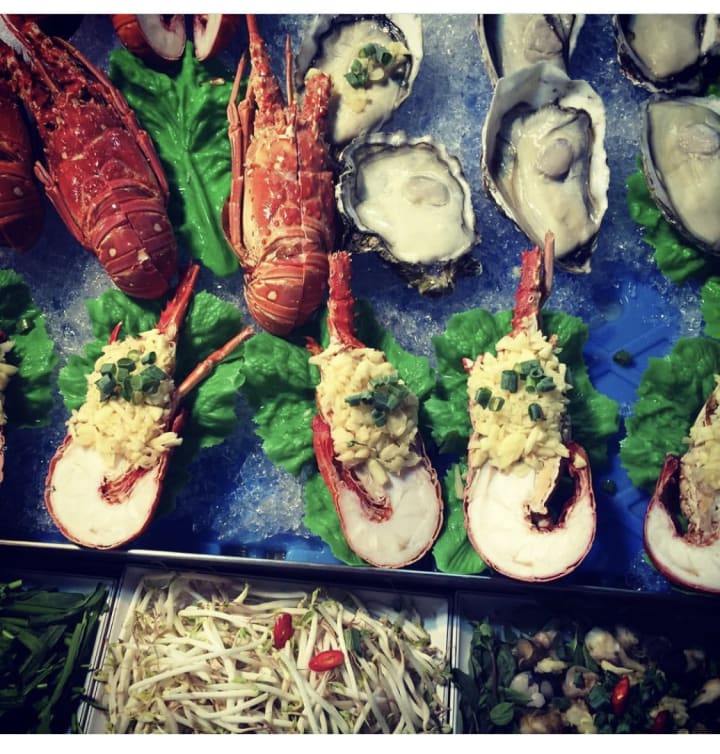 These cost about 9 USD each. You pick it and they cook it in front of you.
Taiwan Green Onion Pancake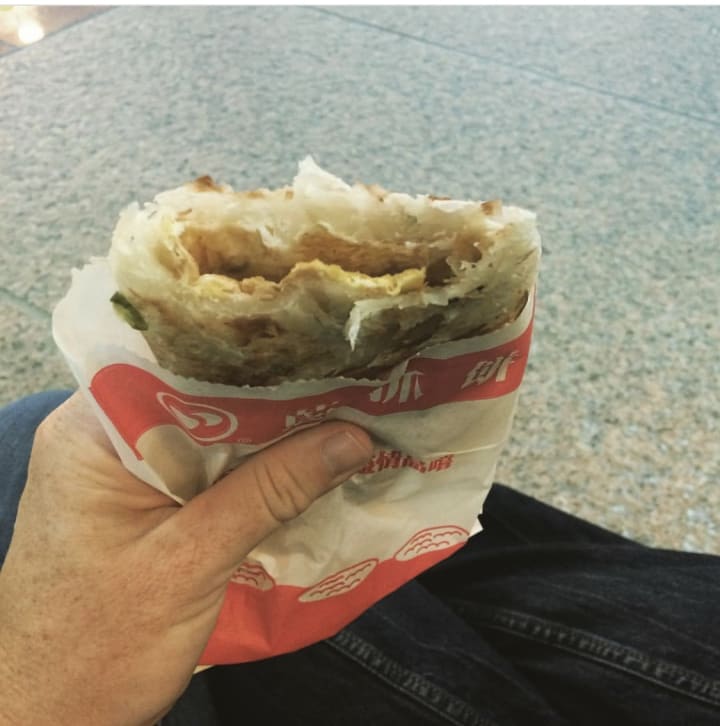 Headed to Waiao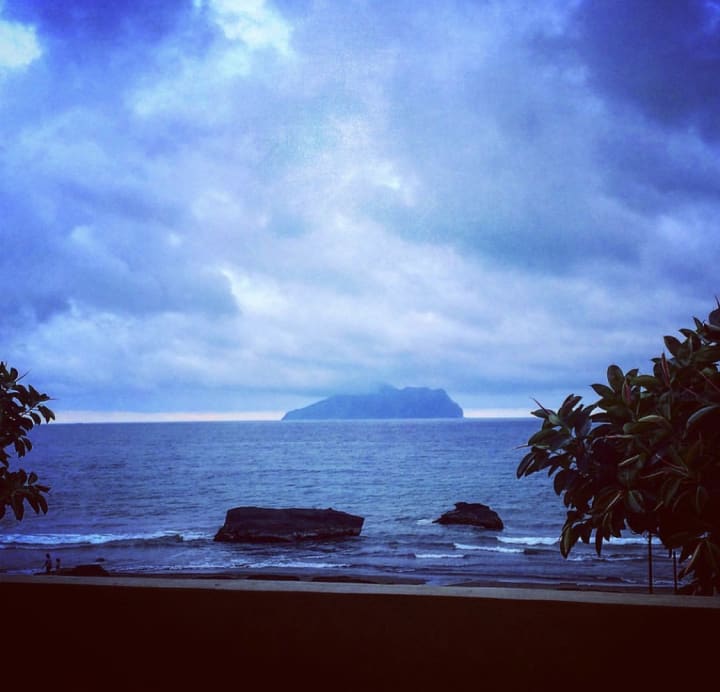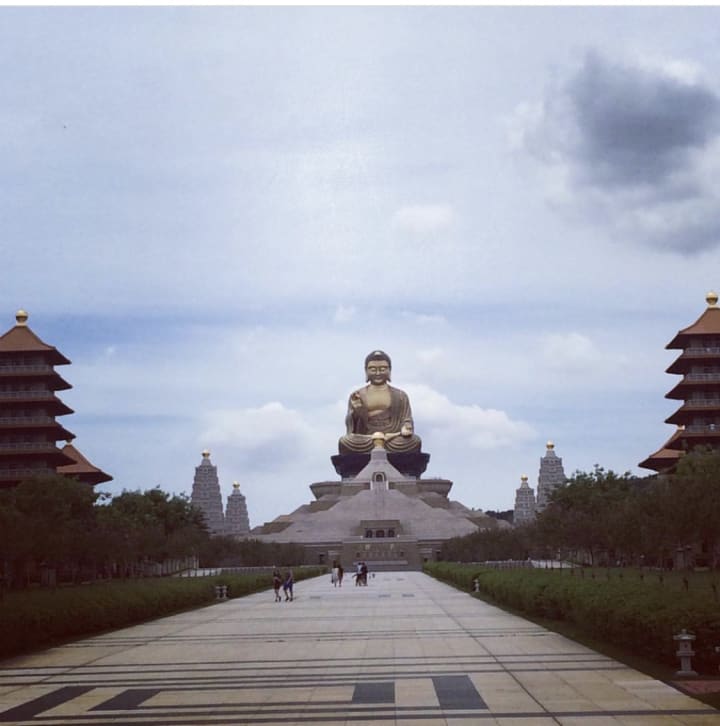 travel
About the author
Hi! I am a special education teacher who LOVES to travel in my off time. I spend most of my time outdoors and in the ocean. Living in Florida, I am among the population hated by the rest of the US during winter. My owner is a 6lb Pomchi.