Survey Reveals Impact Of Pandemic On Children's Handwriting
Children's Handwriting Is Becoming Increasingly Untidy Due To Insufficiently Trained Assessors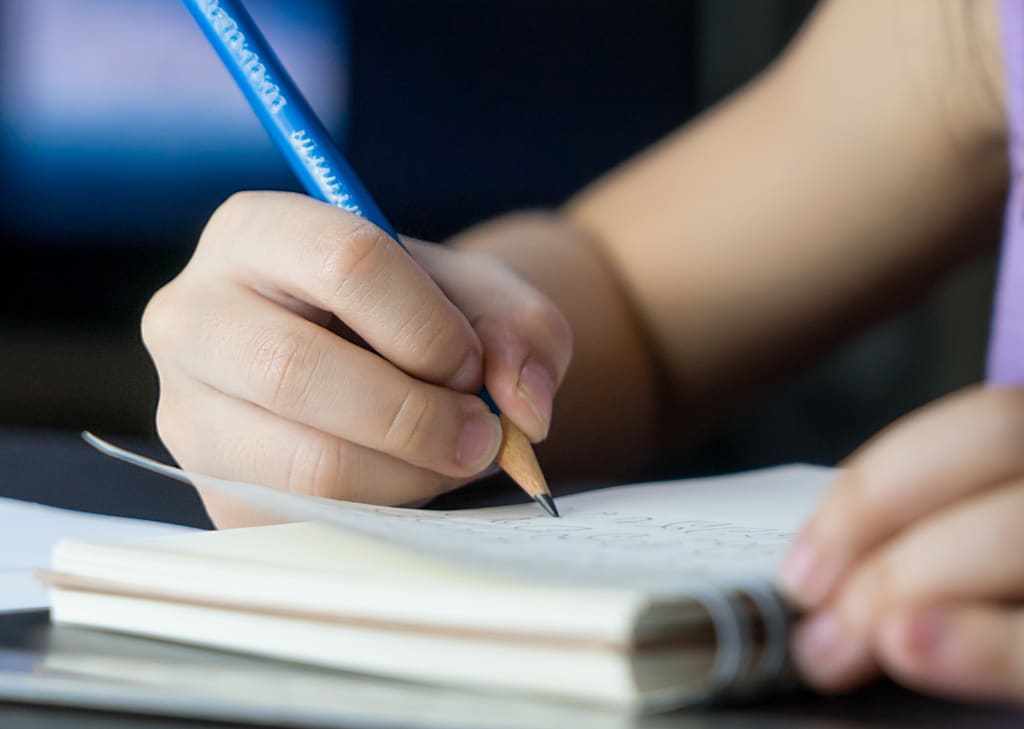 A new national UK survey has revealed that due to the fact that schools have been closed during the Covid 19 lock down and the majority of children not being able to continue with their education in the way they used to at school. This has had a major impact on the state of their handwriting as teachers who are properly trained will not have been able to check their work.  83% of teachers and senior leaders saying disruption to their school has had a negative effect on pupils' good handwriting habits.
The study was undertaken by educational publisher Schofield and Sims and also asked which areas of handwriting in particular had been affected most. Stamina was most commonly highlighted by Key Stage 2 teachers (71%) and headteachers (76%).
Responding to the findings, Michelle van Rooyen, an occupational therapist with a special interest in handwriting, said: 'This research confirms what many educators are experiencing right now. Being able to write independently for extended periods of time is a crucial skill for children to nurture. Like those who responded to this survey, I am concerned for pupils who have been out of the classroom during the pandemic. The shift to using laptops and tablets, which use different muscles, and a wider freedom to complete tasks without a structured timetable will likely be key reasons why stamina is flagged as a cause for concern by teachers.'
For Key Stage 1 and Reception teachers, the survey by Schofield and Sims found that letter size and position is the area of most concern (69%). Michelle has also noticed similar problems in her work with children, saying: 'Being able to focus on the size and position of letters in relation to each other is the crucial next step after formation, which is an area that I'm often seeing children struggle with at the moment.'
She went on to explain: 'Opportunities for motor mapping letters and joins during the pandemic have been reduced. As a result, children haven't been able to develop their motor memory in the same way, and the underdevelopment of fine motor skills will impact correct letter formations as well as the size and placement of letters.'
Across all primary teachers and headteachers, writing stamina (72%), speed (55%), letter size and position (53%), fluency (51%) and letter joins (48%) were the five handwriting areas of most concern highlighted by the survey. Handwriting style (28%) was the area of writing that teachers felt had been least affected.
Commenting on the findings, Nick Platts, Chairman at Schofield & Sims said: 'Schools understandably have a lot to tackle right now, but it is encouraging to see that handwriting is being prioritised by some schools for those children who need it. It is important that teachers are focusing on the right areas and getting the support they need, which is what we wanted to highlight through this survey.'
Handwriting is an essential motor skill that can unlock a child's full potential. It is extremely necessary for them to have a good standard of hand writing to help them with their future career prospects as employers will look at this when deciding whether or not to hire them.
During the pandemic, the majority of children have been home schooled by their parents but this isn't the same as being educated by a proper, trained professional who is used to dealing with and assessing different styles of handwriting.
With cases on the rise of new variants of Covid 19, children may need to be home schooled again but the quality of their handwriting will need to be watched to ensure they have the best chance for a bright and productive futures.