Studies Beyond Borders
The struggles of being an international student.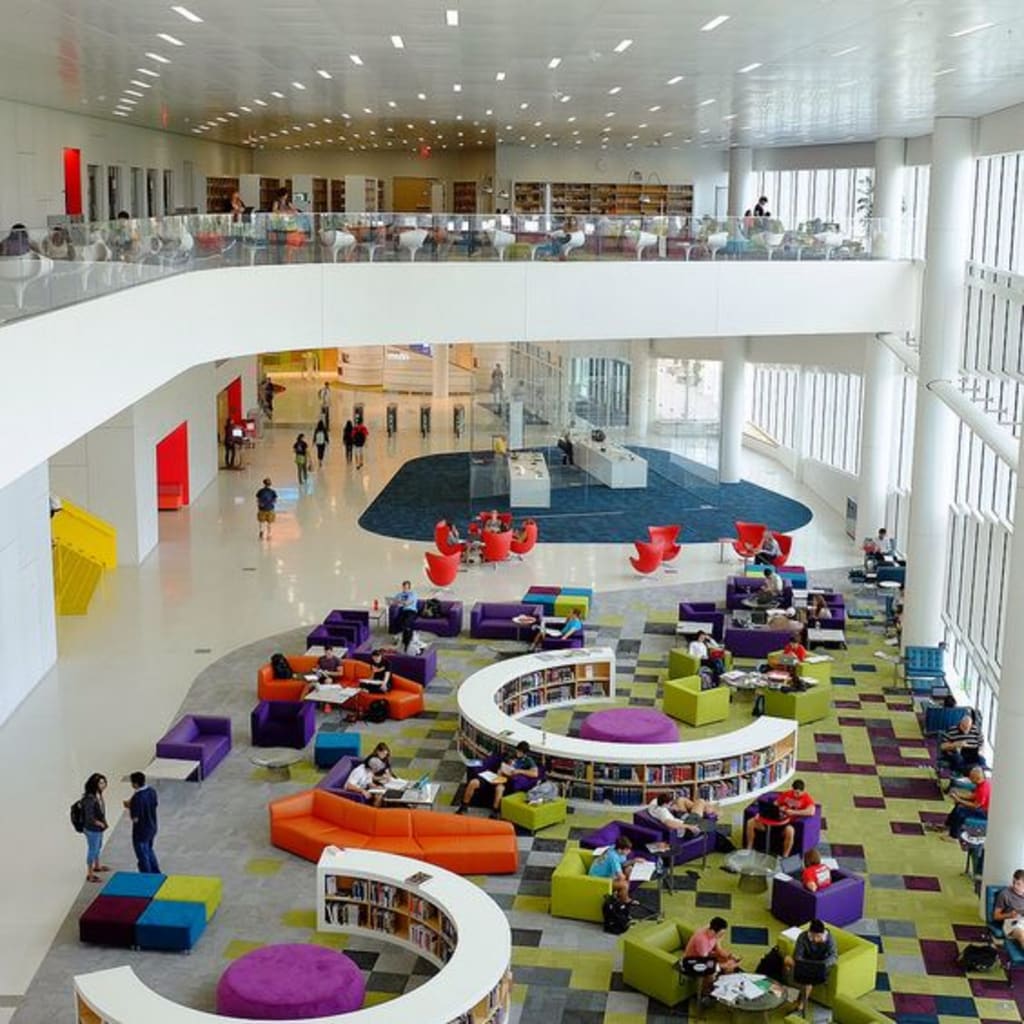 If you are anything like me, you are seeking new places to go and new knowledge to get. Eventually, I found myself ready to move to another country to study. More than million miles away from home, new climate, new culture, new rules, new everything. I am sure, that you have done your very detailed research before moving to a new country. Here is what you might have missed.
Food
You may think that the very thing you will miss about home is your parents and friends. Very likely. But the first thing that your body will definitely miss is food that you used to eat. If you are used to some specific type of food (e.g. in my country we eat buckwheat and beetroot soup on everyday basis), make sure you will bring some with you to let the transition period pass smoothly. Another option is to go to "tastes of the world" grocery section and have your fingers crossed to find something from your local cuisine. Though you may find it not-so-important, I believe you do not want to be constantly bloated, sick or moody, just because your body is getting used to new food, which is a very long process.
Every Penny Counts
Moving to another country can be pretty much a challenge for your wallet. Make it easier by doing some smart research. If you are looking for ways to save money, try to get your course books in electronic version, instead of hard copy (the difference in price can be dramatic). Use locally exchanging websites to get goods or services. Hunt for discounts coupons or sales in big stores. If you carry a student card, always make sure to ask if a store has any discounts.
Interaction
If you are an introvert, learn how to pretend to be an extrovert. You spent so much time and money to get to your destination not to sit at home. As funny as it seems, you may find yourself in front of your computer, killing time, because you simply have no-one to go grab a coffee with. Whatever your previous social experience was, forget it and become an initiator. Locals and domestic students do not know you, so you will have to be the one to start building your social network. Do not stick to your nationality group, go out and meet people.
Part-Time Job
If you have a practice or co-op in your program, you may still find it beneficial to do a part-time job. This way, you can practice your interview skills and learn how to compose a perfect resume. In addition, you will start gaining work experience. But the true value of a part-time job is that it will reveal you the reality of work ethic in a new culture. Not saying about a whole new experience of being responsible for yourself and for fulfilling your duties.
Track Your Progress
You are an international student, which means studies first! You need to adjust to new studying process and come up with your own learning strategies. Go very carefully through assignment instructions, every single detail counts! Do not hesitate to ask professors any questions, even if nobody is asking. Talk to students from previous years to get some good piece of advice on how to complete your course successfully. Stay motivated, learn new ways of completing your assignments and adjust your skills to the new educational environment.
There are obviously way more challenges to expect. Although, do not consider this time as a hard trail to get through, but re-frame it to a new precious experience to get. Lots of new things can be terrifying, but once you dive into them, you will find how to naturally solve the problem and benefit from your own mistakes.
student

Elena Kuznietsova
I write about what my friends, colleagues and other people ask me frequently - about culture, productivity, foreign languages, tutoring, traveling, media, literature, science, minimalism and lots of other need-to-be-highlighted topics.
See all posts by Elena Kuznietsova →