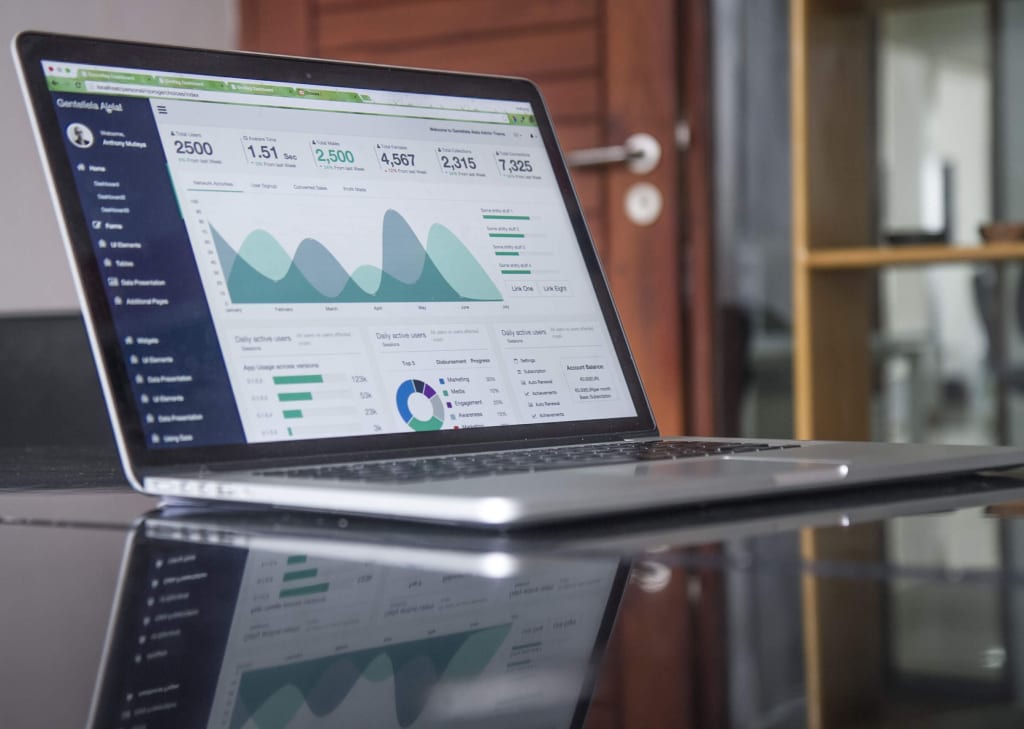 You can start marketing now. And reap profits
Are you dreaming of starting your own dropshipping business but don't have the funds to invest? If so, you're not alone. Many entrepreneurs are interested in starting a dropshipping business but may not have the money to invest upfront. Fortunately, it is possible to start a dropshipping business with no money down. In this blog post, we'll explore the steps you need to take to launch a successful dropshipping business without spending any money upfront.
When starting a dropshipping business, it is important to find a niche that will help you stand out from the competition. Your niche should provide customers with unique products that are not easily found elsewhere. Ideally, you should choose a niche with low competition so that you can dominate the market.
The best way to go about finding a niche is to start by looking at what other successful dropshippers are doing. Research what types of products they are selling, what their customers' needs are, and what marketing techniques they use. You can then use this information to create a niche that is tailored to your specific target market.
You can also research existing trends in the industry to see if any of them fit your niche. You may find that there is an emerging trend or an area of interest that could be an ideal niche for your business.
Finally, it is important to consider your own interests and expertise when choosing a niche. If you have experience or knowledge in a particular field, you can use this to your advantage when selecting a niche for your dropshipping business. Doing so will give you a better understanding of the industry and the products you will be offering.
When it comes to setting up a dropshipping business, researching potential suppliers is essential. It's important to do your due diligence and make sure the suppliers you choose are reliable and offer quality products.
One of the best ways to research potential suppliers is to search for them online. Look for reviews from other customers, read up on their return policies, and ask questions about the items they offer. You can also use social media to connect with other business owners who have used certain suppliers in the past. They may be able to provide helpful feedback and advice.
In addition to researching online, you should also consider attending trade shows and expos to find suppliers. This allows you to meet face-to-face and get a better sense of their business practices. Be sure to take notes and ask lots of questions before committing to any particular supplier.
Finally, it's important to review the contracts offered by your potential suppliers carefully. Make sure you understand all the terms and conditions before signing any agreements. This will help protect your business from any potential problems down the line.
One of the most important steps in setting up a dropshipping business is creating a website. Your website is your online shop, where customers can view and purchase products from you. To create a website for your business, there are a few key elements to consider.
First, you need to choose a web hosting provider. There are many companies that provide web hosting services, so take some time to research the different options available and find one that best suits your needs. When selecting a web host, make sure to compare features such as disk space, bandwidth, and customer support.
Next, you will need to select and register a domain name. This is the name customers will type in their browser to find your website. It's important to choose a domain name that is easy to remember and reflects your business.
After registering your domain name, you need to choose and install a content management system (CMS) for your website. A CMS provides the platform for creating, editing, and managing content on your website. Popular choices include WordPress and Drupal.
Finally, you need to design the look and feel of your website. You can do this yourself using a website builder tool, or you can hire a professional web designer to create an eye-catching website for you.
Once your website is set up and running, you can begin selling products online. With careful planning and dedication, you can turn your dropshipping business into a successful venture!
Starting an online business is a great way to make money, but it can be challenging. Many people don't have the resources to start a dropshipping business and invest thousands of dollars into inventory and shipping costs. However, there are plenty of resources available to help entrepreneurs with little or no money launch their own successful ecommerce business.
One of the best resources for launching a dropshipping business without any upfront costs is to get a free business course. This can provide you with the knowledge and guidance you need to start your business. A business course will not only teach you the basics of setting up a dropshipping business, but will also provide you with valuable insight on topics such as marketing, customer service, and product sourcing.
These courses are designed to give you the tools and information necessary to start a successful dropshipping business without investing a lot of money. You can find a variety of courses online, from ones focused on beginner entrepreneurs to those focusing on more experienced dropshippers.
It's important to choose a course that is relevant to your goals and needs. Look for courses with step-by-step instructions and clear explanations of the topics they cover. The best courses also provide additional resources such as expert advice and helpful tips.
By taking a free business course, you can gain the knowledge and confidence needed to launch your own dropshipping business without spending a dime. With the right course, you can learn how to source products, set up your website, market your business, and fulfill orders like a pro!
Once you have your dropshipping business set up, you'll need to start marketing it. This is an essential step to ensure that your customers find you and become repeat customers.
There are many ways to market your dropshipping business, from traditional methods such as print and television advertising to more modern methods such as social media and search engine optimization (SEO). Here are some tips for marketing your dropshipping business:
1. Create a website - Your website will be the center of your online presence and should include a great description of your products, customer reviews, and links to your social media accounts. Make sure to optimize your website for search engines by using relevant keywords and phrases throughout the text.
2. Utilize social media - Using platforms like Facebook, Twitter, Instagram, Pinterest, and YouTube will help you reach new audiences and promote your dropshipping business. You can post content about your products or deals and also engage with potential customers in the comments section.
3. Use influencers - Partnering with influencers can be a great way to get exposure for your dropshipping business. Influencers can post sponsored content featuring your products or provide discounts to their followers.
4. Take advantage of email marketing - You can create email campaigns to send out to potential customers or remind existing customers about promotions. Make sure to use enticing subject lines and copy to ensure that your emails are opened.
5. Invest in paid advertising paid advertising can help you reach new audiences and drive more sales to your dropshipping business. Research different platforms to determine which is best for you.
By utilizing the above strategies, you can ensure that your dropshipping business gets off to a great start. Good luck!
Once you have your dropshipping business set up, you can start taking orders from customers. Fulfilling orders is an important part of running a successful dropshipping business, and it's essential to do it correctly.
When an order comes in, you need to contact the supplier and pass on the customer's information. You should also provide payment information to the supplier, so they can charge you for the product. After this, the supplier will ship the product directly to the customer on your behalf. This is one of the main benefits of dropshipping – you don't need to worry about stocking and shipping products yourself.
When fulfilling orders, it's important to keep customers updated on when they can expect their product to arrive. Most suppliers will give you a tracking number so you can keep tabs on the progress of an order.
To make sure your dropshipping business runs smoothly, you should also stay in close contact with your suppliers. Keep them informed about any changes to orders, or any other issues you may come across. This will ensure that orders are fulfilled quickly and efficiently.
Fulfilling orders can be tricky at first, but with some practice, you'll get the hang of it. As long as you keep in touch with your customers and suppliers, everything should run smoothly. Good luck!
Reader insights
Be the first to share your insights about this piece.
Add your insights