Some Amazing Facts You Should Know About Japanese Primary School
Know about the major customs of Japanese public primary schools.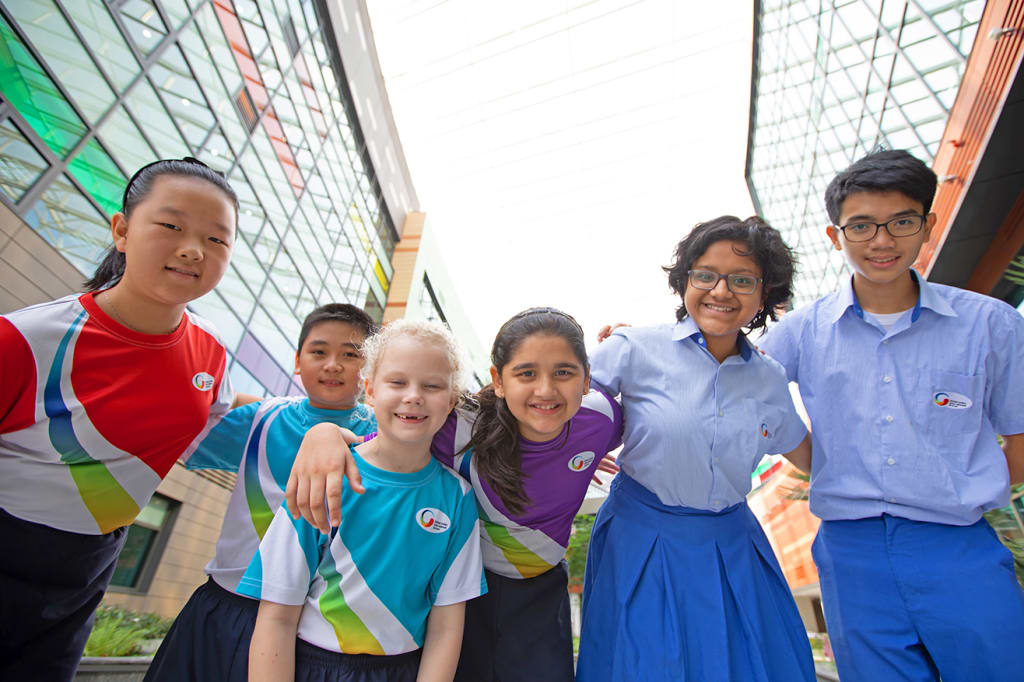 In Japan, children tend to go to school alone, children clean the school themselves, there are healthy lunches prepared at school, and students are not allowed to wear accessories at school.
If your child is attending a Japanese primary school, then you probably want to know more about the major customs of Japanese public primary schools. Here are some of the most common customs:
● School children go to school by themselves. School children or students typically either walk to school or take a train to school on their own. That being said, primary school children that live in the same neighborhood or area often go to school together in a group, without parents present. Riding a bicycle to and from the school is not allowed for primary school children, but they are allowed to walk to school by themselves without their parents present.
● Healthy school lunch is prepared at school. A very healthy school lunch is prepared at the school by a team of nutritionists in most Japanese public schools, including both primary and junior high schools. All of the students eat a healthy school lunch together in the classroom since it is considered an educational activity. The children or students serve lunch to the class then clean up the food and dishes after eating. The students' parents or guardians pay a monthly fee for the cost of lunch. We recommend consulting your child's teacher if your child is not able to eat particular foods due to allergies or religious reasons.
● Children clean the school by themselves. Another major custom of Japanese primary schools is that the children or students clean all of the classrooms, restrooms, entryways, hallways, and more by themselves, without the help of adults. They make sure that all of the surroundings are kept as clean as possible, and the students each bring their own cleaning cloth, known as Zoukin, from home. Keep in mind that there are other materials you will need to prepare for your primary school children to take to international schools in Tokyo.
● Swimming lessons are part of the primary school curriculum. Another huge custom of Japanese primary schools is that swimming lessons are an integral part of the primary school curriculum. In most primary schools, children or students take swimming lessons in the summer, and they are part of the Japanese primary school curriculum.
● Children participate in the marathon in winter. Children also participate in a marathon, the long-distance running competition, during the winter each year. Many primary schools organize the marathon in the winter, and all of the children or students participate in the running event. There are many different annual activities and events in Japanese public primary schools.
● After school care classes are available in most schools. In most primary schools, there are after school care classes, known as Gakudo hoiku, available from 5 p.m. to 6 p.m. Parents pay a monthly fee for the after school care, and the monthly fee varies, depending on the school. Some primary schools provide these after school care classes for free, while some primary schools charge a fee, typically around 4,000 to 7,000 Japanese yen per month.
● Students have to change schools inside the school. In most Japanese public primary schools, all of the students are required to change out of their outside shoes and put on their inside shoes, also known as Uwabaki or Uwagutsu, as soon as they enter the school. They change into their indoor shoes to avoid bringing in dirt from the outdoors.
● Club activities are available after school. Children or students can join cultural or athletic activities after school at their school. School club activities are more common in junior high schools than in primary schools, but outside school activities, including swimming, Karate, Kendo, football, basketball, and baseball, are available in most areas for both primary school students and junior high school students. Clubs are usually organized by public groups, like cities or prefectures, or private groups.
● No accessories or snacks are allowed in school. Japanese public primary schools and junior high schools both prohibit students from bringing in snacks, drinks like soda and juice, mobile phones, and toys. Having manicured nails and wearing accessories like necklaces and earrings are also prohibited. Most junior high schools have their own dress regulations and school uniforms.
● The Parent-Teacher Association organizes numerous activities. A parent-teacher association, also known as a PTA, organizes and puts together a number of activities and provides parents with the opportunity to get to know more about your child's teachers, as well as the parents of your child's classmates and peers. The parent-teacher association organizes all meetings between parents and teachers, helps the school during community events, creates school newsletters, and makes sure that children arrive at school and arrive home as safely as possible.
These are some of the basic facts, and you should reach out to the admission counsellor of the school you are interested in to know more.