Skills That Kids Need To Learn From Early Childhood
Let us look at some of the reasons why preschools are important for your child's development...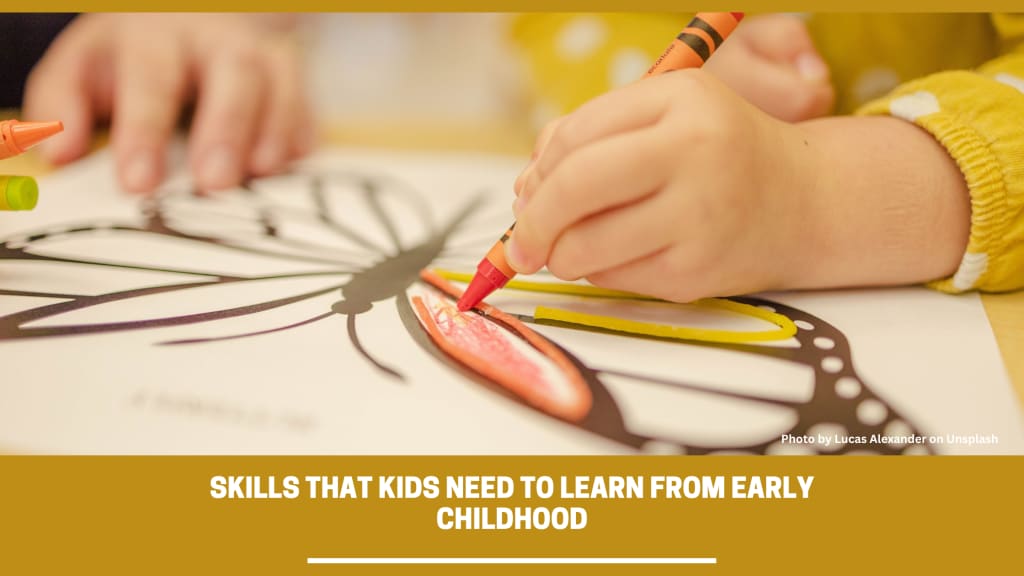 Any parent's decision to send their child to his or her first school is a big one. They are concerned about the environment and how the child will adjust to the changes. It is a genuine concern because it is the first time a child has spent that much time away from home. It is also important because a child cannot develop his or her thinking and learning skills unless exposed to the outside world. Early childhood is a gentle place, and the children deserve to be treated gently. The preschool culture and study material for preschool comes into play here. These schools are designed in such a way that your children's first home away from home does not feel different, while also working on their academic skills.
Let us look at some of the reasons why preschools are important for your child's development.
Cognition learning
Cognitive development is the foundation for a child's learning abilities. It is the process by which children begin to understand and analyze various things using their brains. Thinking about and remembering what they've heard or learned makes them smart and prepared for the future. Problem-solving, remembering and judging, and providing answers are all aspects of their cognitive development.
A preschool works on children's cognition skills from the ground up, ensuring that they learn through games and activities that they enjoy. Children are naturally inquisitive and learn a lot in their early years, which serves as the foundation for their future abilities. If you work on your child's cognition from the start, you will be laying the groundwork for a brighter future for your child.
Builds Self-Esteem
It is critical to understand that whatever your child learns or observes for the first time will stay with him or her for the rest of his or her life. Your children's first school can make or break them. Self-esteem includes a child's confidence and respect for himself. Schools help children develop these skills by teaching them values that they will live by. It is essential for a child's learning, communication, and social skills. The games and activities have equal involvement for all children and lack complexity from the start. A solid foundation is always necessary for a successful life.
Social Skills Development
When your child is old enough to face the world and join society, it is your responsibility to place him or her in a learning environment that is also comfortable. This allows them to be more relaxed and communicate more easily with those around them. A preschool is the only place that could work in that situation. When your child begins communicating, asking questions, and receiving answers, he or she will never look back. On the other hand, if the environment isn't friendly and easy for the child, it can turn bad and make the child afraid to be social. Only interactive learning and effective two-way communication from the start of a child's education can help him or her excel in social and communication skills. Enrolling your child in a nursery school can help with this.
Language Development
We all know how well preschools with preschool learning aids teach alphabets and numbers to children, but that isn't enough for the vocabulary your child uses when speaking. Though playschools do not teach grammar at the elementary level, they do teach vocabulary and communication manners and etiquettes that aid in a child's development. Children learn language and speaking skills at different levels, but you can imagine the situation without a strong foundation. Aside from that, a child should learn a language from the start of his or her communication because it will stay with him or her in the future. To encourage children's language development, children's schools work on basic sounds and pronunciations.
Reader insights
Be the first to share your insights about this piece.
Add your insights