Reach Out
Joe Alvear's Goal to Give High School Seniors the Power of Volunteering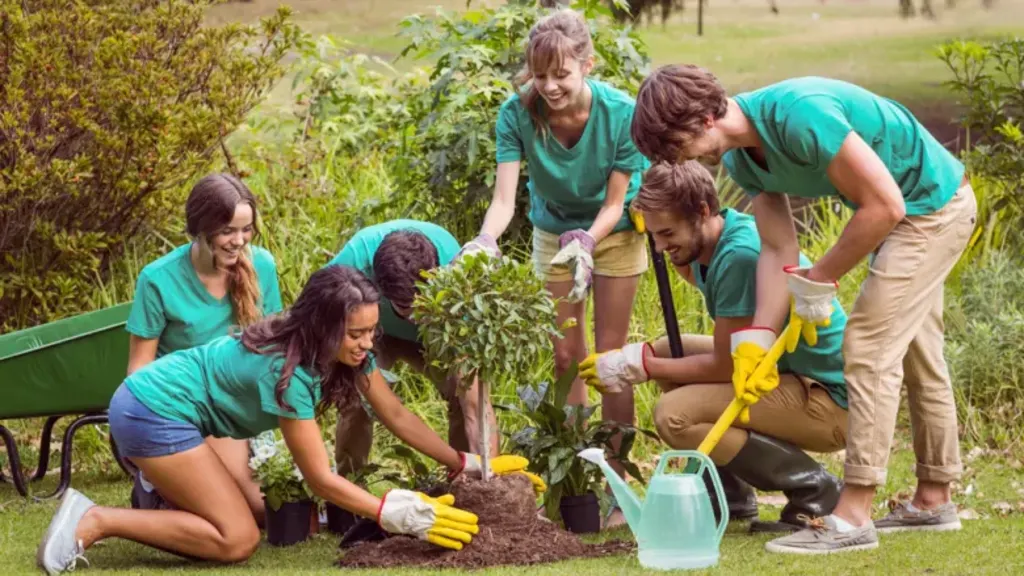 High School: a four year period in everyone's life that will always be memorable for better or worse. We all remember the overcrowded halls filled with faces you've watched change and age. However what we didn't see was each person's own set of baggage they carry each and every day. You have the popular blonde holding the neglect of her oh too busy parents in her Michael Kors tote. Then there's the shy freshman carrying the weight of the world in a hand-me-down North Face. Let's not forget about the pressure to be perfect weighing down the senior football player's Nike duffel. During those four crucial years it feels like everything will always be this way, whether it's good or bad. Now wouldn't it be helpful as a 14-18-year-old carrying so much baggage to have someone help lift it? To have someone there for you when it feels like no matter how hard you try, you just can't win.
During my prison sentence at Fort Hamilton High School, I carried my own baggage that was invisible to those around me. That was until I stumbled upon the Reach Out, a program that was designed to give graduation seniors the chance to enjoy volunteering for the community. Joe Alvear, a long time English teacher, became inspired to create Reach Out back in 2003. Alvear was asked to be apart of a program that existed at the time called Council for Unity. This program started to keep troubled teens off of the streets and to educate them on the dangers of gun violence. Council for Unity was incredibly helpful to schools all around the country; however, Fort Hamilton really had no use for it. Once the program fell through, Alvear felt the need to keep that safe space that so many students never get the chance to have. It is a requirement in New York City public high schools to have done a certain amount of hours of community service before graduating. Keeping that in mind was what made Reach Out the ideal program for this school. Getting it off the ground, however, was not as simple and easy.
In order for Reach Out to come alive it needed to have interesting and exciting events that would get seniors involved but that would make their community service worthwhile. This requires imagination and out of the box thinking, all of which Joe Alvear embodies. Some events change each year and others are added; however, there are the few events that have been going on as a tradition in the program since the very start such as the senior citizen's prom, Polar Plunge for the special olympics, and the elementary school toy delivery. The toy delivery was one of my favorite events when I was in the program because of the joy it brought to so many children. Students involved in the event dress up as Mr. and Mrs. Santa Claus and their elves and deliver donated toys to elementary schools in a variety of neighborhoods. Each event focuses on a different charity and different causes that are near and dear to the students and the communities they live in. Having the students involved in things that are important to them was, is, and always will be extremely important to keeping Reach Out alive and kicking for many years. Another thing that keeps students intrigued year after year is coming up with new and exciting events for them to be a part of. Each year three brand new events that have never been done before are added to the yearly schedule. These events are created by the senior class which brings them even further into the work that goes into making this program thrive.
The very first year of Reach Out welcomed 30 kids all of whom were excited and proud to be a part of a brand new senior year tradition. In 2016, the program welcomed 266 seniors. Each year more and more students look forward to the chance at getting that extraordinary experience that only Reach Out can give. As the past 14 years have come and gone one thing still stays the same, Mr. Joe Alvear. Each event requires time, effort, and money in order for it to become a reality. All the students involved contribute but not nearly as much as Alvear. Both he and his wife (another teacher at the school) have sacrificed time away from their own children to make the students feel heard and considered. They have taken a portion of their personal savings each year to keep this program running for as long as it has. Alvear is the kind of teacher who is there before the doors open and still there when the janitors are cleaning up at the end of the day. A huge percentage of the seniors involved in Reach Out have come back after graduating to help contribute to the program. The seniors that have come back all have personal and friendly relationships with Alvear and his family. To Alvear these people aren't just his former students but his friends. A relationship like that is hardly ever created between teachers and students. There is a line divided between them that places students beneath the teachers. Being a former student of Alvear's I can state that I never felt below him in his class. I was his equal and my opinions and thoughts had value and were heard. This simple act of acceptance makes all the difference for teens who are carrying heavy baggage.
Reach Out was an incredible experience for me. I had gone through really hard times throughout high school and was very close to taking drastic measures to deal with them. Being a part of Reach Out was much more than doing something for my school and community; it gave me a purpose. I felt needed and wanted in a place that for four years felt like a prison. Seeing the change we were making in other people's lives was the greatest purpose anyone could have.
Above all the work we accomplished I gained something I never thought I'd find at Fort Hamilton; a mentor. I have been out of high school for almost three years now and have accomplished more in my life then I ever thought possible. This is because of the guidance and acceptance that Joe Alvear gave me. High school is a very hard time for most people because you are no longer a child but still so far away from being an adult. Those four years feel like you're living in limbo. You don't quite belong anywhere and you are reminded of it everywhere you turn. Feeling needed, accepted, and heard during those times changes everything. It changes your thoughts and actions and gives you the strength you need to carry your baggage. Having someone there by your side to help you carry it is the greatest gift any teacher could give. Being a part of Reach Out was just a fun way to get my community serves hours. This program and the Alvear family didn't just change my life; it saved it.