Quarantine Special: Best Data Science Certificate Applications for 2020-21
Quarantine Special: Best Data Science Certificate Applications for 2020-21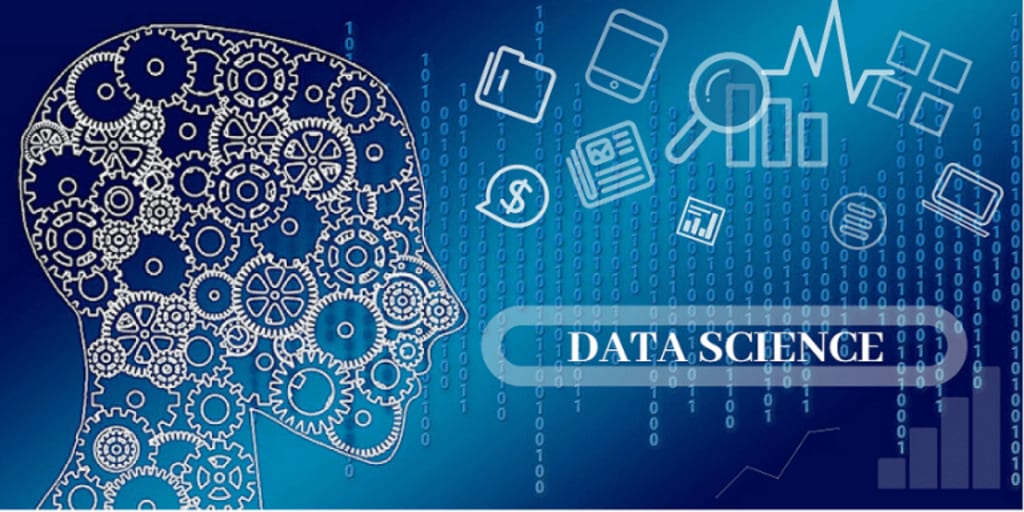 We are living in a hugely disrupted world, where every aspect of our lives has been affected by the corona virus and pandemic. Quarantine is a buzzword, and it's beginning to show its effect on the data science certificate programs.
Data Science is the fundamental principle driving the innovations and trends in AI, Machine Learning, Robotics, Smart City, Cloud customization, and real-time analytics. Believe it or not, all data science certificate training courses have a strong essence of all these specific topics, and most of them are already offering specialized degrees.
Here are the best data science certificate projects for the quarantine period, the duration of its effect notwithstanding.
#1 Python Data Science
If you were coding in the first 4 years of the last decade, nobody would have thought that Python coding would become the central piece of AI Machine learning projects. Things changed since then.
Today, Python data science is the most easily accessible course for deep learning and AI projects. Some of them are also funded by world renowned research and development labs, academic institutions, and others.
In the Python data science course, you will learn;
• Basics in Python Programming
• Python Data Structures
• Data Analytics and Visualization with Python programming
• Basic, Intermediary and Advanced application of Python
#2 Advanced AI and Applied Data Science
You can choose to enroll in a B.SC. or Master's certificate course offered by globally accepted universities and business schools. For example, BA in Data Science, B.Sc. in AI and Machine learning are very popular computer science majors that allow students to take diversified pathways into advanced level computing, data management, and applied data science techniques.
Students are taught advanced AI and Applied Data Science fundamentals, which can be used to build progressive Intelligent Automation Systems.
Key areas of applications include;
• Computer Vision
• Face Recognition
• 3D Fingerprinting and Biometrics
• Advanced Video Tracking
• Robotics and Human Simulation Techniques, and so on.
#3 Cloud Computing
Cloud computing is a key milestone in the IT modernization revolution that has taken the digital ecosystem by storm. No two companies agree with the roadmap that traditional IT services and managed project providers are offering. Today, the pandemic has forced business groups to go for remote IT management and Access control systems, serverless desktops, and virtualization techniques. All these are run on the fundamentals of data science which is taught as part of the select certification programs.
Topics covered in this project, include;
• Big Data Basics and analytics
• Open Source and Commercial data management platforms
• Low Code and No Code basics
• AIOps, AutoML, and Containerization
• On-prem, Hybrid Cloud Management techniques
• Evaluating features offered by top Cloud providers, IBM, AWS, SAP, Oracle, and Salesforce
#4 The Internet of Things
From smart city infrastructure to IoT-based safety frameworks for civilians, the world is shrinking around CCTVs, Smart chips, supercomputers, and converged Cloud, Big Data, and Analytics platforms. We needn't even look outside. Our house, appliances, and locality -- all have a connected bloodline running underneath.
We all use one or the other forms of internet enabled / connected device. This connectivity has brought the whole world of gadgets, sensors, people, and companies under one single internet based ecosystem, called the Internet of Things. Today, the IoT domain alone churns 500 billion dollars every year, and it is going to further double down in the next 5 years. The IoT Data Science certification can open new avenues into the fast growing internet driven economy.
IoT applications need faster and swifter data science frameworks -- which can only be built and managed by trained professionals passing with a recognized Data Science certificate.
#5 COVID-19 Tracking
Since we are focusing on quarantine, how can be miss out on the Corona virus analytics and mapping systems that have made the detection, tracking, and prevention of hotspot explosion so much much easy.
It has generated huge attention in the startups' world, mobile application development teams working tirelessly to create trackers and mapping beacons to help prevent the spread of the Wuhan originated menace. Google, Facebook, WHO, NCBI, Government of India are leading the efforts.
In fact, government agencies, healthcare facilities, local government authorities, and at a micro-level, every individual can use COVID-19 Wuhan virus data to see where the pandemic is heading.
If you are searching for a strong AI ML course in your data science curriculum, the professional certificate program is worth the shot.
courses
About the author
Saajan Sharma likes to read and write actively on upcoming HR trends and how HR is reshaping the business landscape. He likes to help businesses stay informed and up to date with established and emerging technologies like Payroll Software.
Reader insights
Be the first to share your insights about this piece.
Add your insights