Predatory For-Profit Colleges Can't Deliver on Empty Promises
Higher education institute is a scam.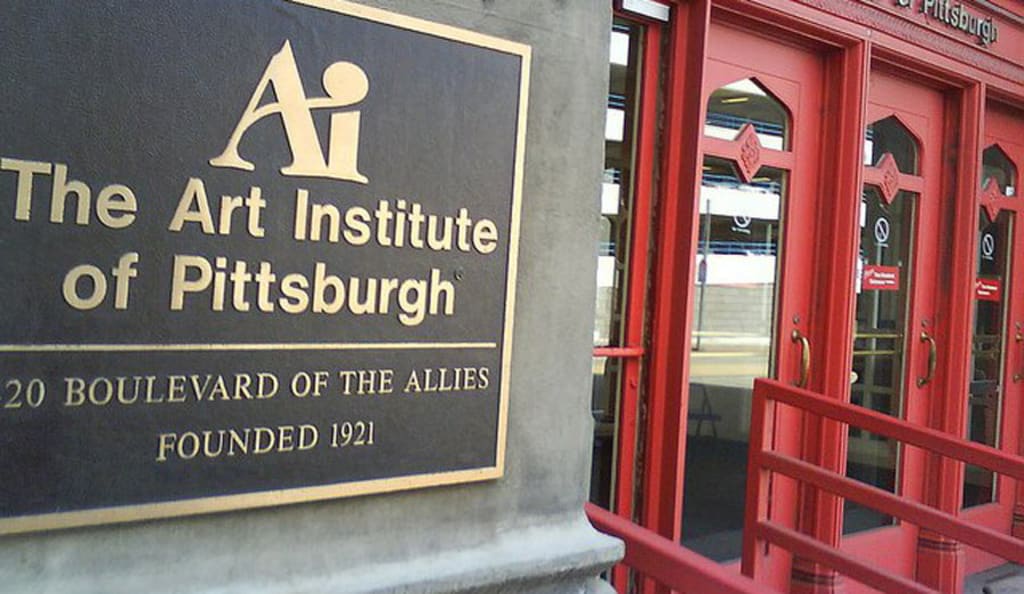 Imagine being out of school for four years and trying to decide what to do with your life. You have had many interests over the years from criminal justice, graphic design, and digital photography. You've always felt a void in your life, like something was always missing, and you wanted to achieve that piece of paper that was your ticket to your dream job.
This was the exact feeling I felt when I decided I need to go back to college in order to fulfill my lifelong dream of moving to Hollywood and follow in the footsteps of my uncle. I researched around and looked for schools that had a program I was interested in that program was the Digital Filmmaking and Video production. My reason for pursuing this goal was my uncle who is a stuntman in Hollywood and his stories are what inspired me to pursue this goal. I had to find a school that had this program and the only school that had the program I was looking for was the Art Institute of Pittsburgh, which at the time was owned by Education Management Corporation, a for-profit business that ran the Art Institutes and other for-profit colleges.
On the outside the college seems like everything you could want in a school but they hid a lot of details from the public and lied from the very beginning.
My first meeting felt like I was in a high pressured sales interview. There was me and the admissions rep in a room with a single chair and a computer. The admission rep promised me a very lucrative career and a one way ticket to Hollywood. I was going to be rubbing elbows with the Hollywood elite. I had big dreams but was thinking logically about the situation as the school was very expensive but I didn't care, I thought once I graduated I would get my dream job and pay off my loans in no time so I signed up anyways. I was then taken to registration, where I had to pay an non-refundable $150 to enroll. I should have known something just wasn't right when a credit card machine was attached to the keyboard.
I was given a financial plan which outlined everything for the two year Associate's degree program I had enrolled in. After the third quarter I was supposed to receive a refund totaling $1314 dollars which I never received, and that was my first negative outcome with them. I was approaching my fourth quarter and over the summer I discovered some news that didn't sit well. The Art Institutes and EDMC were being sued by the Department of Justice for 11.5 billion dollars—yes, you read that right. Billion dollars with a b.
Once I discovered that news, I knew I didn't want to be involved in a government investigation and there was a possibility of the school closing down, so I applied and was accepted to Slippery Rock University. In the investigation, it outlined that admission reps were given bonuses for how many students they signed up regardless if they were qualified or not. I was not qualified to go to this school. I couldn't even draw a stick figure but somehow was accepted to an art school and was talked into taking out loans I couldn't handle.
The problem with giving them bonuses for signing up students is that it violated a federal law enacted by the Department of Education and is fraud. I was defrauded by the school, admissions department, and the financial aid department. When I questioned why I never received my refund, they claimed that PHEAA had taken it and I was not entitled to a refund. I contacted PHEAA that day and discovered that PHEAA had no idea what was going on and the school itself lied to PHEAA.
They inflated their job placement rates, claiming 93 percent success rates for graduates. That number is significantly lower as the last graduate in my program was in 1993. They inflated graduation rates as well, claiming 83 percent and as of this year the retention and graduation rate is actually 12 percent.
I have since graduated with a degree in Public Relations from Slippery Rock University. Luckily, 87 credits transferred in but you know there was one last ditch effort by them to prevent me from graduating, as the gen ed courses only transfer as 2.5 credits instead of 3, which would have made me one credit shy of graduation. Thanks to the staff and my wonderful adviser at SRU who did an override, I was able to graduate on time.
I have since decided to fight and get back what is mine and hopefully this inspires other students to research thoroughly before you decide on a college. I have applied for Defense for Repayment in hopes that my loans get discharged because I was defrauded by this predatory school and have contacted my state's attorney general to get my private loans discharged as well. I know it is a long shot but I have always been one to fight for what is right.
If you are a prospective student, research what you are getting into and don't let for-profit colleges win. They will do whatever it takes to sign you up and promise you the world and not deliver on it. Nothing in life comes easy you have to earn it in order to achieve it.