Panicking About Starting Uni This Year?
Same. Here are a few bits of advice to try and soothe those Freshers jitters.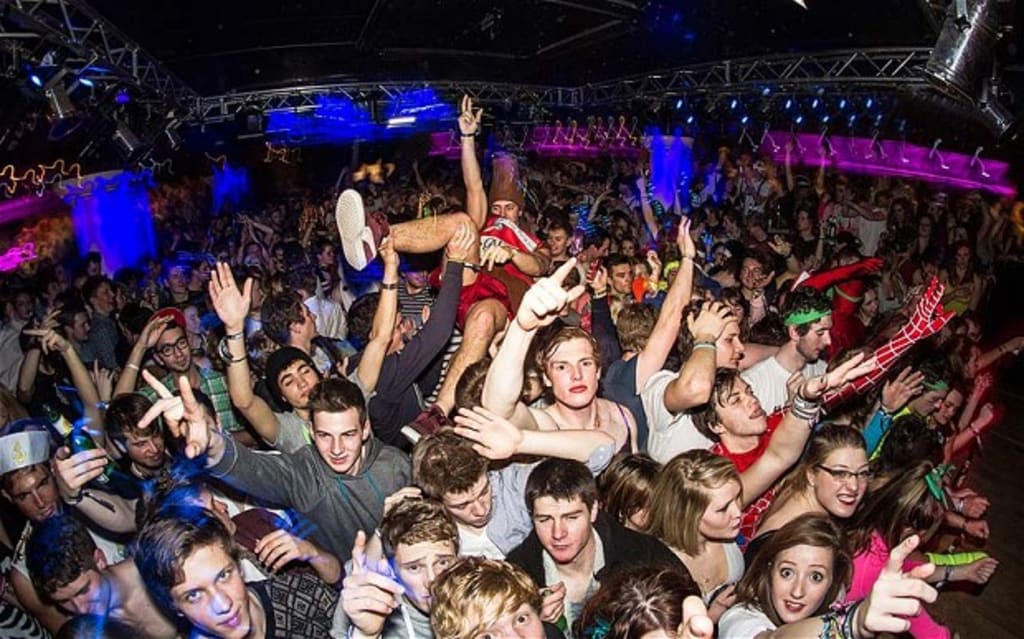 University is, naturally, a daunting prospect for many. The whirlwind of A-levels and other exams that has just passed was scary enough, but now we are faced with UNI of all things. The ultimate test. It always seemed so far off until now, right? But now that results day has been and gone it's time to get real. Whether you ended up with some snazzy exam results, got accepted through Clearing or had to phone up and fight for a place at one of your choices, everyone is in the same boat now.
It's easy to get sucked into a pit of worry about it all. However, it's incredibly important to be grateful for the amazing opportunity that you have been offered. It's likely that hundreds or even thousands of people were fighting for a place on your course. However you earned your spot—the university chose YOU. They saw something in YOU and wanted YOU. It's vital to be appreciative and also incredibly proud of yourself for getting this far.
However, despite all your best efforts to stay positive, there's always going to be feelings of self-doubt and worry which can spiral out of control. I've already had a few sleepless nights with thoughts whizzing through my head, panicking about "What if my flat mates aren't the same kind of people as me?" "What if my halls are beyond GRIM?" "What if I hate my course?" and "What if nobody likes me?!"
But these "What-ifs" are not worth plaguing your last few weeks of summer with. What is the point in thinking about all the things that might go wrong? Granted, it most likely won't all be plain sailing. But in the end it's a life experience... and when is anything in life just blimmin' straightforward?? Having the willpower to be resilient and positive will get you far.
One thing that does need to be at the forefront of your mind however is when that huge trip to IKEA is going to be. What is better than a home furnishings haul, let's be honest here?? IKEA is any almost-uni-student's dream. Cheap. Easy. Endless choice. Huge trolleys to ride around on. MEATBALLS. What could be better? If you're not so excited about uni yet, IKEA will get those sparks flying. I never thought I'd get so excited about a 16-piece cutlery set in my life.
If you are going to be attending uni this year, probably the one and only good piece of practical advice I can offer is to get on social media pages and apps which are designed for you to meet the people you are going to be living and studying with. There is a great app called Campus Society which can get the ball rolling and start meeting people from your uni. People often refer you to Facebook group chats and pages specific to your accommodation and course which is so helpful. Through the Campus Society app and Facebook pages combined I have managed to find two of my flat mates already and a few people on my course too. It just helps you to perhaps start building a few relationships beforehand which can help to soothe some of your nerves.
Through talking to others in the same position as you realise that nobody knows what on earth they're doing. Everyone is as clueless as each other. It's seriously not just you feeling like your world is upside down. So stick with it, slap a smile on your face and make sure to strut into those lectures with SASS.