My Life as a Born Again Culinarian
And How My Education Influenced Me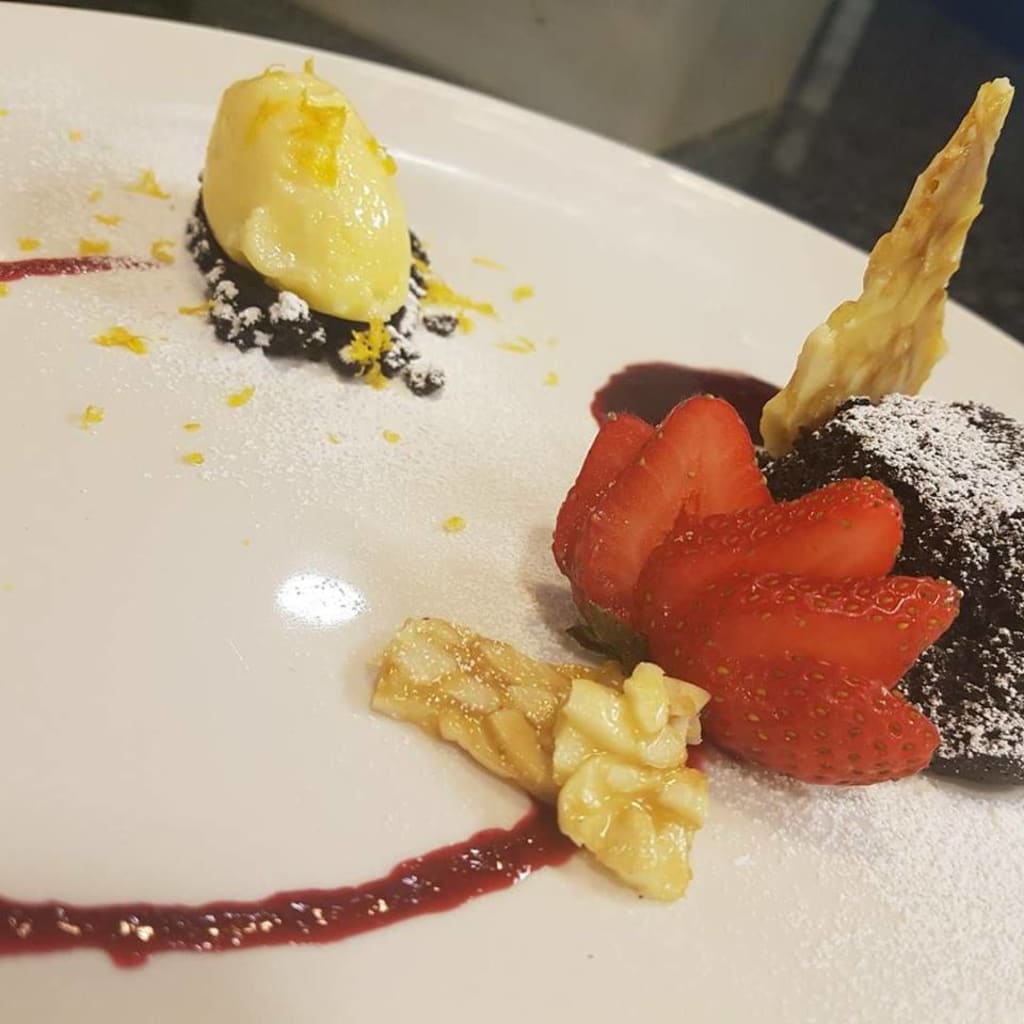 I went to culinary school because I love food. But not just any food. I love greasy homestyle comfort food that mama used to make. The real version of Southern cooking, not that Ree Drummond crap you see all over. The Pioneer Woman ruined culinary for me honestly, but thanks to a few select people, I managed to pull through.
Right after high school, I decided to be an English major. I went to school and finished a full semester with a 4.0 GPA at the University of Alberta, got countless scholarships, and was well on my way to being a romantic literature novelist. But I hated it. I hated the 8 AM lectures and the 3 PM "Introduction to Grammar" seminars. I loved the language, but hated the education. So I left. I packed my bags, and drove home without looking back. I wasted $6300 to realize I hated classrooms. But then I had to see what was next. I had to look into the future. Needless to say, it was dark. No apartment, no job, and no clue as to what I was doing. So I did what any sensible 19-year-old does, I moved back to the farm and later moved in with my boyfriend.
We had been friends for years. We had been dating about a year when we moved in together. It was all bliss until I had a breakdown on our couch at 4 PM on a Thursday about where my future was going. Daytime breakdowns are the worst. You can't even drink wine to cool off after. It's "unacceptable" at 4:30 PM to be hammered apparently. That got me thinking. All I knew how to do was cook. So I applied to culinary school on a whim. WAIT LISTED.What else is worse then finally taking a leap of faith and ending up on a wait list for a 75 percent average program? At that point, nothing.
So I waited for weeks to see what would happen, and I got in. So I dove into my education. I went head first into everything. That's when I met Chef Christopher Short, Chef Mike Maione, Chef Norman Brownlee, and Samantha Wall. Each of these people influenced me differently, but they all had one major thing in common; they were tough on me.
They didn't take my excuses.
They wouldn't let me give up.
They didn't tolerate me complaining about life or feeling down on myself.
And I'll be honest, I couldn't handle them at first. They were too much for me. I wanted to be down on myself. I wanted to hate what I was doing. But they didn't let me. I had to work harder at being the best I could. So I did, I pushed myself to the limits. And in the end it paid off. I got a killer job, I had great marks, and my career was taking off. But if it wasn't for Daniel Costa, I wouldn't be anywhere.
Daniel hired me on a whim. He put a lot of trust in me to become a part of his team. I worked my ass off. Ten-hour shifts while going to school. I pushed and pushed and pushed for it. This job is one that will make a career, 110 percent. But I didn't know anything. I didn't know anything about wines or fine dining or Italian nonas. But because it was so new, it was so easy to learn. Terrifying. But so new and so wonderful. And he was hard on me too, which was wonderful. It was creative structure. It was what I needed.
With all these people and influences, I realized that I wasn't the same girl that started culinary school two short years ago. I had completely changed. I started as this sad kid ready to dive in to try and prove myself, but I didn't have to. I didn't realize that until I met all these crazy influential people. They may have just taught me about food and wine, but they showed me what the industry really meant to me. I didn't realize that it would form me into who I am, growing every day. But it did, they did. And honestly, if it wasn't for them, I wouldn't have stayed. But I did, and thank God I did. It sounds cheesy, but I was born again.
My career.
My life.
Me.
Completely new. And I only have them to thank.