My Brother needed me.
My mom doesn't speak English.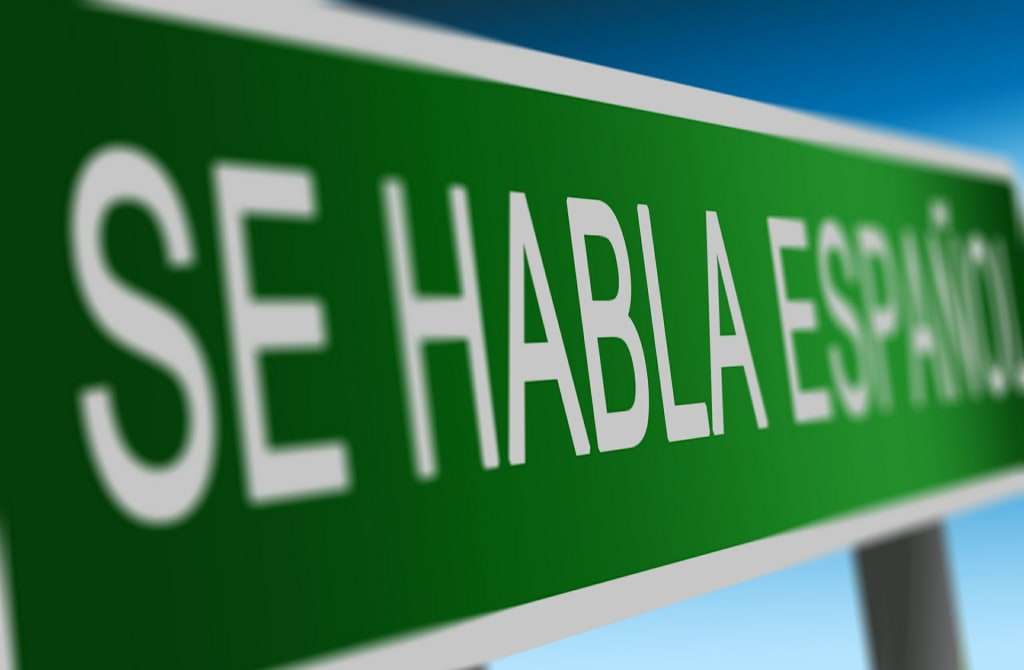 And there it is, I thought to myself as I read the latest message in the chat. My student was late because he had been on Zoom with his little brother's teacher. He had to help his sibling because his mother doesn't speak English. Of course he was excused. How was I going to tell a thirteen-year-old trying to help his family he was in trouble with me for being late?
Yes, it would be ideal if his brother's teacher was bilingual or had arranged to have the directions translated ahead of time and I wish she had thought ahead before insisting on getting help from a sibling instead of calling on a peer at her own school. However, in a city made up primarily of immigrants and first generation families from Spanish-speaking countries, it is not atypical for many teachers to struggle to make themselves understood.
My students are primarily Puerto Rican and Dominican, and most are bilingual. Some of my students only speak English, but most speak Spanish as well because of the translating they do for their families, many of which include adults who are still learning English. In this case, the child in my classes is still working on his English and the content in my class, so while I appreciate his willingness to help his younger brother, I needed him in class with me working on his own academics.
So there is the struggle. How do you teach students who need more than you can give them? Hablo español, así que puedo hacer más que algunos maestros. Pero eso no es normal, la mayoría de los maestros solo hablan inglés. So, yes, there are things I can do for my students that they can't get in other places. Which makes me both happy and sad. I'm happy I can help, while being sad that they can't get help everywhere.
I'm not here to debate the teaching of English in schools or the issue of adults who do not speak English. Those topics are way above my pay grade. I'm just exploring an all too common part of my day, older siblings helping younger ones because the adults can't. Sometimes it is because they are the oldest person home. Sometimes it is because the person or people in the house are illiterate and can't read the directions even when they are in Spanish. Sometimes they just find it easier to help than watch the fallout from their younger siblings fail a test or a class.
Which is where I am currently stuck. I don't know how to change the city in which I work and had lived for fifteen of the last twenty years, nor do I particularly want to. It is a city with the nicest people I've ever had the pleasure of living amongst. We would struggle with things, sure. But they also have a tenacity and generosity of spirit I have found in few other places. Neighbors still help each other in the city and share what they have. It is a vibrant and energetic place to live with good food, good music, and good friends everywhere.
How do I, as a teacher, say to a child in my class, your culture and language and literally everything you know about family is fine outside of school but in school it isn't working for you? I know there are people who say they should have to adapt, but as a third generation Irish American I have heard stories of assimilation that make me both sad and angry. I have no wish to have my students experience that kind of feeling when they are thinking of our country. I don't think there is strength to be found in pushing children out of their culture and language and then asking them to learn. I also recognize the inequity inherent in a system which relies on older siblings to carry the weight of translation for the family and care for their younger siblings. In addition, I am keenly aware that there are tests my students must pass and benchmarks they must meet and guidelines I must follow. How to integrate it all? I don't honestly know. What I do know is that I'll keep trying until I find a way.
If you found this article interesting be sure to click the little heart button. Tips are not only welcomed but appreciated. If you want to say hello or ask about my teaching or writing experiences, send me an Instagram DM @jennifer.rj.ryan and I'll get back to you as soon as I can.
Thank you so much for reading,
~Jennifer
student
I write on a wide range of topics from different perspectives so if you look around you'll probably find something you like. If you do find something you like, please share with your friends on social media. Thank you so much for reading.