Must-Read Books for Entrepreneurs: The Top 5
The Top 5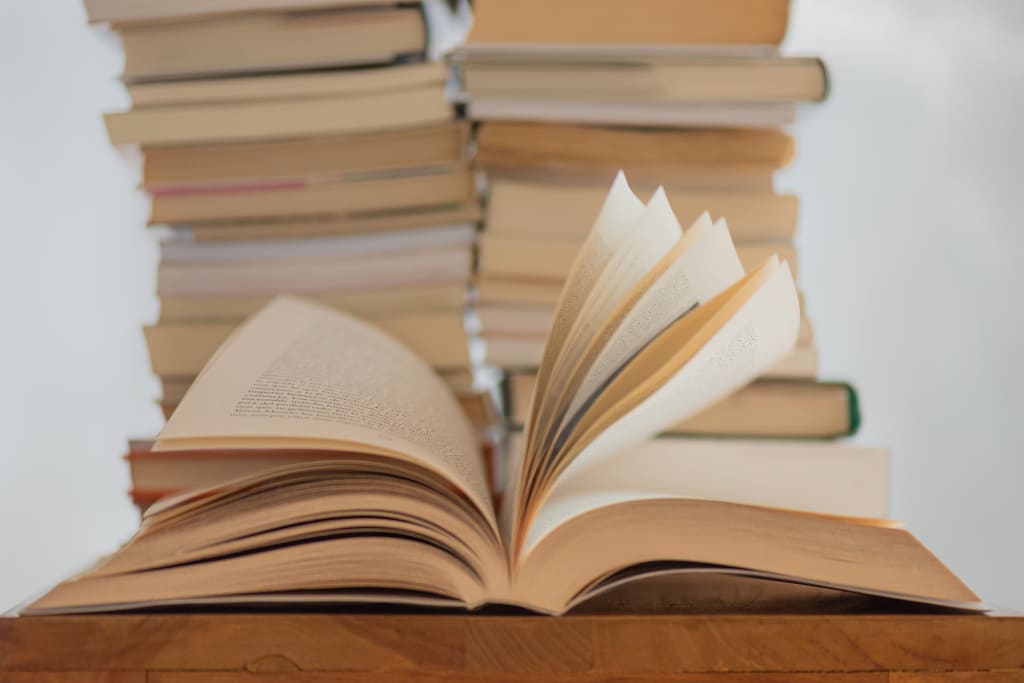 Do you know how a thought-provoking book affects the life of an ambitious entrepreneur? If you go through a deliberate choice process, it may make a difference that alters your life.
What benefits do books have for people's lives? They serve as a potent conduit for the transmission of original ideas and startling details that no one else would have considered. Millions of success and failure stories from abroad and inside nations can be collected in a paperback collection. Aspiring business owners will undoubtedly experience a wide range of advantages that may inspire them to reach great heights and consider the dangers.
Do you intend to launch or grow your business? How about giving your information some solidity and wings? Real-world issues may be overcome if you arm yourself with a wealth of inspirational tales and statistics-backed truths. Read the books below to learn more.
The Entrepreneur Mind: Kevin D. Johnson
This book, written by Johnson Media Inc.'s creator and visionary, is essential reading for everyone who is fanatical about achieving success in life. The accomplished author indicates that having the guts to go on through immaterial obstacles would only help you succeed. The habits and 100 activities of an outstanding entrepreneur who can work hard to change the tables in their favor are the focus of the whole book. Each lesson and teaching plan shown below includes a detailed description of the leadership traits and practices. Get your book today to learn 100 lessons on finance, marketing, and the tactics used in these areas.
The $100 Startup: Chris Guillebeau
The core idea of this outstanding book is that everything created that is useful should be shared with everyone. Chris Guillebeau displays his intelligence and cunning in the appropriate context and has natural business instincts. He deepens his research and understanding of how to turn little investments into returns that are profitable. The Art of Non-Conformity is another book written by a well-known entrepreneur blogger. This book is the culmination of stimulating conversations with more than 1,500 entrepreneurs from around the world, as well as their individual experiences.
Rich Dad, Poor Dad: Robert Kiyosaki and Sharon Lechter
Poor individuals cannot just abandon their desire to become affluent without making an effort. Robert T. Kiyosaki emphasizes the real-life experience of his father, who plays the role of the poor dad, and that of his best friend's father, who plays the role of the affluent dad. Both folks have unique tales that offer insightful information on generating money and managing assets. The book serves as both an information sheet about wealth management and an overview of financial education. You don't necessarily need to have a degree or stable employment for this. It is an eye-opening book that may help you learn a lot about how to grow and succeed in your business.
The Zero to One book by Peter Thiel is a magnificent attempt that illustrates the art of creativity in entrepreneurship. One cannot imitate and achieve success. It must be creative, distinct, and include some fascinating information. The author was a co-founder of PayPal Technologies, Palantir, and the first person to invest in Facebook. He says that coming up with something original and unheard-of is the only way to bring value to a firm. To manage issues successfully, you must be an expert SWOT analyst and risk-taker.
The Lean Startup- Eric Ries
One can become a comprehensive entrepreneur and a quick learner with a complete study of this book. Creating effective tactics is crucial to achieving success in life. Reading "The Lean Startup" covertly revealed clear facts regarding formulating strategies. The author also describes how to create the finest tactics to avoid wasting time in the future and get remarkable outcomes. The methods described in this book come from prestigious companies like General Electric, Dropbox, and Wealthfront.
You can get these amazing books from the collections available at TrueGether, a Shopify alternative free.
book reviews
About the author
I help Individuals, Coaches, Businesses, Founders, Entrepreneurs, & Marketers to grow in their businesses through Social Media by creating & designing visual content that aligns perfectly with their brand, values, and voice.🤝🏻
Reader insights
Be the first to share your insights about this piece.
Add your insights