Mistakes to Avoid When Preparing for Finals Week
Staying awake all night studying is not going to work.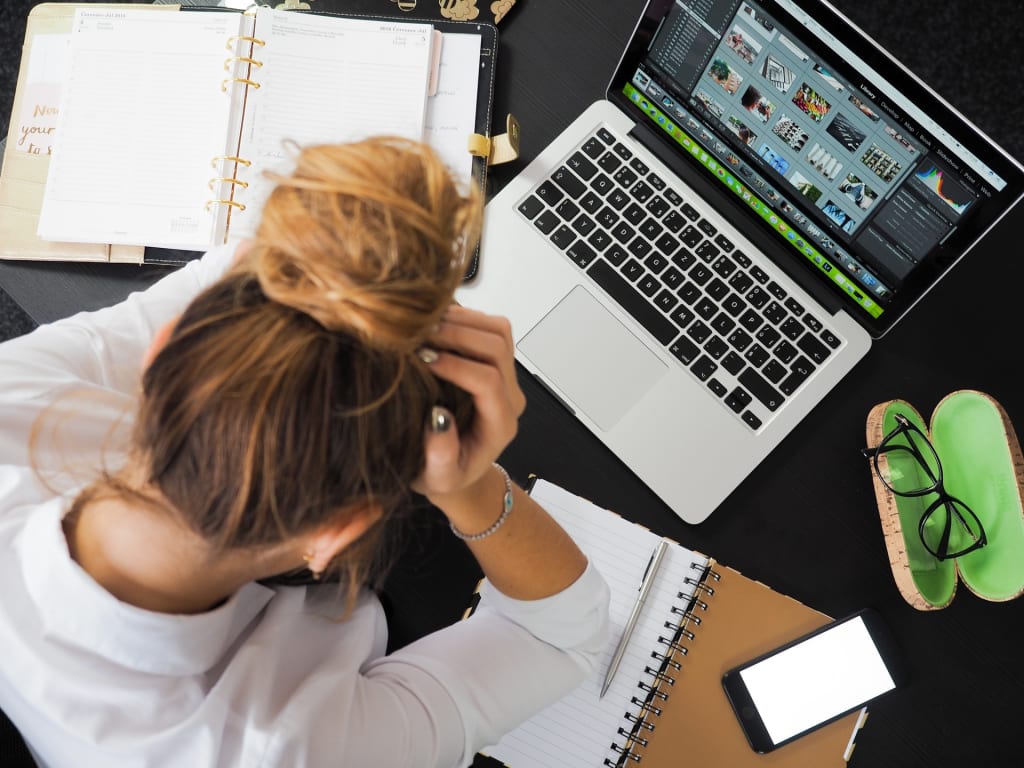 Congratulations, you've made it through another semester of college. You've shown up for (almost) every class, turned in (almost) every assignment, and you're in the home stretch before finals week. Regardless of what your summer plans are, you've got them on lock. But whether or not you're worried about your grades, there are common sense tactics to follow during finals, and others to avoid.
Don't go into the week disorganized.
In order to stay on top of your busy studying schedule, as well as your work and sleep schedule, you need to get organized. What's the point of an all-nighter when you can't find your latest homework assignment the teacher is definitely testing you on, or that piece for your portfolio that you finished a couple of weeks ago? You'll save time and (in the long run) money if you grab a few tried-and-true organizational pieces now.
Start with your folder system. If you have folders for each class, but they're in a jumble, take the time to go through each one, discerning what you do and don't need for this round of finals. Narrowing down the paperwork ahead of time means you can more quickly find what you actually need to know, as opposed to constantly searching in multiple places.
Find a system that works for you in terms of order. Grouping papers and files together by subject works best for some people, while others prefer to go solely by dates — as in, "This was covered in the class on April 5th, so it goes before what was covered on April 20."
If you've spent your semester jamming random print outs and copies of notes from other people into your notebook and hoping for the best, now is the time to get yourself new folders. Presentation folders are especially important for keeping everything straight during a group project or during a mock interview final. Color-code them or have them customized with specific logos or names on them to help you keep track with a glance.
Don't lose track of time.
Procrastination is a major temptation for many people. Social media is constantly screaming at you to get your dopamine fix with likes, candies aren't going to crush themselves, and what if someone else swipes right on your future soulmate? This isn't the week for any of those things (sorry, soulmate, maybe next lifetime).
Make yourself a reasonable schedule to follow the week before. Take into consideration your work commitments, tests, or presentations, and familial and friend obligations. Then, prioritize. If you have a final on a Friday morning, it's probably in your best interest to push out your weekly Thursday night hangout with your best friend. If your job is flexible enough, work with them ahead of time to make sure you can still get your hours while keeping up with your test schedule.
Once you have a good idea of how your week will look, write it down so you don't forget anything, and so you can have something tangible to check off once you've completed a task. Now, you have to stick to it. While scrolling through memes on Twitter for the thousandth time sounds appealing, resist for as long as you can to knock more pressing items off your list.
Get plenty of rest.
Our bodies only heal and retain information when we've given them time to relax and rest. So while it may seem tempting or like the best option to leave studying or writing a paper until the night before the test or due date, keep in mind that at some point in between the prep and the actual execution, you at least need a nap. Build this time into the schedule mentioned above, and give yourself plenty of breaks to keep your mind focused and refreshed.