Make a Difference as a Public Administrator
Public administrators are a great career choice. Here's why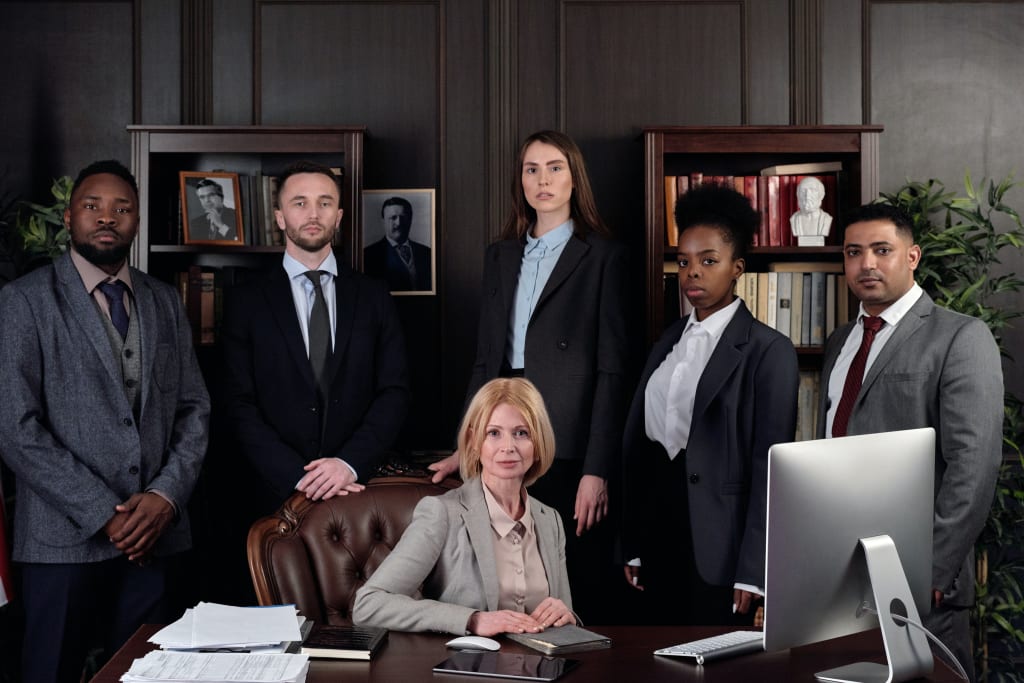 Now more than ever, the world needs people with the drive, motivation and passion it takes to make a difference. The world needs selfless leaders and creative thinkers, those who lead by example and know how to put others before themselves.
If this sounds like you, you might want to consider going for a masters in public administration (MPA). An MPA will transform your selfless nature and creative problem-solving skills into a professional degree, helping you cultivate leadership and management skills. With these skills, you will have the knowledge and tools to address the most pressing social issues and make a tangible difference in the world through proposing and implementing various programs, policies, and projects. Here are some reasons to pursue an MPA and work in the public administration field.
You Can Make a Difference
Public Administrators are some of the world's most important leaders. As more and more non-profit organizations and other organizations in the public and private sectors need the expertise of public administrators, it's critical that the field continues to grow along with the demand. With an MPA, you will learn how to create effective and productive social change across a wide variety of societal issues. If you want to be a public servant and represent the people most in need, a Masters in Public Administration is definitely something to consider.
You Can Get Your Degree Online
This is a huge pro, especially in the current era of online learning. With the COVID-19 pandemic, even going to classes and interacting with peers seems daunting. With the option to pursue your MPA in person, online, or a little bit of both, you don't have to worry about the dangers of COVID-19 getting in the way of a valuable education. With an online MPA, you can study safely and meet your academic goals from the comfort of your home.
Your Degree Won't Take Long
Another big pro of pursuing a Masters in Public Administration is that the degree doesn't take long to obtain. The degree can be completed in as little as 1.5 years, which translates to 4 semesters as a full-time student. This is a relatively short amount of time for a masters degree, which means you'll be a full-time member of the workforce--doing something you love--in no time.
You Can Study a Wide Variety of Topics
An MPA allows you to explore your interests and discover what it is that you are most passionate about. You will have a great deal of freedom in choosing the subjects that you study, with courses ranging from topics of urban affairs to women's studies to public policy. Therefore, an MPA in a field of your choosing will give you the skills to address the problems that you most care about. Plus, you don't need a specific undergraduate degree to pursue an MPA; MPA programs accept almost any undergraduate degree, from English to Economics.
You Will Have High Salary Opportunities
Public administration jobs are probably more lucrative than you think. In fact, the median salary for someone working in public administration is around $84,231. And with that said, it is estimated that public administrators who graduate with an MPA earn a salary that is 13% higher than someone who possesses only a bachelor's degree. Therefore, getting an MPA seems to be well-worth it; the extra money you lay down for your MPA degree will be made up with a higher salary later.
If you're someone who likes to do good, then a Masters in Public Administration might just be for you. With an MPA, you will turn your "do-gooder" personality into a marketable, professional skill, giving you the opportunity to work in the non-profit, private, or public sector. With an MPA, you can make a difference with a degree that you can pursue online and in only 1.5 years. You will study a wide variety of topics which will lead to high salary opportunities. Find your passion and change the world--consider pursuing an MPA.