Low Sex Drive in Women or Hypoactive Sexual Desire Disorder (HSDD)
Impact of Sex on femal health or disorder.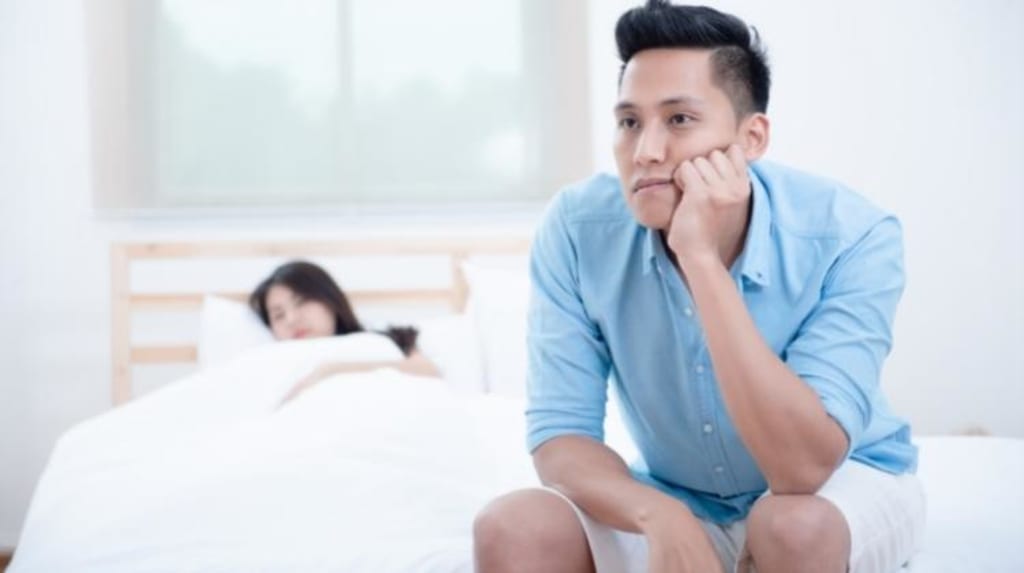 Have you ever come across a discussion related to your bedroom problems?
Hypoactive Sexual Desire Disorder (HSDD)
Decreased sexual desire is reported as the most common problem faced by millions of women around the world. If you encounter an issue with your sexual functioning, such as lack of sexual excitement, inability to experience an orgasm, or discomfort during sex, it surely needs urgent attention.
Hypoactive sexual desire disorder (HSDD) or female sexual arousal disorder is a condition that lowers women's sex drive. It is a condition when a woman cannot healthily or pleasurably experience any or all of the numerous physical processes her body ordinarily goes through during sexual engagement. These different stages are broadly categorized as the desire phase, the arousal phase, and the orgasmic phase.
Hypoactive sexual drive affects roughly 1 in 10 women. A continued lack of interest in or desire for sex has no apparent cause.
What Is Libido?
Your appetite or desire for sex is known as your libido. There are two distinct types of sexual desires: spontaneous and responsive, according to certain sex therapists and medical professionals that focus on sexual health. The spontaneous type of sexual desire just appears on its own. People typically associate this form of sex drive with young adults and teenagers. It is a sudden appeal for sex that overtakes you.
For some women, there is no such thing as spontaneous desire. They only experience the other type of sexual desire; the responsive desire. As suggested by the name, this form of desire is triggered by an external stimulus. It appears when you read a sexually explicit book, watch an erotic movie, or are touched by someone you find attractive. In this one, arousal happens first, followed by a desire for sex and having it.
Symptoms And Complications
The following symptoms are frequently reported by women who are unable to experience pleasant sexual encounters with their partners:
Absence or lack of sexual desire (low libido)
Difficulties in achieving an orgasm
A decrease in orgasm intensity
Discomfort or pain experienced during penile penetration
Lack of interest in or disgust with having sex
Feelings of anxiety or anger toward their partners
Causes For HSSD
Several factors may be responsible for low sex drive in women. These include:
Physical factors
Psychological factors
Environmental factors
Interpersonal factors
Many women feel inadequate or unconfident, regardless of whether the symptoms are brought on by medical circumstances, such as menopause, or have their roots in deeper underlying psychological issues. They blame themselves for their inability to respond favorably to a sexual stimulus, find it challenging to communicate their feelings to their partners, and as a result, suffer from low self-esteem.
Myths vs. Facts About Hypoactive Sexual Desire Disorder (HSDD)
Many women may mistakenly co-relate the symptoms of HSDD to their stressful work schedules, physical changes, or aging. However, this is a natural condition, and medication is available to treat it.
There are certain myths and misunderstandings about HSDD in our society. The common misconceptions and factual statements about HSDD are given below.
Myth 1: HSDD Affects Very Few Women
HSSD, the most common female sexual health problem, can strike at any age. The percentages of women who suffer from the condition, according to The North American Menopause Society, are as follows
8.9 percent (aged 18 to 44)
12.3 percent (aged 45 to 64)
7.4 percent (aged 65 and older)
Despite being widespread, this condition has historically been challenging to identify since few people are aware of it.
Myth 2: HSDD Is A Result Of Aging
All women are likely to feel less sexually motivated at some point in their lives. In reality, medical professionals have found that their sexual drive typically declines as women age. The two conditions, HSDD and a temporary lack of sexual desire, are distinct from one another. Finding the proper treatment depends on distinguishing between them properly.
Myth 3: Treatment For HSDD Is Not A High Priority
Treatment for HSDD requires utmost attention. The sexual health of a woman affects her overall well-being, so HSDD symptoms shouldn't be ignored.
A woman's quality of life is impacted by the symptoms of this condition, which can also severely affect her intimate relationships. Consequently, some women might go through unhappiness, insecurity, or social anxiety.
HSSD Treatment
HSDD treatment options include:
Estrogen therapy
Combination of therapies, like estrogen and compounded progesterone
Counseling (talking to sexual health expert can assist a woman in identifying her needs and desires).
Counseling for couples or spouses might help with communication improvement.
Flibanserin (Addyi), an oral drug, was authorized by the Food and Drug Administration (FDA) in August 2015 for the treatment of HSDD in premenopausal women. This is the first medication for the condition to be approved for use. But not everyone should take the medication. Low blood pressure, fainting, and dizziness are some of the side effects. Changes in estrogen levels are typical for premenopausal and postmenopausal women. A decrease in blood flow to the vagina is the cause of this. Estrogen therapy may be advised if low estrogen levels are the root cause of your HSDD symptoms.
It is essential to cure physical disorders. Vaginal lubricants and moisturizers can be helpful for treating age-related conditions and dryness of the vagina. Furthermore, compounded estrogen in the form of oral tablets, vaginal creams, or vaginal rings can effectively relieve the conditions.
Lifestyle Changes
Lifestyle changes could reduce stress and boost a woman's libido. These comprise:
Regular workout
Making space for intimacy
Refraining from substances like alcohol and smoke that impair sexual desire
Adopting stress-relieving strategies, like mindfulness-based therapies
Role Of Harbor Compounding Pharmacy
Harbor Compounding Pharmacy is one of the leading brands, which has always played its part in the well-being of women, especially those who are going through the aging phase. Harbor compounding pharmacy offers hormonal therapies which address several age-related sexual health issues, including low libido in women.
courses
interview
book reviews
About the author
Harbor Compounding Pharmacy in California to provide better health solutions. The aim of this health pharmacy is to provide solutions to all health-related issues. It provides treatment for all diseases and health counseling.
Reader insights
Be the first to share your insights about this piece.
Add your insights