Live The Dream With Paragliding In Nandi Hills
paragliding in nandi hills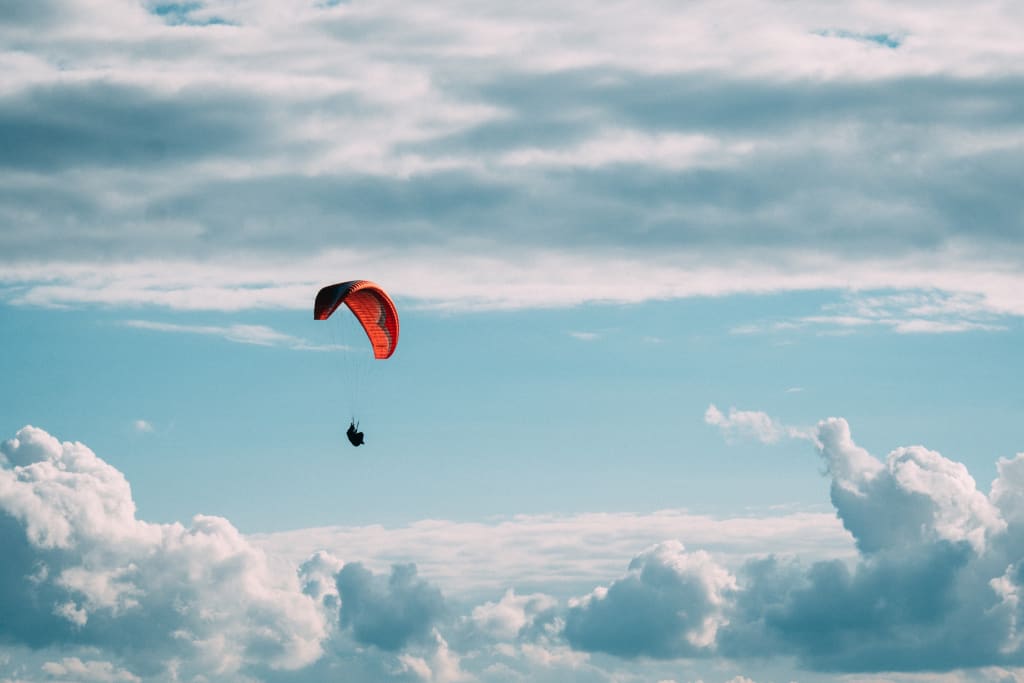 Overview of Paragliding in Nandi Hills
Paragliding in Nandi Hills is an exhilarating adventure experience that is sure to take your breath away. Located in the South Indian state of Karnataka, Nandi Hills is a picturesque location with lush green forests, majestic hills and peaks, and stunning views of the city of Bangalore. It is the perfect spot for paragliding enthusiasts to enjoy the thrill of the sport.
At Nandi Hills, the air is steady, making it perfect for paragliding in karnataka The majestic hills provide an excellent backdrop for the activity, letting the paraglider take in the beauty of the surroundings. With the help of an experienced team of paragliding experts, you can enjoy the unique experience of soaring above the picturesque landscape.
Tips for Experienced Paragliders Visiting Nandi Hills
1. Be sure to check the weather conditions before you set off: Nandi Hills is known for its unpredictable winds, so it's important to be mindful of any potential weather changes.
2. Wear the right gear: Paragliding requires special clothing, including a helmet, gloves and a harness. Pack multiple layers in case of varying temperatures, and make sure to wear sunglasses to protect your eyes from the sun.
3. Choose your lift carefully: Nandi Hills offers some great thermals, but it's best to start your flight from a lower point and gradually increase your altitude.
4. Know your limits: Don't push yourself too hard. Know when to turn back and land safely.
5. Communicate with other paragliders: Nandi Hills is a popular destination for paragliders, so it's important to stay in contact with the other pilots in the area.
6. Have fun: Paragliding is an exhilarating experience, so make sure to enjoy the view and take some time to appreciate the beauty of Nandi Hills.
The weather conditions for paragliding in Nandi Hills are generally very good. The area has a pleasant climate with mild temperatures throughout the year. During the summer months, the temperature is usually around 25-33°C (77-91°F), while during the winter months, it can dip to as low as 10°C (50°F).
Weather Conditions for Paragliding in Nandi Hills
The area typically has sunny conditions with light to moderate winds, making it perfect for paragliding. The average wind speed during the summer months is about 10-15 km/h (6-9 mph), while during the winter months, the wind speed is usually less than 8 km/h (5 mph). The area is generally clear of clouds, making it a great place to take off.
Overall, Nandi Hills karnataka is an ideal destination for paragliding due to its pleasant climate and clear skies.
paragliding clubs in Nandi hills
Nandi Hills is a popular paragliding destination in India, with a number of paragliding clubs offering a range of activities and experiences.
The area is renowned for its spectacular views of Bangalore and the surrounding countryside, as well as its temperate climate.
Flying clubs in karnataka offer a variety of experiences for beginners and experienced pilots alike. Most clubs offer tandem paragliding flights, which are suitable for those who are new to the sport.
Tandem flights allow you to experience the thrill of paragliding without the need for instruction or equipment.
For those looking to take their paragliding experience to the next level, the clubs offer a number of courses and training programs. These courses range from basic introductory courses to more advanced courses that teach the finer points of paragliding.
The clubs also provide a range of equipment and accessories, such as helmets, harnesses, and risers. In addition to paragliding, the clubs also offer a range of other activities, such as mountain biking, rock climbing, and rappelling. These activities are great for those looking for a more active outdoor experience.
For those looking for a more leisurely experience, the clubs also offer a range of packages and services, such as overnight stays and guided tours of the area. These packages can be tailored to suit any budget and are a great way to explore the area and its many attractions.
Conclusion
If you're looking for an unforgettable experience, then paragliding in Nandi Hills is the perfect way to live the dream. With experienced instructors on hand and stunning views of the landscape, it's an experience that you'll never forget. So why not make your dream of flying a reality, and take to the skies in Nandi Hills.
Reader insights
Be the first to share your insights about this piece.
Add your insights