Learning Spanish Takes Patience, Determination & Some Pura Vida. .
At times, it can be frustrating. But, you can NEVER give up!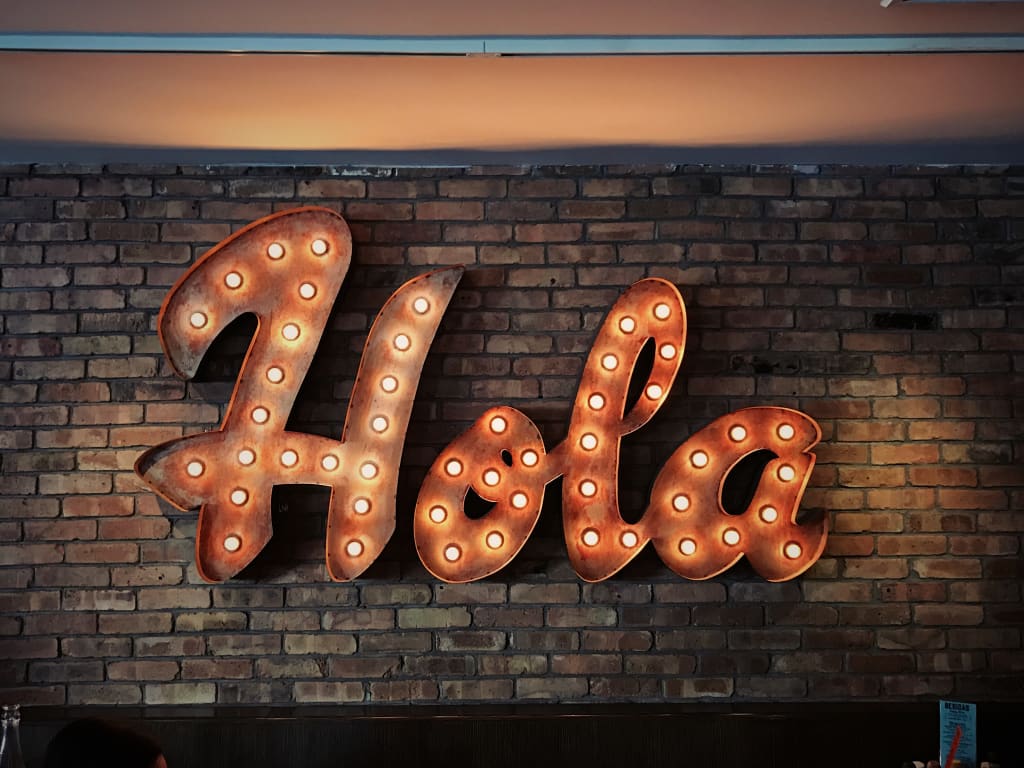 This will probably be the first word that you learn!
Sitting here. . thinking about how much fun it is to share with all of you the many exciting adventures experienced in Costa Rica by so many people. Books have been written. . movies have been made. . lives have been changed by this thing we proudly call, "The Pura Vida Lifestyle"! What a wonderful lifestyle it is!
​ Giving Up on Spanish or Working Through the Rough Times?
Frustration shows its ugly head many times throughout the process of learning a new language. .
​ Most of us know how frustrating it is at times to learn a new language. I was one of those crazy ones who, from the first time I set foot in Costa Rica, I wanted to learn the language. I think most of us share this dream. . of being totally fluent in Spanish. With that said, some of my friends have been here for years and have not mastered it yet. And the good news is that they are getting along fine. It's a personal choice. . and it does take commitment. . hard work. . sticktoitiveness & PRACTICE. Lots and lots of practice. . did I mention, "practice"? That's the key in my view. Learn the basics. . verbs, nouns, phrases. . local slang. . and everyday that you interact among the Ticos and Ticas, you need to practice what you have learned the night before. That is the frustrating part. Because we all have lazy spells and we revert back to English. Once we do that, it's like walking with a crutch. You have to throw those crutches away. . limp along for a year or so and soon, your stride will be long and strong!
And remember that there are so many online sources that will assist in your success. My suggestion is to look for many of the free YouTube videos that will take you through local phrases, verbs, adverbs. . you will find lessons on how to study. . what to study. . how to put a few sentences together. And, as you progress, there will be another video to continue with more difficult subject matter!
There are many free apps as well that you can use on your phone. DuoLingo comes to mind. This is totally free and will add some fun into your daily studies. They have an upgrade that costs money, but only use that portion of the platform if you want to!
​ There will be times as you get better that you will feel like you hit a wall. Remember that this is normal. . and this roadblock is only temporary. Just work through it. And get out on the street and practice everywhere you go that day. The good news is that many of the people with whom you interact will APPRECIATE the fact that you are trying your best. And they do understand that words will be pronounced wrong. . you'll ask for a 'drunk goat' by accident just because you changed one of the vowels oh so slightly. I remember my first week that I was here in Costa Rica in November of 2002. I was trying out some phrases that I had been practicing the night before. Well, I really screwed it up! I wanted a glass of cold or iced tea. I asked for a 'tia fria'. . which means, 'cold aunt' in Spanish. Well, they got a few of their laughs in at my expense. And you'll have many of those encounters throughout the process. Laugh it off, study hard & have fun with the process. Don't give up and soon you'll be fluent. That will open up an amazing life for you here in Costa Rica! I promise that it is worth the effort! NEVER GIVE UP!
You're invited to visit our websites at www.costaricagoodnewsreport.com & www.costaricaimmigrationandmovingexperts.com
Also, please enjoy our over 1,900 episodes of our "Costa Rica Pura Vida Lifestyle Podcast Series". We are found on all major podcast venues, including iHeartRADIO, Spotify, Apple Podcasts, Google Podcasts, Radio FM, Anchor and many more. Here's our link: www.anchor.fm/costa-rica-pura-vida
travel
About the author
Costa Rica is a magical place. Since November, 2002, when I first visited this country, I have been in love with the people, the culture, its biodiversity, the food. . everything about it makes me happy! Now I share my excitement with you!
Reader insights
Be the first to share your insights about this piece.
Add your insights