Learn about reading's numerous advantages for mental health.
Learn about the many benefits of reading for mental health.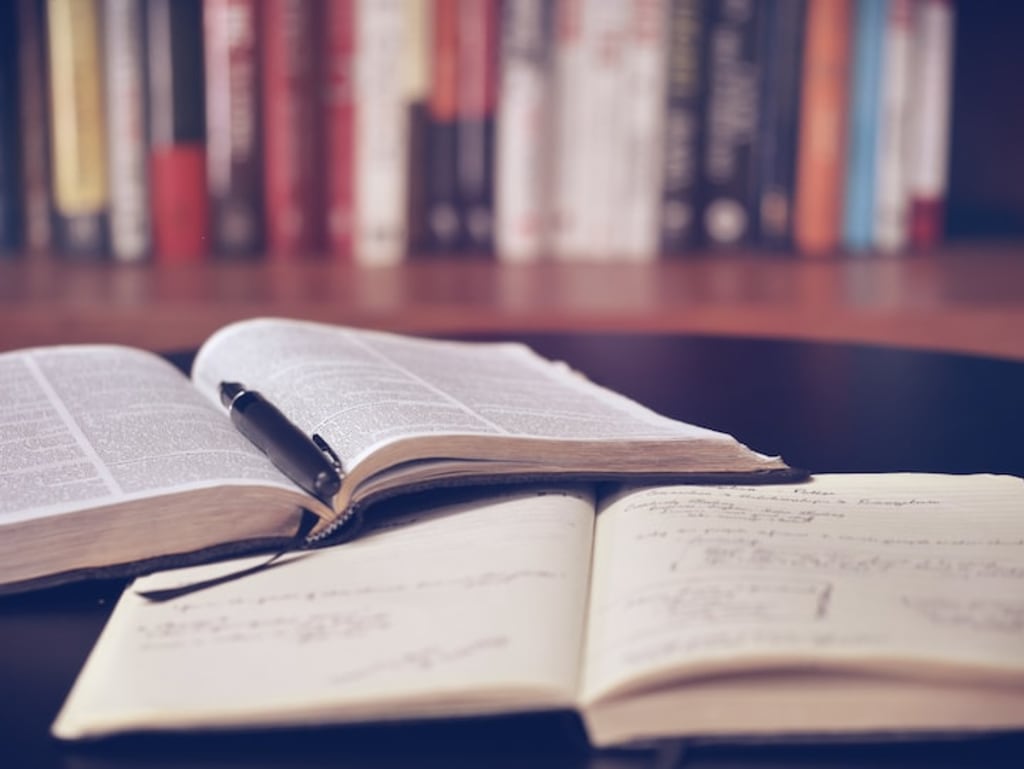 Reading can be a way to unwind as well as a way to improve your sleep, attention span, and general knowledge.
A excellent book can extend your intellect, increase your vocabulary, and increase your knowledge. However, did you know that reading can also improve your mental acuity?
According to nutritional psychiatrist Dr. Uma Naidoo, reading has many benefits for your mental health. You can utilise leisure reading to relax and get away from the stress of daily life.
Reading was found to be more successful than activities like drinking tea or listening to music at reducing participants' stress levels by nearly 70%, according to a 2009 study by Mindlab International at the University of Sussex. Another study that was written up in the Journal of Teaching and Learning claimed that a 30-minute reading session might relieve stress just as much as a 30-minute yoga practise.
Here are some other mental health benefits of reading, according to the expert.
- It lessens tension, and reading is linked to sharper concentration.
- Additionally, it improves cognitive function.
- After reading, your sleep will be of higher quality.
- Reading is related to the growth of empathy.
1. Reading Can Aid with Stress Management
These benefits can be used to manage stress in general, in addition to managing stress while you're coping with a mental health illness.
Doctor Alice Williams of New Mexico says that reading can help lower stress levels and provide much-needed reprieve from the challenges of daily life. " When you're immersed in a good book, your body begins to unwind and your breathing slows down. Blood pressure and pulse rate may decrease as a result, which may enhance overall feelings of wellbeing.
Holly Schiff, PsyD, a trained clinical psychologist at Jewish Family Services of Greenwich in Connecticut, likewise emphasises the benefits of reading over other leisure pursuits you might pick when you're anxious.
2. Books Help Young Readers Develop Comprehension and Vocabulary
Book reading is a good habit because it can assist boost understanding and vocabulary, regardless of whether you're reading to a baby or toddler or if an older child has started reading on their own. This not only aids in the steady development of reading abilities explicitly, but young readers may also make use of such abilities in daily life.
According to Dr. Williams, "the more words you are exposed to, the more likely it is that you will learn them and be able to apply them in your own speech and writing." "This is especially advantageous for kids, who are quickly picking up linguistic abilities. Additionally, reading aloud to kids and their parents fosters relationships and connections between them.
3. Reading Promotes Self-Identity in Teenagers
Adolescence's identity development is a crucial aspect. While research indicates that a mix of life events, age, and intimate connections affect self-identity, reading may also have an impact.
According to Schiff, reading not only improves academic performance, social interaction, and personal growth but also gives teenagers and young adults insight into growing up and becoming adults. "At this moment, it is vital to consider one's self-identity. They gain understanding of mature friendships, relationships, values, and cultural identity through reading fiction. When examining the change from being a child to an adult, these are all significant.
Additionally, research emphasises the significance of adolescent self-identity formation, and there is evidence that suggests that this age group may benefit cognitively from brain changes at this time.
4. Reading Can Increase Your Life Expectancy
The cognitive benefits of reading books may even help you live longer, in addition to regular exercise and a balanced diet, as measures to increase longevity. In a related study, those who read books on average lived longer than people who don't read books by 23 months.
There's little doubt that reading books doesn't substitute other healthy habits. But when you take into account the overall advantages covered on this list, such as the advantages to your cognitive, social, and mental health, it's easy to see how reading might make your life longer and more satisfying.
How to Get Started with a New Reading Habit
The reading to babies and young children as frequently and as soon as you can for the greatest benefits. However, they also point out that even a small daily commitment can be beneficial.
Schiff suggests the following methods to develop a new reading lifestyle or to get back into the habit of reading:
-Pick an interest-based subject to help you stick with the habit.
-Choose another book if you no longer want to read the one you are now reading since forcing yourself to do so will make reading become a chore.
-Short fiction should be your starting point before moving on to longer fiction novels.
Reader insights
Be the first to share your insights about this piece.
Add your insights