Lash Lift Course
Lash List training Course in Brighton | BC Beauty Training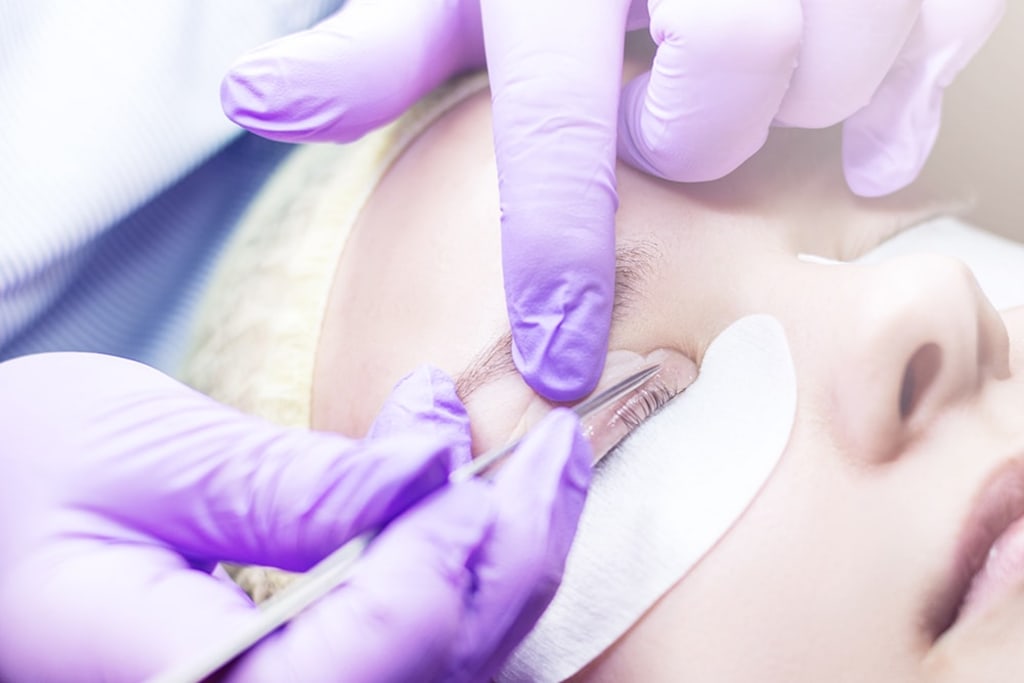 Lash Lift Course
Our Lash Lift Course teaches you the skills to competently offer your clients effective lash lifts, working from home or mobile. These treatments dramatically enhance the eye and reduce the need for daily make-up application. The lift will give the appearance of longer, thicker, darker lashes with long-lasting results. You are making this service an extremely popular addition to your portfolio.
Students will need to provide a model for this course. Your model will need to be patch tested before treatment. Please see our frequently asked questions for more information.
BC Beauty Training will provide all products and equipment for the course; you are not required to purchase any kit before completing this course.
Kits are available for sale:
Lash Lift Basics Kit By Lash Base.- £50
Includes - Lift, Fix and Enrich Solutions (3 sachets of each ), Shields (4 x S, 4 x M, 2 x L), Adhesive, Lifted Cleanser Pads, Y Tool (3 Tools), Eye Pads (5 pairs), Lift Dish x 5, Black Applicator Wands x 10
Please let us know at the time of booking if you require a kit to take home with you on the day.
Course Content
Hygiene and Safety
Professional Code of Ethics
Safe Working Practices and Legislation
Anatomy & Physiology
Equipment and products
Contra-Indications
Contra Actions
Client Consultation
Breakdown of the procedure
Aftercare
Practical Session
Course Overview
Here at BC Beauty Training, we specialize in one-to-one training, enabling us to give you our full attention and allowing you to take the course at your pace. We do offer courses to more than one student at a time. If you would like to take a course with a colleague or friend, you would both qualify for a discount of 10% off your course price. We like to keep our groups small so as not to dilute the quality of our training. Groups can be up to 4 at one time. If groups are more prominent, we will have two trainers onsite.
We ask that students arrive on time for their course for a prompt start. We start our session with the treatment theory and discuss the course manual you are sending at the time of booking. The remaining time of the course will be spent carrying out the practical aspect of the course and learning the treatment hands-on with demonstrations and your trainer guiding you through.
Some home study is to be completed before your practical session; this is sent out to you when you book your course.
Course Benefits
Lash lifting treatments create natural-looking eyelash enhancement without the need for mascara or lash extensions. This is a low-maintenance treatment for your client, with amazing, long-lasting results.
The process gently uplifts and straightens the lashes, creating a more enhanced lash line, defining the eye, and giving a more prominent look. Eyelash tinting is included within this treatment to add more definition, color, and depth to the lashes. This is especially popular for those with fairer coloring and enhances the look of the lift much more.
The results of this service last approximately 6-8 weeks, and once your client has tried these treatments, they will return regularly to maintain the look that they will love!. Lash lifting is a profitable service and will provide you with a steady source of income from returning clients.
Course Entry Requirements
There are no course entry requirements for the lash lift course.
Qualification Received
Upon completion of this course, you will receive an accredited diploma qualification.
We are accredited by ABT and The Guild of Beauty Therapists; this enables you to gain insurance qualified to offer your treatments to the public.
How To Book
Call on 01273 502227 or email [email protected]
Please choose your date and time and discuss your needs with us. We will then book you in. We will send you a confirmation email with all the details required.
At the time of the booking, you will need a deposit for this course. The rest can be paid on the day of the training. Deposits are non-refundable and non-transferable. Payment can be made by debit/credit card or Bank Transfer.
About the Creator
BC Beauty Training is a professional training school we specialise in offering one to one training, on all of our beauty courses.
https://bcbeautytraining.co.uk
Reader insights
Be the first to share your insights about this piece.
Add your insights