Journey Into High School: Grade 8
The Beginning of a New Chapter in High School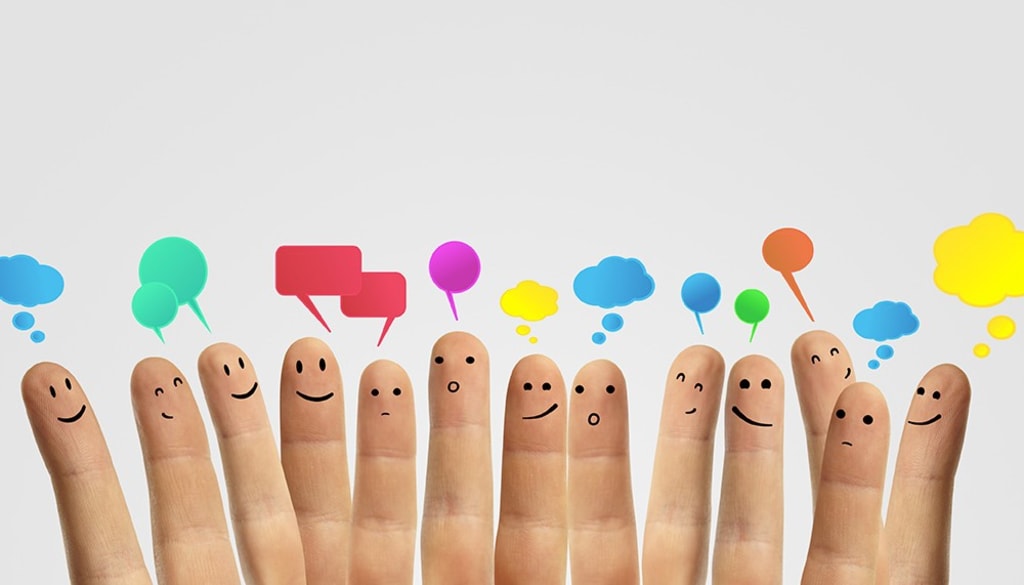 High School. What are the first words that come to mind? Scary? Frightening? Zealous? Well, those were the first few words that came to mind when thinking about high school. Here's why.
In elementary I was that one child who was shy, timid, and rather quiet, never into engaging in conversations, raising my hands to questions or communicating in general. It was undeniable I was silent. In addition, my teacher notified my guardians on report cards. I was the odd sheep out in a large flock.
My classmates had many talents: swimming, dancing, singing, piano, you name it. A variety of skills throughout the class. And me. With barely any flair, there stood me, sitting in a corner, hood draped on my head, legs criss-crossed, reading good ol' Charlotte's Web. The Outsider. The thought of me being "not good enough" threw me off, leading into a great deal of pain called depression.
Ok, maybe I exaggerated a tad bit, but you get the idea.
Moving into high school I realized things would have to change in order to make friends and build close relationships. To make situations worse, almost all my peers applied to a high school in Richmond. Meanwhile I applied to a school in Vancouver, Magee. I lived in Vancouver and commuting to a school in Richmond would be inconvenient. This meant most of my friends would take part in a secondary school without me.
The feeling of my allies leaving me was difficult to intake at first, a lost family abandoning me to another land across the world, never to see again. Pressure and stress built up on my back, urging me to be more social. Communication skill was something I clearly lacked. There was no chance I'd be able to talk to different individuals without panicking. Was this an opportunity to make your friends? If so, how would I be able to fulfill such a difficult task?
June 27, 2017
Finally it was time to leave elementary. So long to my former partners, allies, friends, and teachers. It was time to pack my bags and walk the opposite path of my peers. I was alone now. Who would I talk to? Who could I vent to? Most importantly, who will I play Super Smash Bros. at 2 AM with? Thanks, Jumpei. The thought was unimaginably harsh. But life has several obstacles that can lead to a positive results, always changing.
Summer 2017
Realizing all of the unfortunate situations bound to occur, I had to mentally, physically, and socially prepare myself for ultimate doom. Summer school was a huge benefit in communication because it allowed me to meet others with diverse personalities, similar to school. I've got to say, I did pretty dang good.
Summer school was required in my household, not because I struggled in a certain area, but to avoid playing hardcore video games 24/7. Therefore, I lost many hours of playing intense races of Mario Kart Wii.
Along with summer school, there were many occurrences where my friends would invite me to events. This was also a benefit to my social game. With an above standard social ability and a friendly personality, a combination of both could make a likable guy. The light shined a bit brighter.
A Few Days Before the Start of School
It was nearly time, the moment I had been anticipating, but dreading. Time to release myself from the socially awkward bubble into a more open, embracing person. The misery had to be washed away. For years, I had the wrong mindset. This was a crucial opportunity to change that. But will I be able to succeed?
First Day of High School
The school was massive. The building was draped with scaffolding. Construction was in process as workers began reassembling planks of wood to the roof.
I walked towards the school. A smooth pavement I must say. The trees swayed softly as I hopped up the concrete stairs leading to the main entrance.
The atrium was gigantic. Hundreds of students stood inside.
Sweating my ass off (sorry for inappropriate language), my heart pounded fiercely, the hands and forehead began to tremble, and meanwhile my anxiety began to rise gradually.
Observing the "community" around me, some, like I, stood awkwardly, trying to look casual. Handsome boys sat with the cute girls, similar to your regular high school movie scenes. Hopefully, I'll be able to become allies with them.
Students from their original elementary school chatted about their summer holidays, eager to spread gossip and rumour they heard over the break. Meanwhile others wandered around the atrium, bewildered by the large classrooms and figures.
The bells rung as I entered my first class of French. I sat at desk nearby a window, overlooking the atrium below. Before class began, one student, Michael, shared his emotions involving this classroom. However, I wasn't listening. I was concentrating on organizing my binders and pencil cases, preparing for class.
Once settled, he continued talking. I shared my input to his questions and statements confidently, realizing I could build on conversations quite easily. The words flowed perfectly, like a calm stream of words exiting from the lake down the waterfall peacefully. Maybe this wouldn't be as difficult as I thought.
Days After Beginning High School
Slowly but surely, I was making progress in making connections with my peers. Group projects were a major opportunity for me to express my opinions and input, an area where I struggled heavily in.
Social media, as in Instagram, was also essential for communication. Without face to face contact, I felt more free to be my "new" self. I recognized most Magee students enjoyed comedy. Whether it be memes, puns, or the infamous knock-knock joke, it is an easy way to share laughter and joy amongst your peers. This gained me a few companions as my puns and jokes flooded the room with giggles and wild cackles.
Mid-School Year
During the mid-school year, I found myself in a position I never believed I'd be in. With plenty of friends, I had a place to sit in at lunch, was invited in group projects, and was politely welcomed by teachers. Once or twice a month I'd be asked to join a party or gathering by friends, making me feel comfortable with the people I was around.
In conclusion, taking big risks and stepping out of your comfort zone can result in a massive shift in your personality and lifestyle.
Beginning high school, I was timid, quiet, and shy. I worried about many things and was self-conscious of how others would judge me. However, I morphed. Changing into a social butterfly, I was able to assemble likable characteristics about myself, along with my politeness and friendliness.
Throughout the school year, laughter, smiles, and cheers were shared. Classes would be dreadful without the diversity of many amazing people. It was a blast! From Halloween to the Spring Carnival, I have cherished all the fun and unforgettable memories.
I am SUPER appreciative of all the friends I have, and I can't wait for the next chapter ahead.
METAMORPHISIS