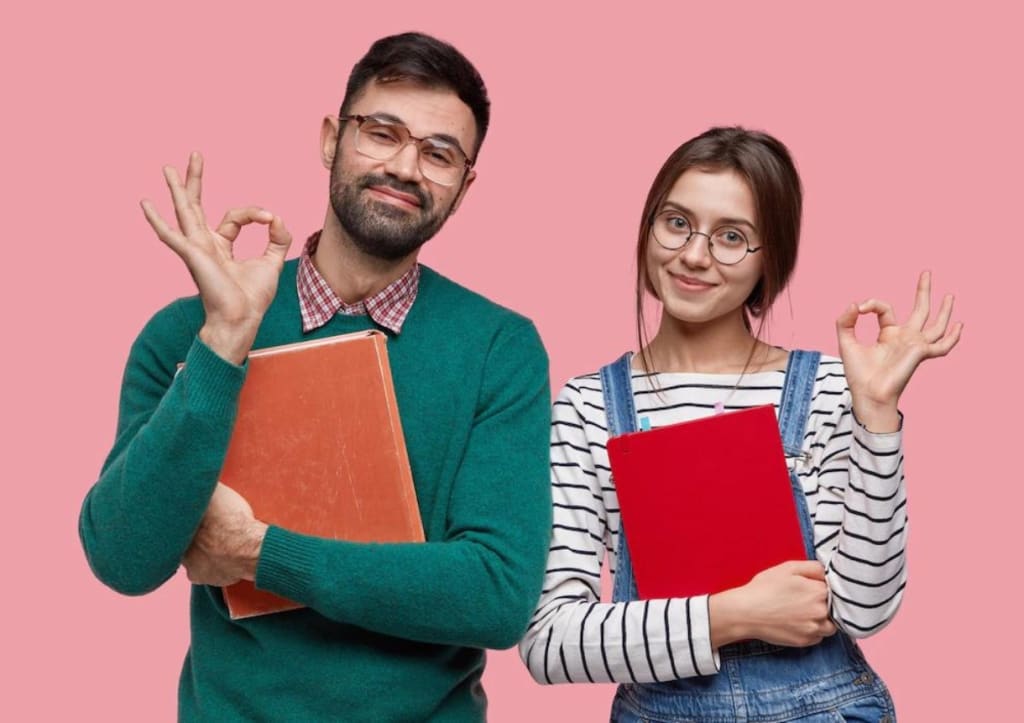 Graduation can seem far away when you're just getting started with your business school track UK visa application. However, if you're an international student enrolling in business school in the UK, you're probably planning on staying in the country after graduation.
Traditionally, your ticket to working as an overseas graduate after business school was a post-study work visa (PSW Visa), contingent on being sponsored by your company. However, the UK government will establish the UK Graduate Route in July 2021.
The New 'Graduate' Route for UK Post-Study Work Visa
The (PSWV) Post Study Work Visa is a temporary india visa uk that permits overseas students to live, study, and work in any chosen post or career path after completing their school. This UK Post Study UK work visa route is open to everyone, including Indian students with immigration status in the UK.
The Graduate Route is available to all students studying at a UK Higher Education Provider-approved institution. This measure is being taken in response to the UK's determination to retain the brightest students from around the world and to aid them in finding employment opportunities in the country.
With this statement, new fast-track Visa pathways are being established to retain science academics who are remaining in the country to do research. As a result, the removal restriction for students pursuing a Ph.D. degree has been transferred to the Skilled Worker Visa Route.
This decision by the UK government to change the UK skilled worker visa up is taken to assist the UK in emerging as a famous centre in the field of science and technology, which can only be accomplished by promoting STEM courses (Science, Technology, Engineering, and Mathematics).
According to the Government of the United Kingdom website, roughly half of the students of Indian origin who have come to the UK in the last 10 years, or approximately 1, 30,000 since 2008/09, have selected a STEM study.
Considering recent statistics, the number of students entering from India has increased dramatically during the last three years, hitting a high of 22,000 in June 2019. This was a massive 42% rise over the previous year's forecasts and a roughly 100% increase over the last three years.
Is Post-Study Work Open In The UK, And What Does It Allow?
The UK Post-study Work visas (PSW) have been closed to new applicants from outside the European Economic Area (EEA) since 2012.
However, the new visa categories are open for applications from non-EEA students who have been studying in the UK and wish to stay on to work.
The new visa categories are:
• The Tier 5 (Youth Mobility Scheme) visa
• The Tier 2 (General) visa
All international students studying in the UK for a graduate or master's degree will be granted two years of work experience in the UK under the Graduate route. Students who complete their PhD by the summer of 2021 might be able to work as well as stay in the UK for three years.
The Benefits of a Post-Study Work Visa for International Students:
1. Allow To Practice for ELearning In The Workplace
PSW will provide students with a new avenue for applying their academic education in the industry and the ability to translate theoretical information into practical knowledge tasks.
2. Opportunity to Establish Your Own Business in the United Kingdom
Students with a PSW visa will be able to work for themselves. Students in the UK can launch their enterprises and hone their entrepreneurial talents.
3. Possibility of Gaining Job Experience
The PSW visa route will allow students to work full-time in any company, at any level, in the UK. It is an excellent opportunity to obtain job experience from organizations based in the United Kingdom. This could be a big revolutionary point in the student's professional profile, allowing them to enter the UK employment market and convert to another skilled UK work permit visa.
4. Full-Time Employment Rights
The PSW UK work visa for Indians will allow qualifying students to look and work for work at any level for two/three years after finishing their degrees. The student can make money and benefit from a profitable higher education return on investment.
5. Excellent Opportunity to Network with Potential Employers
Both students who focus on their goals and are ambitious can take advantage of this opportunity to interact with possible employers based on their career goals. Qualified candidates may find themselves in top positions at international companies.
6. Networking Opportunities with Professionals
During the work term, ambitious students can use the platform to expand their network, connect with professionals in their chosen industries, and improve their opportunities for future benefits.
7. Employers May Be Able To Offer Tier 2 Work Visas
When working on a PSW visa, the employer may offer a Tier 2 UK skilled worker visa if they have sponsorship rights. Graduates will also be able to apply for tier 2 visa UK or other skilled job visas at other companies in the UK.
8. Possibility of Gaining Transferable Skills
UK graduates will be able to work in their preferred industries or sectors, gaining transferable abilities such as effective communication, analytical skills, teamwork, leadership, decision-making, organization and planning, self-awareness, and other soft skills required to thrive in a profession.
9. The Ability to Return to a Student Visa Or Another Type
Graduates will be able to convert back to a student visa after their PSW visa, or they will be able to switch to other UK visa types if they meet the eligibility criteria from within the UK.
10. Excellent Takeaway for the Country (Home)
The degree and work experience of the UK will be valuable takeaways for students who return to their home country. This is the place where employers will benefit from graduates' world-class knowledge and abilities, influencing advantages for them and the Government.
As a result, the Graduate Immigration route's Post Study Work (PSW) work visa will open numerous doors for overseas students to the UK, a top higher education destination and prosperous commercial centre of the world. The UK government welcomes international students to take advantage of this Graduate path.
Reader insights
Be the first to share your insights about this piece.
Add your insights