Internship Opportunities For Degree Holders
The following graduate internship program are for degree and post degree students. Similarly, some offer virtual opportunities.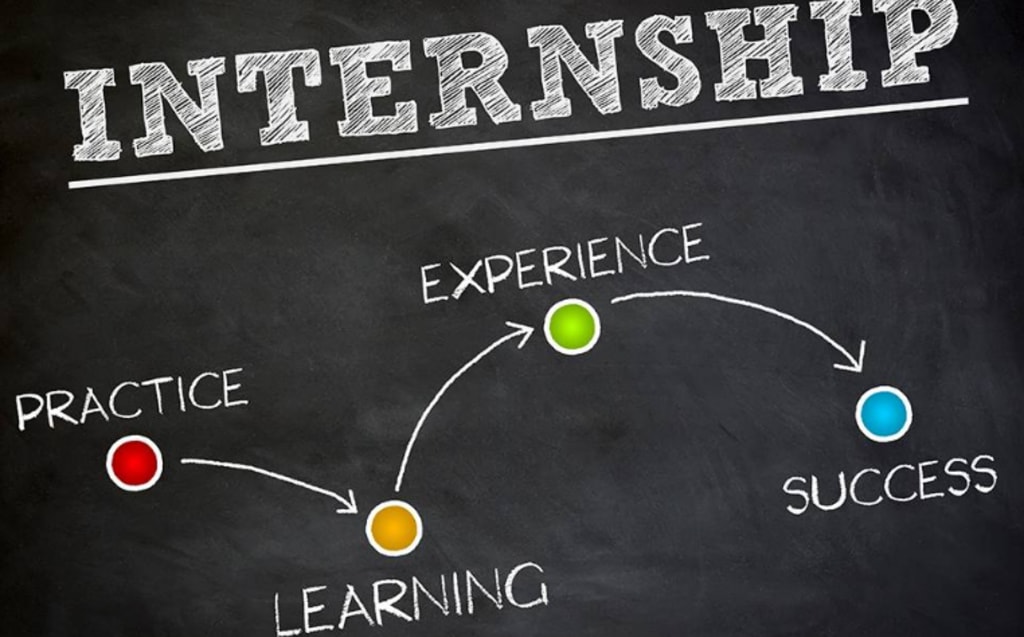 Graduate internship
People keep asking, which graduate internship Opportunity can every student register for to gain more experience? Do you face challenges identifying one of the best student training programs? Do you have good grades and want to work in a corporate environment where you can learn from industry veterans?
Note that most of these programs are paid as some are virtual, which means location is not a deterrent to registration. Similarly, the screening process might be rigorous, so prospective candidates must have good grades and defend their certificate to scale through the selection procedure.
Among thousands of global graduate internship opportunities, the below ranks among the best for degree holders;
Infosys InStep Internship Program
Infosys program provides global digital and consulting services. They rank among the best graduate opportunities because learners get the privilege to work with top-class technological gadgets and software.
Past interns' reviews show they are exceptional among their local and abroad peers after getting impactful experience with great compensation. Simply check their website for application procedures.
Note that it is a full-time program as the system only selects academically outstanding students while the minimum CGPA is 3.00. Similarly, Infosys global internship program offers opportunities for Master's and Ph.D. students worldwide. In 2019 and 2020, it ranks among the best graduate program to gain explicit work experience.
Their areas of concentration include; Statistics, Cyber Security, Data Privacy, Open Source, Mobile Application Development, NLP, Machine Learning, Big Data, Artificial Intelligence, etc. Students seeking business project expertise can work in industry analysis, market entry, communication & service, life sciences, retail & consumer goods, and case development.
Every intern gets a project mentor that serves as a guide as the assigned leaders are unit heads within the organization. The effect of Covid19 forces more than 60% of their employees to work from home. However, it doesn't deter the provision of quality service and attains expected goals.
Are you in need of an environment where you can work with the best minds in the world? The accolade internship program provides the environment for young learners to explore and take advantage of the latest technology to attain their desired potential.
The idea behind the program is to create a work and fun environment, so it occurs during summer. It is an enjoyable program for everyone as students learn strong professional development etiquette, among other prerequisites.
South Africa has one of the best cities with wildlife, people, food, and culture. Aside from the numerous environmental advantages, you can find one of the best learner internship programs in the region.
You can get the best reviews about companies that offer better services in aspects of business, law, medicine, etc. through the VACorps program. Their expertise has the single purpose of committing their energy to helping participants gain personal and professional knowledge in Cape Town city.
Similarly, another advantage is, that you don't have to worry about travel expenses if you don't reside within the country as they offer virtual opportunities. Although the screening process might be strict, if you can meet the required standard, there is a privilege to learn from the best minds on the continent.
During the selection process, preference might be given to the resident participants. However, candidate selection depends on professional aspiration, academics, and learner's intellectuals.
Customizable remote internship
Gain experience from experts across Europe, Africa, and Asia with a Customizable remote internship. The program duration is within 2-24 weeks as they offer to coach students in fields like finance, ecology, biology, accounting, engineering, and animal science, among others.
Interestingly, you don't have to leave your location to start your career with international experience. The opportunities are for young professionals, graduates, and under-graduates with parent companies in Italy, Japan, Tanzania, Spain, New Zealand, etc.
Similarly, unlike other programs, interns can always schedule their preferred time to gain cross-cultural experience beneficial to their career. Simply click here for details about the application and other information.
Capital one technology internship
Enroll for 10- weeks of graduate engineering internship with the Capital One Technology program. This company offers one of the best opportunities for individuals that seek innovation, resources, and finance in the tech industry.
They have the best technology and AI to transform algorithms and data into software applications that aid customers' financial clarity. If you can qualify for their screening process, simply apply for the program.
They often select candidates with experience in open-source software, mobile applications, Java back end, customer-facing web, etc. Similarly, the summer internship program is in New York, Boston, Chicago, Wilmington, McLean, Plano, and Richmond.
Conclusion
Despite the covid-19 effect, countries are considering opening their borders to tourists and immigrants. However, you can save costs and stress by registering for any preferred virtual internship program. In addition, consider going through the opportunity application process and possible resident's country before any commitment.
If you have any questions/recommendations about internship opportunities for learners, don't hesitate to drop a comment below.
Reader insights
Be the first to share your insights about this piece.
Add your insights