Important things to know about NAATI CCL Exam
NAATI CCL Test helps you grab five bonus points for Australia PR. Know all the details and join Online Hindi, Punjabi, and Tamil coaching for the CCL test.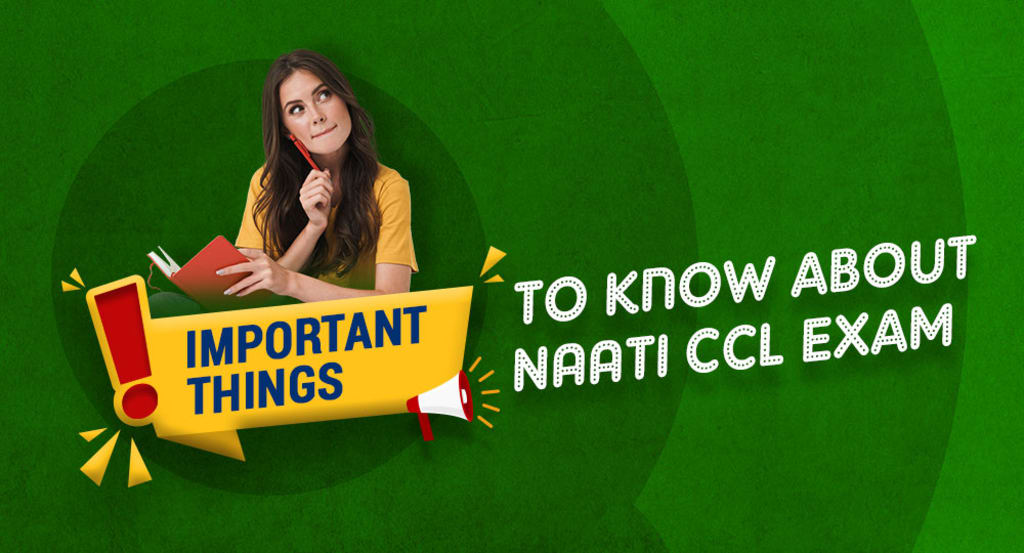 What is NAATI CCL?
Just to recall what NAATI CCL is, the Credentialed Community Language test is conducted by the NAATI organization to provide the benefit of achieving 5 bonus points to aspirants wanting permanent residency in Australia. Thousands of people requesting point-based migration have utilized the benefit of this test provided by NAATI to fulfill the deficiency of a few points in getting PR.
Since it is organized by NAATI, People often assume it is to become professional translators or interpreters. However, the exam tests taker's language abilities at a community level to ensure the person is well able to effectively communicate throughout their residency without any barrier and it does NOT make one eligible to become a translator or interpreter.
Why choose the NAATI CCL Test to get points?
There are certain ways to boost up points but not many of them are easy to achieve, cost-effective, or suit your eligibility to apply. On the other hand, CCL Exam is comparatively very easy to pass, Less costly. All you need is a good hold on your chosen language or LOTE (Language other than English) and its Vocab, and you are ready to grab 5 points.
The test has gained popularity in the last few years and many consultants in the immigration industry have introduced courses and training for preparation so it is quite easy for you to get information, prepare and pass the exams.
Registration & Exam process
Register yourself for the test in no more than 3 steps:
1. Create a profile on myNAATI and register your details.
2. Submit your application and wait for an Email notification about the application result
(Application processing usually takes upto 7 business days)
3. Select test date and location, make payment.
Test confirmation will be received on registered email. The entire exam process and do's don'ts at the exam center are well explained.
Reschedule, cancellations & results
You can reschedule the online test upto 14 days and the in-person exam upto 35 days before the exam date.
Rescheduling cannot be done within 7 days for either mode of exam.
A 75% refund will be provided for the cancellation of the online test more than a week from the test date and the in-person test more than 35 days from the test date.
The result is issued between 8-10 weeks from the date of the exam.
What all languages are available for the NAATI CCL test?
There is around 40+ languages option you can choose the LOTE from, based on your proficiency and preferences. NAATI website clearly explains language-specific information and general policies to be followed and taken care of while preparing or appearing for the test. The most popular languages among Indian aspirants are Hindi and Punjabi, although Tamil and Telugu are also heading their ways towards gaining popularity.
Why choose CCL Tutorials?
CCL Tutorials aim to deliver the best coaching that helps applicants ace the test with an excellent score. The well-experienced tutors have helped hundreds of students get 5 bonus points and eliminate study or process-related struggles. It's a combination of the right consultation and effective coaching that brings excellence and client satisfaction.
With specially designed courses like Online coaching Hindi, Online coaching Punjabi, Online coaching Tamil, CCL Tutorials coach applicants to clear the test. You can avail interactive online classes, practice tests, access to telegram group, vocab bank, study materials, CCL Tutorials mobile app, etc, and make it easy to get 5 points for Australia PR.
Conclusion
With all this information you are all set to take up the Coaching and clear the NAATI CCL Exam.