'I Live with Strangers'
The Big Uni Fear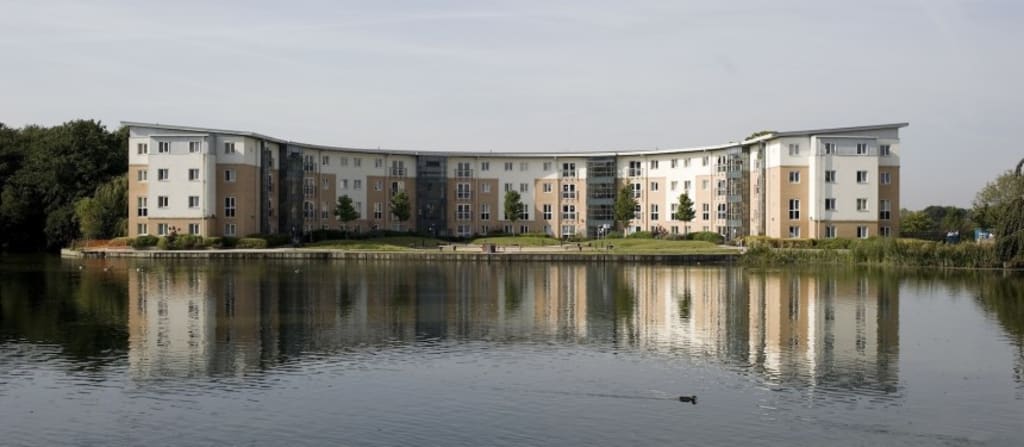 Oh.
My.
God.
Living with strangers.
Sounds like an absolute nightmare, doesn't it? Your whole life you've lived with your family; people who you're completely comfortable with. You've been hiding under the protective wing of your parents, and now it's time to fly the nest and start up a new life, in a new home, with a bunch of people you've never even met.
Before I started uni, I was sitting in a restaurant with my former boyfriend, enjoying the beautiful summer evening by the sea and the conversation we were having. September was only a few weeks away, which meant that my first year of university was only a few weeks away. The air was electric with excitement and fresh with the scent of a new start.
Then it hit me.
I was terrified.
I had to live with a bunch of people I'd never met! And these people were TEENAGERS. Without a doubt the most terrifying age group of human beings on the planet. Full of raging hormones and an unstoppable need to be as wild and rebellious as possible before the weight of adulthood brings them back down to earth. I was hit with a million questions.
Am I interesting? Am I fun? Am I even brave enough to live beyond the protective bubble of my mother and father? What on Earth was I going to do without them? I like my bedroom! I like my kitchen! I like my shower! I DON'T WANT ANYTHING TO CHANGE!
I know, I know, I know. I'm not really helping here, am I? I'm filling you with even more dread than you're already feeling for your imminent uni transition. I'm making university look like a prison sentence more than an open door. I'm worrying you. Or, if you've already done the uni thing, you're mocking me for being so ridiculously overdramatic. The latter group of people are right. I'm undoubtedly being ridiculously over dramatic.
Sure, student accommodation is in no way glamorous. You can pay extra for the "nicer" private flats, but it's still essentially the most basic things could get in terms of living. You won't have beautiful oak furniture, or a flatscreen TV in every room, or three fridges that can give each person two or three shelves of space. You will be living in something akin to a box.
My Own Personal Box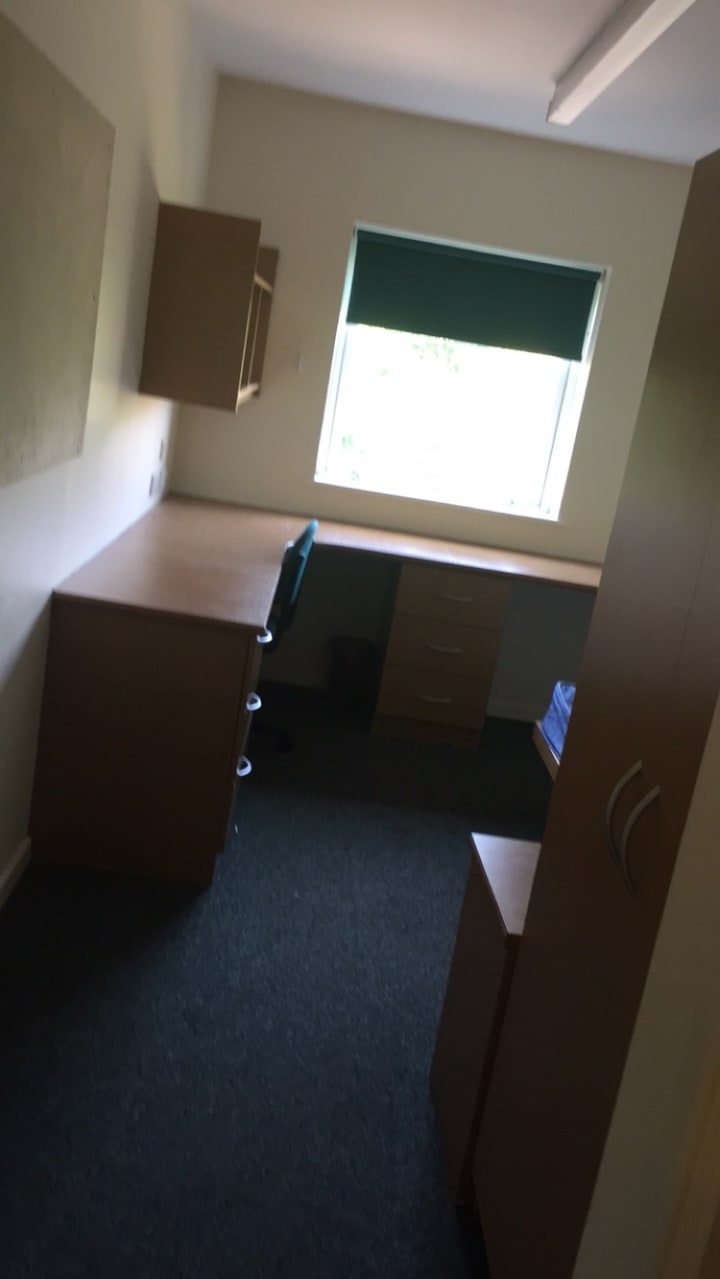 And this was one of the more expensive student accommodations in my university. Snot green carpet, pale cream walls, and an ever so generous grey pin board for you to place drunk pictures of yourself on. And, believe it or not, people used to call our block of flats the "hotel" of student accommodation (mostly because we had some nice sofas in the kitchen). It's not luxurious and spacious, and it sure as hell can sometimes get on your nerves, especially when you compare it to the kind of space you have at home. I could barely move my arms in my shower and I almost fell off my tiny bed at least once a week. It's irritating, to say the least.
But, you know what? It's fantastic living alone. Fantastic. I soon realised that I could eat a mound of pesto pasta without the criticism of my mother. I could walk around barefoot without her telling me the floor was too dirty for that. I could sit in the lounge with my friends till the early hours of the morning drinking ciders and playing Never Have I Ever without being told to quiet down. It was liberating! My life was truly my own. And I could actually truly focus on finding out who I really was. There was no longer anything holding me back. No rules or limitations. I was free!
I also made fantastic friends with my flatmates. Living with people 24/7 exposes them to your vulnerable side, and you see theirs too. You see each other in your bath towels, in your scrunched up sequin dress at 11 AM after a messy night out, and in an old hoodie and leggings at 8 AM wishing you'd never taken a degree with 9 AM classes. You have the deepest conversations about past loves, past hates, and the things you think about the most. You learn that they're not scary teens. They're just people. They're just like you.
Sure, some people are difficult, and some people are so incredibly shy that it takes about four months to get a bit of small talk out of them. But you have to remember that most of us are just trying to make friends. Living with people your age is an incredibly eye opening experience. You end up in the most hilarious and ridiculous situations. I remember standing outside in the freezing cold in my pyjamas eating chocolate fudge cake at midnight. I remember sitting on the hallway floor drunk crying to my friends because I'd dropped my phone down the toilet. I remember waking up in the morning to find that someone from the flat above had thrown up all over our lounge window, and just leaving it there for months to come, because none of us was touching that.
You see, living with your parents is great. They take care of you and ensure you're always fed, or always with clean underwear, or always somewhat healthy. But living with people who are just as confused and clueless as you are makes you so much stronger. You look to each other for advice, for comfort, and for friendship. You understand that you're all just young people trying to find your own way in the world, and you're more than happy to help each other in working all that out. Beyond anything, you all come to realise that every single one of you will be okay. You may get homesick, you may grow to resent your snot green carpets in your box of a bedroom, but whenever you visit home, you'll miss it. And I can promise you that.
So, when you start feeling that churn of terror in your stomach when your big move is coming up, just remember what I've said today. You will not regret this change, and it will strengthen and enhance you in ways that you never thought it could. Be excited! Things are about to get so much better.
college
About the author
English Literature student trying to act like an English literature student.
20 and sort of loving it.
Hey all!
Reader insights
Be the first to share your insights about this piece.
Add your insights