I Am Not Ready to Graduate
It has been a long four years, but is it really coming to a close?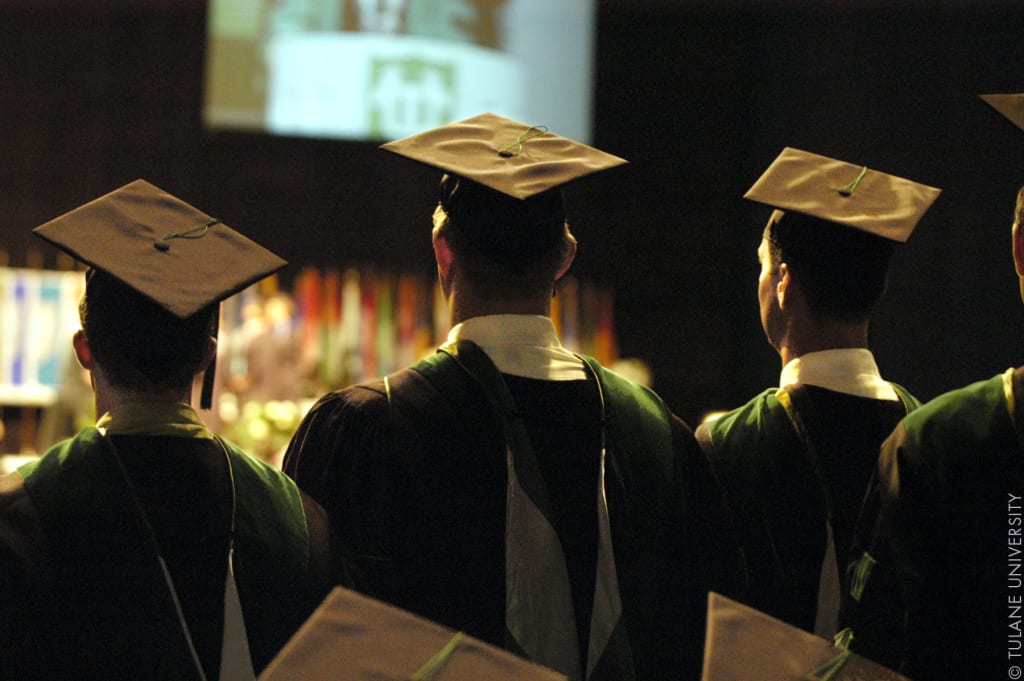 I have always been a good student. I excelled in the classes I enjoyed, and I tried my best in the classes that didn't necessarily click (I have avoided science courses like it was the devil). I was also always extremely involved and would want to put my hand in everything. I loved the idea of being a part of something, and now it is coming to an end.
Next week, I will be starting my last semester as an undergraduate student. I took this winter break to do the things that I love to do. I painted, read, and and did some writing on the side. I knew that there were parts of me that knew I wanted to try something different. I started going to the gym, took more caution to what food I was putting into my mouth, and even started learning how to play the ukulele. That being said, this has been quite the break for my personal development which is a great thing to do. I love getting to learn myself better. Being bottled down in academics and extracurriculars for months on end gets exhausting, so I use this time to find myself.
I go back each semester stronger than the last. I give myself a solid starting point with a fresh mind and a clean drive. I know I will eventually develop procrastination, but I try to keep on track for as long as I can. I get to see my friends again and make long lasting memories with them. I have nonsensical moments in my suite with my roommate, and we just find ourselves watching Netflix or playing video games.
It is easy to say that college has made me a better me. I have thrived over these past semesters and learned so much about myself through the different highs and hardships that I have faced. I am a new version of myself. I know I am going to continue growing.
But why is it coming to an end in a couple of months?
A couple of us have been talking about going to graduate school and stated where are hearts lie towards a career. For about half of us, graduate school is a requirement to get into our dream careers, and I am one of them. The rest of our group just needs to get right into their field and find jobs that are going to set them up for life. They are going into the real world right away. I know I'm not ready.
I know I'm not even ready to say goodbye to college.
My friends have already started applying to graduate school. They have been talking about what they have written about in their essays, all of the schools they still need to apply to, what their back-up plans are if the don't get into their dream school, and what their back-up plans are if they don't get into graduate school at all. I, sitting on my laptop writing this article, haven't completely started.
I did some research for it, as I had to for one of my assignments last semester. I got to see what the program entails at each of the institutions. I looked at their assistantships and the amount of tuition they would pay for. I even asked some professors and staff for letters of recommendation, two of which are already completed.
I can't help but feel like we are missing what is right in front of us: the now. Yes, I understand how important the application process is, and how we need to do this, that, and the other thing. It just feels like our fun times are coming to an end, just like college is as well. We are going to get swamped with applications for schools or for jobs.
Aren't we going to forget about one another?
I don't know if it is just me, since I am one of the more (if not the most) social person in the group. I thrive off of social situations, but it also hurts me as I tend to be very critical of them. I overanalyze my social situations, and—truth be told—I may be doing that right now.
Am I overanalyzing this? Am I digging myself into a hole because I am nervous about the future? Do I hold this idea that I will never get to see my outstanding group of friends post-graduation?
I just want to live in the moment we have together. We have had such good times since I met them back in the spring semester of our freshman year. We clicked so well—and by that, I mean I just showed up one day to their friend group and never left. We do so much together. I love meeting up every weekend and just enjoying each other's company. I love going on random adventures. I drag through the week as academics weigh me down, and then I stand straight for the weekends.
It is weird to think that it is all coming to a halt in a couple of months. I am not entirely sure what this article was meant to be—Are you feeling it, too? Are you scared for the future? Do you want to hear my stream of consciousness?—but I know that everything comes to an end eventually, and I want to enjoy all the great things before they go.
I encourage you to take a moment and just do it as well. Enjoy those things that have close ends. Enjoy each other. Enjoy yourself.