I am an Australian and I am also a Chinese son-in-law
I am Australian
Jesse
This is the 498th real person's story we have told
My name is Jesse, I am an Australian, an English teacher,d a Chinese son-in-law.
At one time, I never thought I would leave my hometown, and a chance trip to Japan started my exploration of Eastern countries.
Unaccustomed to the politeness of the Japanese, I came to the warm and welcoming China. Little did I know that not only would I start a new business here, but I would also marry a Shanghai daughter-in-law.
Just when my career was flourishing, an epidemic brought it to a halt and left me "stranded" in Australia because of my visa.
Now, my wife and I have been separated for two years, and I only hope to return to the hot land of Shanghai sooner rather than later, so that we can talk about our long-lost memories.
I was born in Melbourne in 1985 and came to Sydney when I was one year old. I have an older brother and a twin brother.
I looked almost identical to my brother, so I was often mistaken for him and had to explain awkwardly, which became a constant source of annoyance for me.
To look different from my brother, he cut his hair short and I would grow it long. But my brother liked to imitate me, and before long, we looked the same again.
Although there were troubles, there was more happiness because we were not only close brothers but also inseparable playmates.
I didn't do homework until elementary school, and after school, I went to outdoor activities, swimming, soccer, rugby, biking, etc.
I loved sunbathing at the beach and camping in the woods. In addition to sports, I later got into playing the guitar.
My father loved music and loved to sing while playing the guitar. I was often enchanted by his charming singing voice. One day, I picked up my father's guitar and strummed it casually, and a string of pleasant notes flowed from my fingertips, which was amazing.
I told my father I wanted to learn guitar, so he started teaching me from the age of 7. With diligent practice and my father's guidance, I was soon playing beautifully.
Guitar lessons not only developed my patience, but also made me fall in love with music and rock and roll, and later, on a whim, start a band.
My father loved to take us to play games and then teach us words in the middle of the game. He would write a long word, then teach us to break it down, and whoever memorized it first would get candy at the end.
I loved candy and even more, I loved the feeling of accomplishment at the moment I got it. So I always tried very hard to memorize them and slowly learned how to break down the words, which had a profound impact on my future teaching.
This method was fully applied to my studies, so I got very good grades. During my high school years, I was fortunate to meet an English teacher who taught at a very high level and explained the boring knowledge wonderfully. Under his guidance, my grades were even far ahead.
Besides my studies, I also excelled in all aspects of my abilities. Because in Australia, schools focus on developing students' self-care, and social and acting skills,d parents also encourage their children to do more social practice.
Therefore, when I was 12 years old, I delivered newspapers to my neighbors and earned a monthly salary of 300 RMB. Although I didn't earn much, I was very proud of the fact that I earned it through my labor. Throughout my high school years, I worked after school at a supermarket, mainly helping to organize the shelves.
In 2004, I graduated from high school and instead of going to college because I was unsure of my future career direction, I went to the famous consulting firm where my brother worked.
Opportunities are always there in Australia if you want to study. Because the education system here is very flexible, anyone, at any age, can choose to work or study first, depending on their needs.
With six years of working experience and my brother's recommendation, it was easy for me to get the job.
After I joined the company, I realized that the work was very challenging. The consulting industry has a large number of clients, covering all kinds of industries. Each order requires an advanced study of industry characteristics and company situations before proposing specific solutions.
Therefore, when I first started working, I had to devote myself to learning because new problems kept appearing. Fortunately, I had my brother pass on his experience, and it took some time before I could adapt.
After I became familiar with the work, I loved music and formed a rock band with my friends. The songs were all composed by myself, but I was very bad at post-production music synthesis.
To improve the quality of the band's singing, I used my spare time to study audio engineering specifically at university.
Later the production level improved dramatically, and I also got a part-time job in a film company, mainly responsible for soundtrack editing. I cherished such practical opportunities and slowly mastered a lot of recording skills.
Soon there was an opportunity to apply what I had learned, and because of the excellent audio production, our band gradually gained some fame in the circle and was allowed to perform in an open-air concert. It was a thrill to play in front of hundreds of people.
For this concert, the members took time to rehearse together every day, carefully studying how to play and sing each section of the songs, as well as choreographing the corresponding stage movements.
The day before the show, we had a final rehearsal to rehearse possible contingencies, and then greeted tomorrow with confidence.
On the day of the show, people were instantly ignited by the rock music, waving their hands, twisting their bodies, and shouting with excitement, pushing the atmosphere to a climax again and again. The band also finished the show perfectly with the high passion of the people.
The successful performance also gave me a sense of accomplishment and I wanted to plan a second concert with confidence. When I was on vacation, my brother invited me to go on a trip to Japan, and I never thought that this trip would directly change my life.
When I first arrived in Japan, I felt that the streets were very clean and the people were very polite. What surprised me the most was that Japan's economy was so developed for such a small country and its resources were even a bit scarce.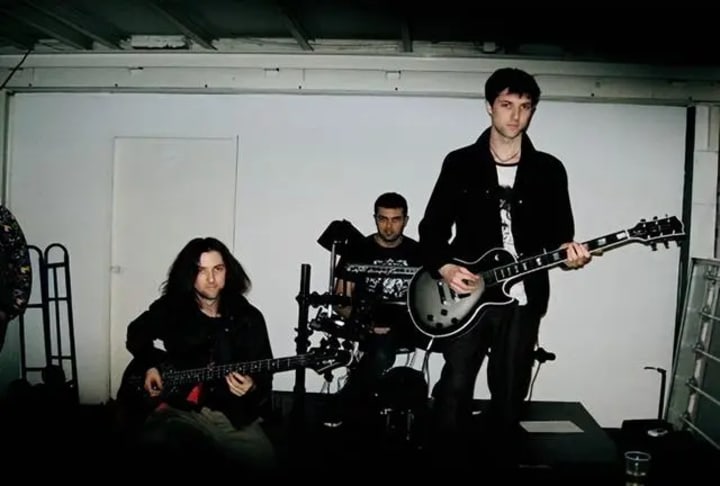 It was so incredible that I decided to live in Japan for a while to learn more about its culture.
I heard that I could apply for a work visa in Japan as a foreign teacher, so after I returned to Japan, I took special training for the International English Teaching Certificate and started to study Japanese on my own.
Six months later, I passed the qualification exam and also learned simple Japanese conversation. Although I had been promoted to department manager by then, I still wanted to see the outside world. So in 2009, I went to Japan according to the original plan.
At that time, there were not many foreigners in Japan, so I applied for a job at an off-campus training institution with my international English teaching certificate. There were many training institutions here, and they were all called "Juku". Later, when I went to Shanghai, I learned that there were also private schools in ancient China.
I started to try to teach English with my method, but in the process of teaching, I found that the students could not pronounce many sounds. This is because the number of pronunciations in Japanese is only one-eighth of that in English. So I started with basic pronunciation and began to tutor them in a targeted way.
After a few lessons, they slowly mastered the pronunciation skills and made great progress, and I gained a full sense of accomplishment.
But after living in Japan for a year, my perception changed and I just wanted to leave here as soon as possible.
Because I felt that it was never possible to integrate into the local human relationships. Japanese people are very polite, but underneath their polite faces, there is a coldness that rejects you.
In the principle of making more friends, I often asked my colleagues to have dinner together after work. I thought I would soon become friends, but I didn't expect that the next day at work, or as polite as the first meeting. I always feel that my enthusiasm is not responded to, and over time my mood will be particularly low.
But this year of teaching has made me fall in love with the profession and I am really happy to see how my teaching methods have benefited my students. So, I wanted to continue this joy in another country.
In 2010, I tried to apply for a job through the Internet, and although I did not speak Chinese at that time, I was very successful in my application.
When I first arrived in Shanghai, I was amazed by its crowded streets! Even though Tokyo is very crowded, I still think that Shanghai is the most populous city I have ever seen.
The Shanghai in front of me was very busy, with tall buildings and a fashionable atmosphere, and there were many foreign friends like me, so the audience for English learning was particularly large.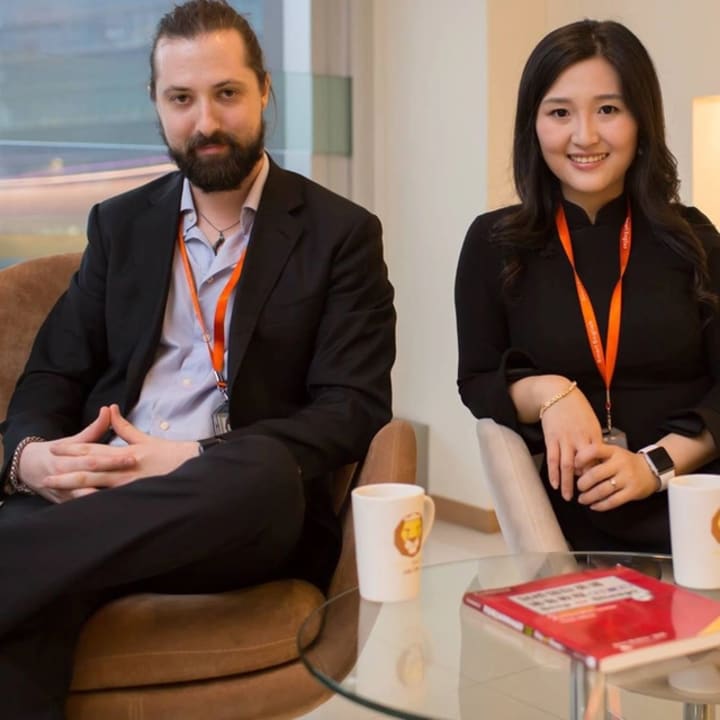 I quickly got involved in my work, but in the process of teaching, I found that Chinese students have solid grammar and a large vocabulary, but most of them organize their English sentences according to the Chinese way of thinking and language habits, resulting in "Chinese English".
To address this problem, I have developed a program that can make personalized problem analyses from oral recordings. Students are guided to find the problem and then practice with correct English thinking. A look-back function is also designed to facilitate students' repeated practice.
Training institutes were therefore a big hit, and I saw the business opportunities, so in 2013, I created my English training institute. I hope to use unique and practical teaching methods to help people who need them.
Starting a language school not only allowed me to gain a successful career, but bu also allowed me to meet the girl I love. When I was preparing for school, I needed an operator because I didn't know the local policies, and a friend recommended Judy.
The first time I met Judy was at a coffee shop, and I couldn't help but see a beautiful girl. But I am not good at Chinese and Judy speaks average English, so my friend had to act as our translator. I didn't expect that we would be able to communicate for a few hours, and the more we talked, the happier we became.
After that, I made an appointment to consult with her about the matter, and Judy very much approved of my educational viewpoint. She was also a student who had learned a lot of English but had poor oral expression. After this conversation, we decided to start a language school together.
After working together, we found that we had many common hobbies, and both liked coffee, dogs, and songs by Lee Chong Sheng.
In our free time, we discussed all aspects of life together. At work, we walked hand in hand through the difficult road of entrepreneurship.
In Ine beginning, we shared classrooms with other organizations to save money. Because of the need to implement one-on-one personalized teaching according to the stustudent'sglish level and actual needs, many students mistakenly thought that the cost was high,d not many people came to study.
It wasn't until we launched our audio-visual courses with the help of our website that a lot of positive reviews kept coming in, and eventually relied on the spread of the Internet to quickly attract a large number of students.
With the increasingly good reputation, our business grew rapidly and we soon had our own office space and a steady increase in students.
After two years of development, the business entered a stable period, and Judy and I had a relationship that was well establiwell-established and supported by both parents.
In 2015, I carefully planned a romantic proposal at our favorite KTV, and when Judy arrived, I took out the ring and said to my beloved girl, "Judy, will you marry me?" in a moving atmosphere with candlelight swaying to the song "Clearly My Heart".
At that moment, I was so nervous that my hands were sweaty, but when Judy said yes happily, the whole group relaxed. The moment I put the ring on her finger, I was so moved that I never thought I would find the love of my life in China, thousands of miles away.
The following year, we got married in Shanghai and my family came from Australia to witness the best moment of my life.
The days were sweet, we worked together on our careers and looked forward to our future together. In our spare time, we went to my parents-in-law's house together and learned how to make dumplings, and life took on the shape I was most looking forward to.
Later, when self-media became prevalent, a friend suggested I shoot English explanation videos, so in 2019, I started to try this new field.
Through the videos, I have explained a lot of grammar and summarized the usage of different words, and made a series of videos on "How native English speakers think". I didn't expect it to be a big hit and now I have 800,000 followers all over the Internet.
After the videos were released, many companies contacted me to join or collaborate with them, but I declined. I wanted to continue to be different, and I didn't want to limit my ideas because of collaboration.
Just as I was devoting myself to the creation of the video, the comments from netizens ran away with me and many people focused on my hair. I used to wear long hair to distinguish myself from my younger brother, but then I did a dirty braid style. I did not expect to become popular on the Internet with this hairstyle.
With the strong cooperation between online and offline, our business reached a peak of development and we opened another branch in Shanghai.
We were about to set up a branch in Hainan when an epidemic broke out and the school was forced to shut down. Our investors were unwilling to take the risk and chose to withdraw their investment, and our plans to move south were dashed.
Because of the epidemic, our courses were moved online, but our daily expenses were not reduced at all, and the economy became tight.
Things came in waves, and my work visa expired at this time. So in 2020, I had to return to Sydney and was scheduled to return to Shanghai three months later, but due to the epidemic, China suspended the processing of foreigners' visas, and I was forced to "stay" in Australia.
The long wait has continued until now, and I have not seen my beloved wife for two years, nor have I set foot in our warm home.
The wait was long and torturous, but as Judy used to say, "If two lovers are long, it's not just for a long time." Two years, although thousands of miles apart, our hearts are still together.
During the waiting time, I kept recording videos and set up a language school in Sydney with the same brand. This was a way to ensure financial income and continue my dream of teaching.
Originally Judy had been running the English school in Shanghai, but a recurring epidemic forced the school to close temporarily.
Although I had started my own business in Sydney, I desperately wanted to return to China and Shanghai. I just want to stay with my love and be a real Shanghai son-in-law.
I often think of the lyrics, "How can you see the rainbow if you don't go through the storm." It was written by Judy and I's favorite singer, Li Zongsheng. There is a proverb in English with the same meaning: "No cross, no crown."
About the Creator
The talent is 1% inspiration adds on 99% sweat, certainly, does not have that 1% inspiration, in the world all sweat to put or bring together also only is the sweat!
Reader insights
Outstanding
Excellent work. Looking forward to reading more!
Add your insights