How to SURVIVE and SMASH Yr12?
Next chapter of your education, One step closer to university! Is it really the most important year?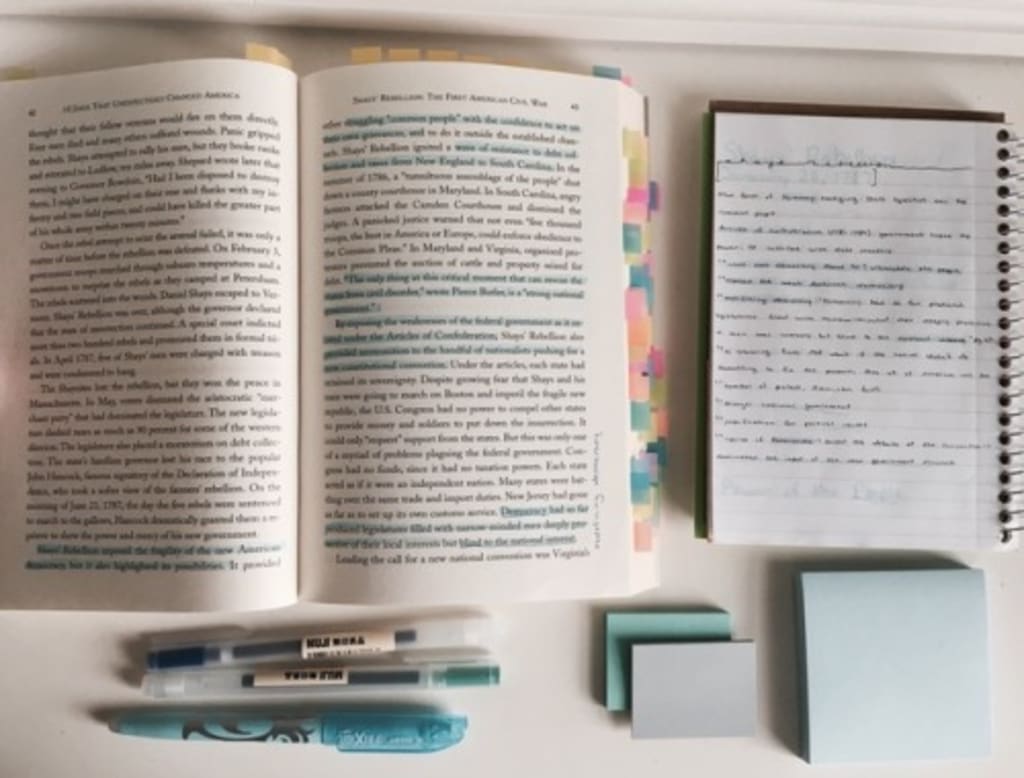 So you have gotten your GCSE's grades and enrolled at your dream sixth form. You have no clue what to do next.
Here are my tips for smashing and surviving the first year of sixth form or college.
If you're starting a new school for Sixth Form, or many of your friends are leaving to do their A-levels elsewhere, you may be worrying about your ability to make new friends. It can be challenging at first but there's no need to worry. The great thing about Sixth Form is that everyone's there because they want to be, not because they have to be. There are plenty of opportunities for making new friends at Sixth Form. Once you've got chatting in class, you can develop new friendships from there; you can meet up in free periods or at lunchtime.
Past papers are a really useful way of gauging what level you're working at, and they get you used to the style of questions you can expect in the real exam. They're going to be tougher than GCSE exam questions. They also give you practice at working out timings for questions. Try to start taking past papers early.
You have spent the last 5years revising for your GCSE's and now you need to prepare for your A Levels in 2 years. Some days you find it easy to revise but other days you can't find the motivation to open your chemistry textbook. This is completely normal. This is a sign of your body telling you that you are burnt out. I went through the same thing and it was annoying at first because I had a lot of work to complete but I finally found my motivation. Don't force yourself to revise but take it easy. Even doing 20mins of work is okay.
So you have 3 months to prepare for A Levels and the first thing that comes to mind is I need to do some studying. Let me stop you there! You don't need to start studying for A Levels. Instead of making so many resources, spend the time reviewing your GCSE knowledge because if that is weak, you are definitely going to struggle. Read your specification and get a feel of the content you are going to learn. There is no point making content now when you are still going to learn the whole specification at school.
Instead of revising, read about the degree you want to do and what grades you are expected to get. Make a plan of the things you want to complete whilst doing A Levels.
BE ORGANISED!!! Yes, this is very important. Without organisation, you will crumble. Teachers will have so many handouts to give and it is your responsibility to keep on top on all your school work and be organised.
Do some extracurricular activities. These will look on your uni applications but I advise you to find a balance and be realistic. Don't over commit yourself. Remember you are doing 3/4 A Levels and possibly an EPQ. So be ideal with the activities you apply for. Here are some ideas:
- Prefect
- HeadStudent
- Tutoring younger years and many more
We are in a society where asking for help is seen as a weakness but it is completely normal. Teachers, friends, family are here to help you achieve your dreams and succeed in life. If you are struggling with a topic, ask for help. It is better you understand it first in the lesson compared to when you review your work. Additionally, remember in a year's time, your teachers will be writing your university reference for you, and it's vital that you give them a good impression and remain consistent with your work ethic. Ask them for extra work, speak out in class with intelligent opinions. You might annoy some of your classmates in the process, but it's worth it in the end.
You get your first assessment grade and it isn't what you dreamed. It's easy to get caught in the trap of comparing your marks/results. Try to avoid this. All it does is get you frustrated with your own marks and make you doubt your abilities – which isn't helpful in the slightest.
Do not neglect your social life. Contrary to what your teachers and parents might claim, you can go out and have a great time with your mates without completely jeopardising your final results. You need to find the right time and a balance.
When it comes to A-level study, you don't have to rely on textbooks to understand your course material. Try to utilise as many different resources as you can, as this will give you different ways of looking at the syllabus that will help you absorb information more easily. For example, YouTube is full of videos explaining A-level concepts. PajHolden, for instance, produces useful videos for A-level Economics students. You may even have to watch some webinars.
Doing most of these will make your life easier in yr 13 and remember all the work you complete will aid your predicted grades. It will be a challenge but you are capable!
Thank you for reading xox