How to Crush Your MCAT Exam
A few of the best ways medical students can crush this exam.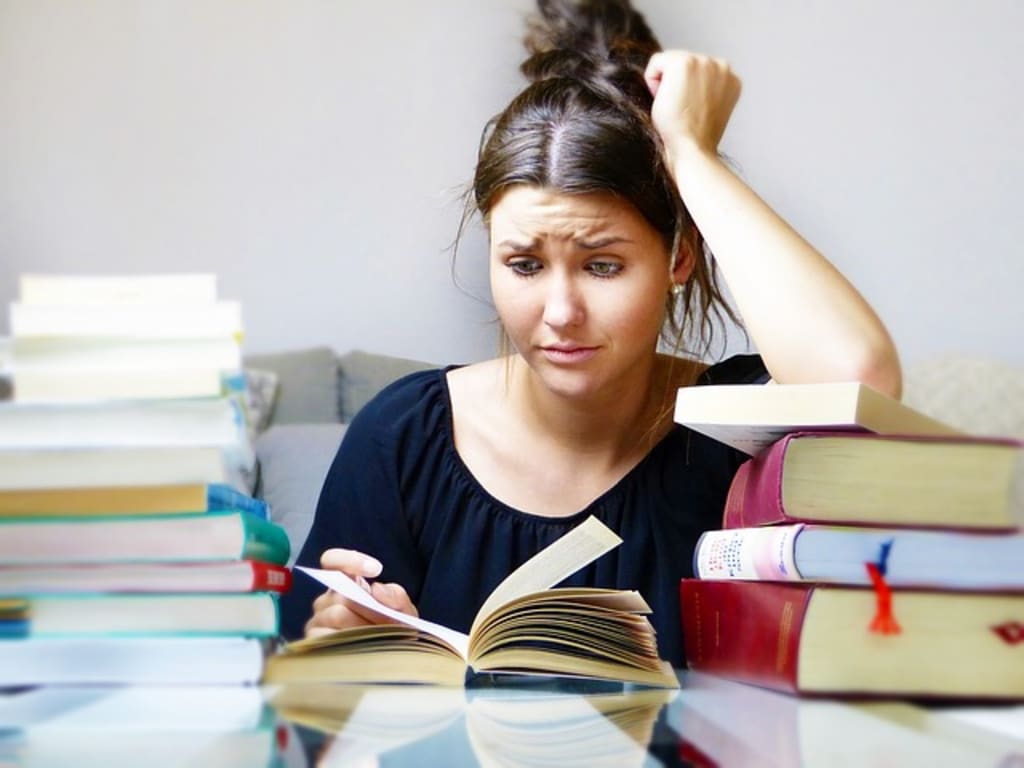 At some point during your medical school journey, the MCAT exam will rear its ugly head. For many students, this is one of the most stressful hurdles in their careers. It can be difficult to know where to start with test preparation, and often it feels like there's a never-ending list of study materials you have to read through. Therefore, this article will explore how to crush your MCAT exam.
1. Adopt a Healthy Test-Taking Attitude
Your test-taking attitude is essential to help you crush the MCAT exam. This is different from your study time attitude, which is how you feel about studying for the MCAT. Ideally, your test-taking attitude should be a positive, confident approach. This means you believe that you will do well on the exam and have prepared enough to get the score you want.
The best way to develop a confident test-taking attitude is to make sure that you study enough not to be intimidated by the amount of information on the MCAT. If there is an area where you feel weak, focus your studying in this area. Working in smaller chunks of information is a great way to get comfortable with the MCAT and prepare your brain for all of the information you are about to learn.
2. Focus on One Subject at a Time
The MCAT is a vast subject, which means it will take an entire day to complete both sections. Therefore, it is a bad idea to read through all of the sections in one sitting. The best way to tackle the MCAT is to go through each section one at a time. This way, you can take notes for each section and remember what you've read.
Furthermore, it is also important to know when you are working with material you know well versus when you should be looking up information in your textbooks or online. Take time before the test begins to review all of the material that you know well. This allows you to spend more time with the information you don't know to get a higher score.
3. Choose Your Study Materials Wisely
There are many different types of resources out there to help you study for the MCAT. Some study materials are better than others, and it is important to choose wisely to maximize your preparation. Here are some types of resources to consider:
Online MCAT practice tests– These include practice questions made by the creators of the real MCAT exam. It is important to note that these tests are not exactly like the official MCAT, but they are still a handy tool in studying for the exam with the help of online MCAT tutors. You can find Practice tests online in flashcard and quiz formats. These tests are great because they allow you to test yourself with every type of MCAT question that you will have on the actual exam.
Video lectures- Many medical schools offer video lectures on their websites, which is a great way to learn about the material before you begin studying. You can find these videos in various formats, such as audio CDs, DVDs, and even streaming videos. It is important to note that these can be very expensive and not necessarily a good option for those with limited funds.
Lecture notes- These are usually written-out lecture recordings that professors upload to their university's website. As with video lectures, lecture notes can be costly, and it is up to you to decide how much you want to spend on these materials.
Lab manuals – Lab manuals are a great way to practice the material you will learn in the lab. They come in many different forms, such as online flashcards and practice tests, which you can find on your university's website. It is crucial to practice with the material that you will be tested on.
4. Develop a Test-Taking Strategy
There are many different strategies for choosing questions on the MCAT. However, they all have one thing in common: an element of randomness. The best way to take this into account is to let your instincts take over when writing your questions. This means that you need to think of a question that has no right answer and then test your knowledge about the material in various ways.
Conclusion
You should now have a better idea of how to crush your MCAT exam and how to develop a healthy test-taking attitude. When you prepare for the MCAT, you need to remember that it is a science. Therefore, focusing on the methods of learning will help you take your study time to the next level.