How to Cope With a Mental Illness as a College Student?
Being in college can be a draining experience for many. Too many responsibilities and a constant high workload can take the best of anybody, as the schedule is always full, and you barely have time for yourself and the activities you enjoy. Although the workload can be exciting initially, over long periods, it can be counterproductive.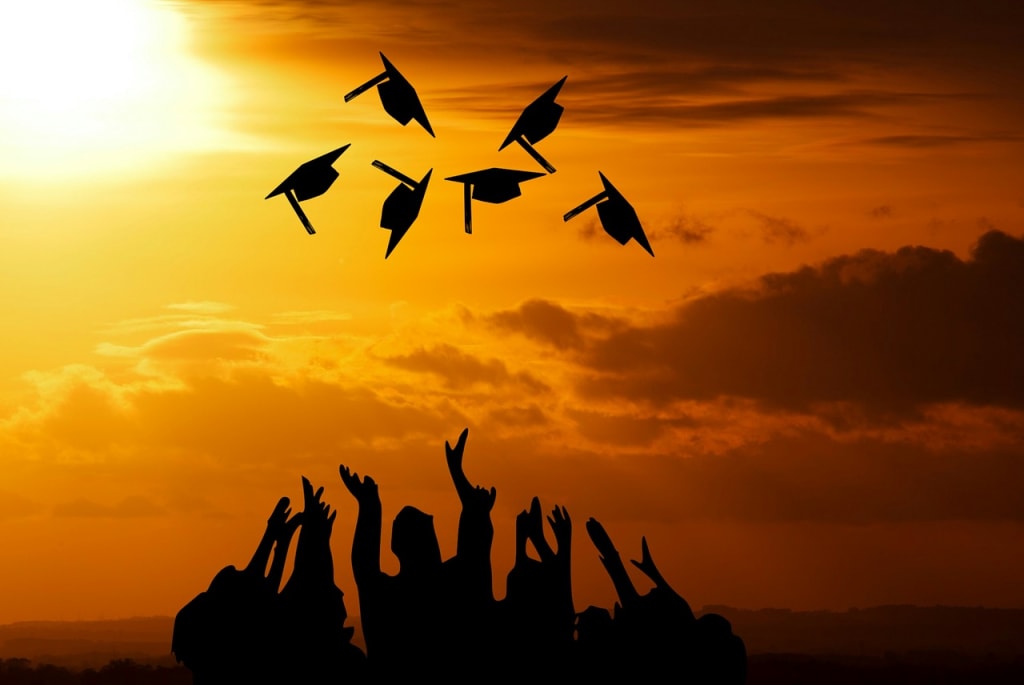 source: https://pixabay.com/images/id-3087585/
The Ups and Downs of College Life
You may feel the need to push on and rely more on productivity tools, but as time passes, and you start getting tired, feelings of inferiority, guilt, and underperformance may settle in. College is a place where you get graded all the time, and needless to say, you also get compared to others. The negative feeling from a few lines ago can only get emphasized.
To take care of yourself and learn how to cope with mental illness or discomfort that may become more prominent, follow our advice and make sure you take it easy. Being a student is stressful enough, and being buried in books all the time leaves no space for your own time, so making sure you have an hour of spare time in a day is crucial.
Make Time for Yourself
In taking care of yourself, making enough time for yourself is of crucial importance. Borrow your friends' study notes and combine tasks in a meaningful way that will help you finish all there is to do, while at the same time making sure that you can benefit from those activities. Listen to audiobooks while jogging, cycling, or even cleaning your dorm room. Study together with your friends, and make the use of study time to socialize as well.
Be Efficient, Not Perfect
Be efficient with your time instead of cramming everything into the 24 hours we all get every day. Understand that being 100% productive is not always possible, so try to find tips and tricks for faster studying. Scan, skim and skip as much as you can and try to make studying a worthwhile process. Diversify your study sources as much as you can and make note-taking an enjoyable experience. Consider exploring some professional writing sources, such as Professional Writing Tips, if you feel like you need some help with your essays.
Surround Yourself With Positive People
Surround yourself with good and positive people. Staying around negative people may not be the right thing to do. Set some time aside to think about your friendships and how you may or may not benefit from them. If you notice that some people in your life make you anxious or make you question yourself, avoid them. Do not exclude them completely, but make sure that some boundaries are drawn.
No Drugs, No Alcohol
Avoid using drugs and alcohol as much as you can. Being sober may not always be easy, but the clarity of mind you have even during the worst of times is something that no alcohol or drug will ever be able to compensate for. After a night of drinking, being late for an exam can soon turn into months of extra work and the extra money you have to put aside to retake the course.
Be Realistic
Be realistic about what you can and cannot do. Take only as many courses as you know you can handle and stick to them. Try not to change your mind about them. Always understand that having second thoughts about anything is a normal occurrence, but reacting impulsively to your concerns can bring more trouble than good.
Find Your Spirituality
Find your life mantras and stick to them. Your mantras can be as simple or as complex as you want them to be. Write them on a sheet of paper and stick them somewhere where you will be able to see them day and night. Be careful that your mantras are not overly positive nor overly negative, but make them realistic. Make them soothing, nurturing, and compassionate.
There is no perfection,
A bad day does not equate to a bad period,
I understand that being good enough is good enough,
It's OK to seek for your path until later in life,
It's OK to feel lost at times,
Do I feel the way I think I do?
All of these are examples of mantras that should guide you through your every day. They are understanding, compassionate, and meant to alleviate the stresses and pressures you may feel daily.
Be a Part of Something Bigger
Find ways to participate in social activities. You do not have to dominate a certain activity, but being present, conversing, or simply observing is the way to go. Find joy in being a part of a group, of a movement, of an activity. A single person never makes a marathon. All the people coming together to honor one man's extraordinary sacrifice makes it a marathon.
Keep track of how you feel. Use a diary to color-code your feelings. After a while, you will start to notice that behaviors repeat in patterns and that one day of feeling angry can make you feel sad and low the next day. Be interactive with your emotions and make sure that you understand them. Let them flow through you, but only for a while. Do not let your emotions ruin your day. Choose a part of the day when they can overtake you and go with it. A bad morning is not an omen of a bad day.
Concluding Remarks
Staying mentally healthy during college can be a challenge. Although it cannot be seen right away, more people than you can even imagine are fighting their own fights every day. They may experience anxiety, panic attacks, timidness, recurrent thoughts, or negative behaviors and not even show it to the outside world. You are not alone. You are worthy. You are good enough.