How to Consolidate Federal Student Loans
007CreditAgent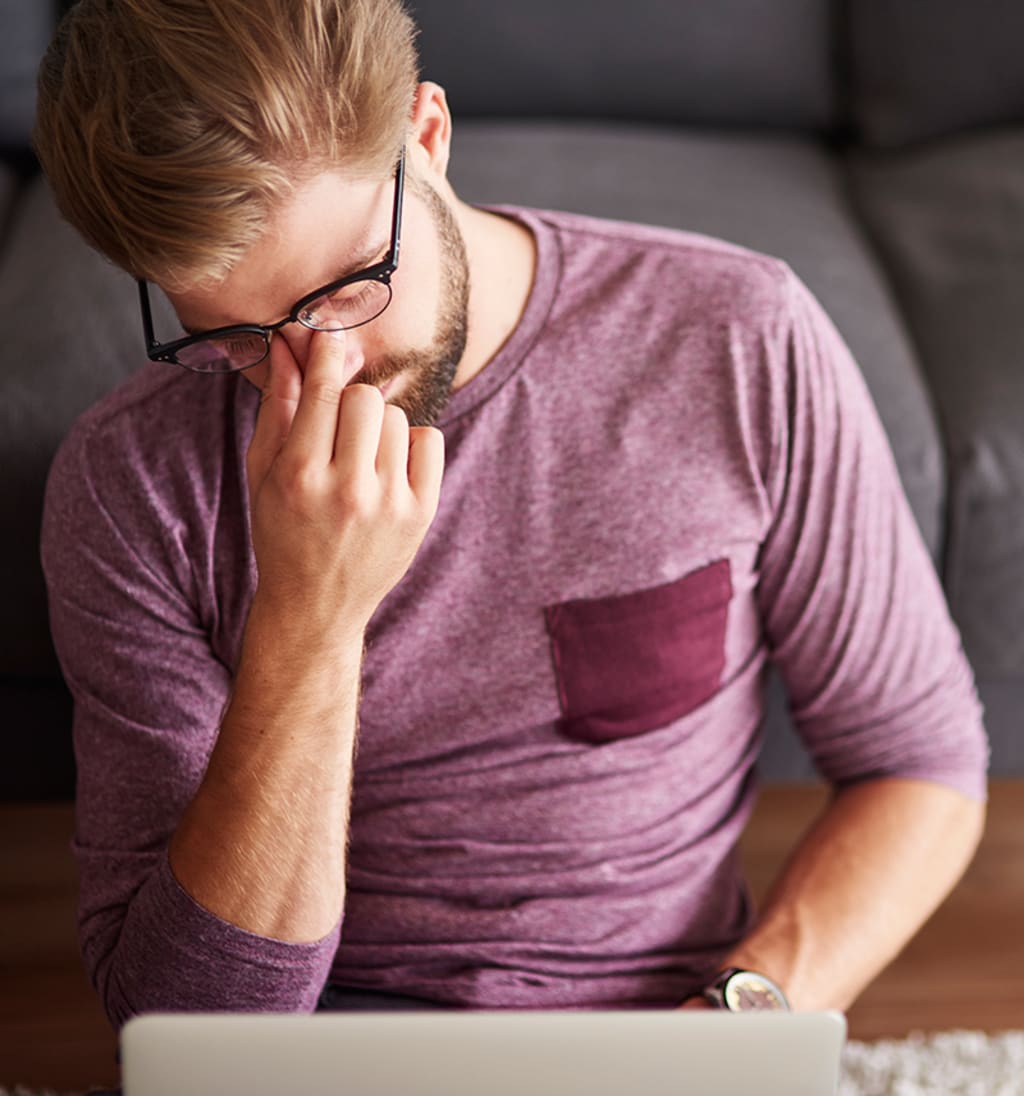 ​How to Consolidate Federal Student Loans
Consolidation of student loans is a means of merging several federal loans into one single, specific consolidation loan. By applying via the Federal Student Aid office of the U.S. Department of Education, borrowers can simplify the bill-paying procedure, reduce monthly loan payments, and find a repayment schedule that suits their needs. Consolidation may be used as an alternative to loan rehabilitation for borrowers who have defaulted on one or more federal student loans.
Reasons for Loans Consolidation
Overall, restructuring of student loans is only possible on federal loans. On the other hand, refinancing is open to both federal and private-loan borrowers. The consolidation can help to reduce and simplify monthly payments for borrowers with federal student loans. It is also a perfect way to obtain alternative repayment options and creditor rights, rehabilitate a defaulted debt, or even relieve debt repayment stress. Consolidation of student loans can be a reasonable choice if you plan to:
Reduced monthly payouts. Consolidation stretches the maturity period to 30 years and therefore reduces the monthly charge. Bear in mind that, in the long run, you will pay more interest on your loan.
Payments are made streamlined. If you are currently making payments to various servicers for student loans, consolidation will streamline this process so that you will only have to pay off one loan.
More repayment options and rights for borrowers. Federal loan consolidation enables borrowers to select from a variety of income-driven repayment options. Moreover, borrowers who may not otherwise qualify for the Public Service Loan Forgiveness will benefit by consolidating their federal student loans under a direct consolidation loan.
A separate servicer of loans. When you have issues with the existing federal student loan service provider, restructuring allows you the option to pick a new one. When you complete your application for consolidation, you will be asked to choose a servicer for the new loan.
An alternative to the rehabilitation of loans. When you still have student loans in default, credit consolidation will help you pay off the loan when you agree to repay the new loan with an income-driven repayment program or make three voluntary, on-time, and complete monthly payments on a defaulted loan before actually consolidating it.
Flat rates: The rate of interest on a Direct Consolidation Loan is a fixed rate of interest, meaning that it will remain the same for the duration of the loan. Unlike a private loan, the new federal fixed rate does not rely on current market trends but on the existing federal loans: the interest rate will be the weighted average of rates of interest on all your loans being combined, rounded to the nearest one-eighth of one percent.
Revived eligibility for benefits: According to finaid.org, if you merge your federal loans, it "resets the three year clock on forbearance and deferments ." If you have used up your allocated deferment time before, including unemployment and economic hardship, you will now be eligible for them again. The same applies to forbearance, a provision that allows you to delay your student loan payments temporarily.
Refinancing vs. Consolidation
The consolidation of student loans allows borrowers to consolidate several federal student loans into one federal student loan only. Although consolidation streamlines multiple loans into one simplified payment, the amount of interest you pay over time will likely increase — saying that you can't save money via consolidation. The process then increases the repayment period, thus reducing the monthly payment but increasing the overall interest you must pay.
In turn, student loan refinancing is the method of merging several private and/or federal student loans into one private loan. Unlike consolidation, refinancing helps lenders to reduce interest rates, which could save money over the loan 's lifespan. Refinancing student loans with a private loan does, however, mean that you do not have access to government loan protections, repayment plans, or forgiveness programs.
Pros of student loan consolidation
Prolonged repayment deadline
Simplified payment procedure
Lower monthly installments
Ability to change from a variable to a fixed-rate loan
Alternative strategies for repayment include phased and income-driven plans.
Cons of Student Loans Consolidation
The prolonged debt period means more interest payments over time.
Exceptional interest on specific loans becomes a portion of the consolidated loan principal.
Loss of consumer incentives on other loans, such as interest rate reductions, principal rebates, and cancelation incentives
You will lose credit for any pre-consolidation contributions to Public Service Loan Forgiveness or Refund Package.
You can't pay off single loans to reduce your monthly payment.
How to get approval for your Student Loans Consolidation
Students who have left school, graduated, or dropped below half-time enrollment are qualified to consolidate their federal loans. There's no credit requirement for the consolidation of federal student loans. There are, however, several other conditions restricting who can apply for a direct consolidation loan:
Based on the type of loan, the loans you want to consolidate should already be in repayment or grace period, which lasts for six months after you graduate, leave school, graduate, or drop below half-time enrollment.
Generally speaking, if you have consolidated a loan already, you can not combine it again without merging another qualifying loan too.
Unless you make three straight monthly payments on the loan before consolidation or agree to repay your current direct consolidation loan under one of the income-related repayment programs, the loans you choose to merge can not be in default.
Similarly, consolidating a defaulted loan obtained by wage garnishment – or in compliance with a court order – is not permitted until the garnishment order is lifted or the judgment is vacated.
In contrast, refinancing of private student loans has close approval requirements to conventional loans. To qualify, lenders usually need a credit score in the upper 600s, a debt-to-income ratio below 50 percent, and a demonstrated potential to repay the loan.
5 Steps to get student loans consolidated
The consolidation of federal loans is handled by the Federal Financial Aid (FSA) branch. This makes it easy to sign in, access the details of your loan and complete a consolidation application and promissory note, agreeing to repay the loan. It takes less than 30 minutes to apply, and approval will take between 30 and 90 days, so you should continue to make payments on your current loans until the consolidation loan is disbursed. To consolidate your federal student loans follow these steps:
1. Log in to your Federal Student aid account
To apply for federal student assistance, an FSA account is mandatory, so you probably already have login credentials. Begin the consolidation process by logging in at StudentAid.gov and scrolling through the toolbar to "Manage Loans," and then "Consolidate My Loans."
2. Gather the needed documents
Compile the documents required to complete the application and promissory note, including your education loan documents and personal income information, before commencing the consolidation process. If you complete the form online, you will have access to all the details about your federal loan. You should also find contact details for two references, including one parent or legal guardian, who have known you for three years at least.
3. Complete an application for a Consolidation Loan
Fill out a Federal Direct Consolidation Loan Request and Promissory Note after collecting the necessary paperwork. You can submit this free application online or in hard copy, and it contains the following sections:
Select Loan & Servicer. The first portion of the application for a loan includes that you pick which loans to combine and then determines the new combined loan amount and interest rate. This is also where you can ask for a grace period and select a loan servicer.
Select Repayment plans. The repayment options for federal student loans depend upon the type of loans you consolidate and your financial condition. Each portion of the application uses your salary, family size, and tax status to determine your projected monthly payments under various plans. Finally, before moving on to the next segment of the application, you will be asked to select a repayment plan.
Terms & conditions. This section of the application contains the Borrower Agreements, Certifications, and Authorizations, which define and authorize the processing and regulation of a direct consolidation loan against a borrower account by the U.S. Department of Education. It is also where you agree to make payments on the combined loan and demonstrate your awareness of – and commitment to – the consolidated loan terms and conditions.
Personal Data. Fill in all the borrower information in this section, including your address, driver's license number, contact information, and employer details. Then enter the names of two sources and the contact information.
Preview & sign. Finally, review your completed form, agree that all the information is valid and accurate, and accept the conditions for repayment — and register.
4. Wait for approval and continue to make payments
Contact the consolidation servicer you chose with any concerns about your application status after you submitted your application. Online applicants obtain contact details from their servicers at the conclusion of the application process; paper applicants receive it while uploading or printing their documents. In general, it takes 30 to 90 days for the loan approval process, but this varies by the servicer.
Once your application is authorized, the lender will use your direct consolidation loan to pay the balance of your existing debts. There would, however, be a period between the filing, acceptance of the loan, and when the initial federal loans are paid off. For this reason, it is essential to continually make payments on your current federal loans until your servicer notifies you of the disbursement of the new loan and consolidation of your loan.
5. Start paying back
The amount and timeline of your repayment shall be dependent on the repayment plan chosen during the application process. The loan servicer will notify you with your repayment plan — and your first payment date — but borrowers usually have up to 60 days to start repayment after the loan disbursement. If any of your current loans were in the grace period and you asked to delay consolidation, payments would not have to be made until closer to that date.
Alternatives to Consolidating Student Loans
Loan consolidation isn't going to work for everyone, so understanding the other available options to federal loan borrowers is helpful. If you are struggling to make your actual monthly payments, deferment, forbearance, and revenue-driven repayment plans may be a viable solution. However, consider refinancing if you want a reduced interest rate – or want to consolidate private student loans.
Deferral. Deferment of student loans lets borrowers postpone their payments for a defined period of time. What's more, interest wouldn't accrue during the deferral period if you have a Subsidized Perkins Loan or federal student loan. This choice is open to back-to-school borrowers, unemployed or otherwise struggling to meet minimum monthly payments.
Forbearance. If you are not eligible for deferment, you may apply for forbearance, which your loan servicer might approve. You'll be liable for payments on all of your federal loans under this option. Payment halt is limited to 12 months at a time.
Payment plan driven by income. Income-driven repayment (IDR) options allow borrowers to lessen their monthly payments to be more commensurate with their income. Under these plans, monthly payments typically range from 10 percent to 20 percent of the monthly disposable income of a borrower.
Refinancing privately. Try refinancing if you have federal or private student loans, and want to reduce interest rates or merge them into one simple payment. The method of applying to refinance the student loans includes finding a lender and completing the procedure of applying for a loan.
Under some of these circumstances, you will need good credit to obtain benefits, in which case you should consider consulting a credit repair agent or a credit repair specialist. Look up 'credit repair in Irvine' for help before and after the repayment of debts.
https://007creditagent.com/student-loan-services/