How this 1 mark in my school test changed me
The shocking Indian education system and its dear engineers
"Did you get back your chemistry test or is it still under scrutiny?" my mom asked me as I sat in the car.
I replied after a gulp down my throat, "no, I mean yes, I scored 27 out of 30" after which my mom profoundly replied "you seem to have improved your marks but try touching 29 the next time, and what about others?
She meant the topper of the class by 'others'. After already feeling abased enough I told her that the highest marks scored in the test were 28 and she seemed quite convinced since I was just 1 mark away..
I felt guilty about lying to her since my original marks were 26. Now you might be wondering why I had lied to her? My mom like any other parent in India has always wanted me to keep my grades above 90 and trust me when I say that I had worked really hard for this chemistry test.
Waking up every morning at 6 before school, I still remember the moment when my chemistry teacher had entered the classroom with the pile of chemistry tests in her hand, she gently kept the pile on the table and started distributing the papers.
I could feel my heart pounding so fast that I started to badger my friend about how I suck at chemistry and despite his best efforts to calm me I just couldn't stop thinking what my mom would say about my marks.
Finally, the teacher gave me the paper and kept it upside down on my class desk. Since I was scared to death about the result, I requested my friend to see my marks for me and he said it in a very excited tone"26". Although I could have told my mom about my marks somehow, I was concerned about her reaction since she was a 90's fan. The question again why was I so scared to her my real score? Why would I lie for just 1 mark?
That's how the education system works in India. You are pressurized to the greatest extent to score above 90%. In 2020 students scoring 97% could not get into Delhi University, the cut-off went as high as 99% and 100%.
I wonder if there's a college that would accept students based upon their ability to learn more, be creative, and follow their dreams. All my teenage years, at least till 10th grade I have been memorizing how the British plundered India, what is the use of learning the names of all the viceroys of India back then? There is so much more to memorize but not a single subject focuses on creativity, learning something new, and practical ways to know more about this world.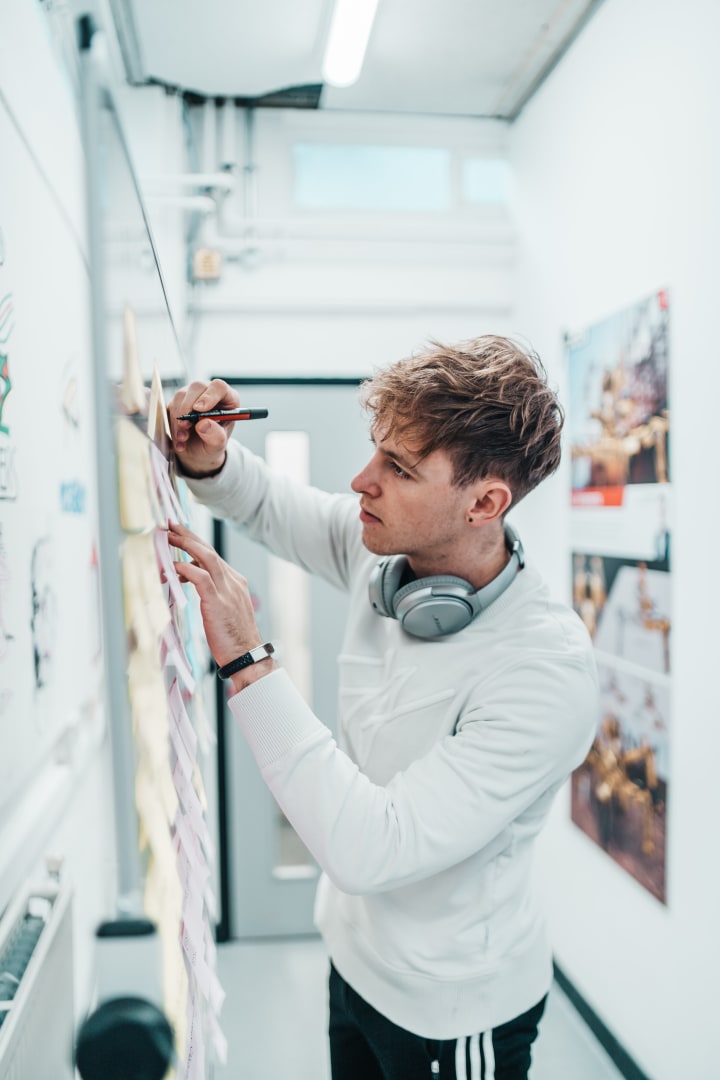 Talking about social causes is like a dead subject in schools. All of this combined forced me to sleep in every class.
Why do I need to be a doctor, engineer, or lawyer?
Why not a river rafting trainer, a fashion designer, or maybe even a writer, I can make a living and be happy at the same time. What else can a person wish for?
That's is when I decided to follow my heart and I started writing about social causes, feminist movements, and human rights. I love it even though, I know this journey involves going through a lot of rejections. Children should learn how to cook, learn photography and take up a fashion designing course or something that they enjoy and interests them.
I don't want to read about how the British filtered the education system in India about a century ago, rather I want to see how the ministers of this country have made an effort to revolutionize this education system.
I was later caught, my mom had come to pick me up from school and the chemistry teacher just happened to pass by that day, my mom asked her about my performance in class and the teacher told her my original marks.
I ended up crying, disappointed and angry at myself that day.
But today when I look back, I feel no regrets about it, I have stopped comparing myself with others and started to follow what I am best at.