How Studying Abroad Can Benefit Your Career
Studying abroad has many benefits students can get.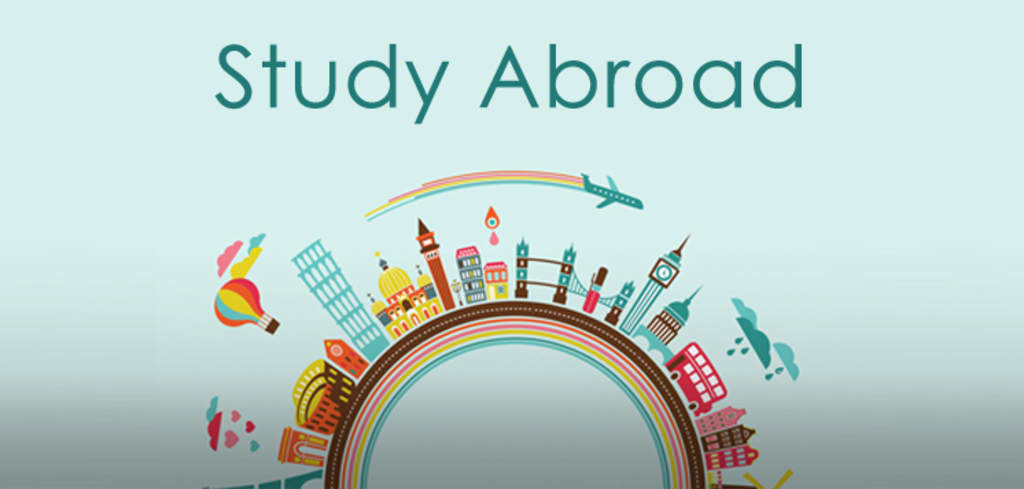 Statistics show that American universities and colleges have a collective international students' population of more than a million. On the flip side, thousands of American students are relocating abroad in pursuit of higher education. This phenomenon forms the base for the discussion: Is studying abroad is better than studying locally? If it is, which are its benefits particularly to one's career?
For beginners, there are way too many benefits that would make you apply for a visa right away and fly abroad for your college education. Here are some of them:
1. It enhances your interests in furthering your studies.
The major hindrance to the growth of many careers is luxury within one's comfort zone. Many bachelor's degree holders who study in their home country often get jobs in their hometowns and get contented with the job for the remainder of their lives. The urge to further their education and expand their career options isn't there because, after all, they are comfortable. But this isn't the case with international students.
If you study abroad, you will interact with people, cultures, cities, and everything foreign. The only true friend you will have especially in the first few months will be your books. The same fate faces most of your international classmates as well. When you finally start getting around and making friends, the common denominator for all of you will be books and studying.
This constant interaction with studies gives you the will and ability to study even beyond the program you will have enrolled for. By the end of it all, you will have several degrees under your belt and all the tools necessary to launch a powerful, successful career.
2. You learn invaluable intercultural communication techniques.
Most companies these days are aiming at going global at some point in the future. That has made bilingual and trilingual employees invaluable. If you are one of them, employers will be fighting for your services. Which is a better way to learn new languages other than living amongst the people who speak it as their first language?
If English is the main language in your home country, studying in a predominantly French, German, Spanish, or any other language speaking country will help you add a new language to your CV. You can even learn more than one international language from your fellow foreign students. What's more, you will have a hard time with language barriers in your first months of study to the point that you will be using gestures and sign language to communicate. You will develop a unique way of reading people's emotions and communicating with them through facial expressions and body language. This is invaluable for future overseas employment opportunities, especially if you work as an interpreter.
3. Broadening Your International Connections
Trust this: Having international friends is a greater advantage to your career than having a local job. These are people who can host you when attending conferences or job interviews in their home country, people who will recommend you for senior positions in international corporations, people who can succeed in their careers and hold your hand up the ladder. While studying abroad, you get the chance of creating such friends from the community of international students.
4. Life abroad nurtures you into a leader.
Biases, fallacies, and prejudice have barred many from seeing the real potential of their fellow humans. Many people treat others horribly because they don't exactly understand the perspective of that other person. When living and studying in your home country, you are with your people; people who will shield you from misconceptions, prejudice, fallacies, etc. As a matter of fact, you may never understand what it feels to be discriminated against, which makes you a prime candidate for discriminating people who don't look like you, speak like you, or share the same beliefs with you.
When studying abroad, you might be discriminated against. You will see people you love being discriminated against. You will be living amongst new people with new traditions and beliefs, and that will change your perception. You will interact with people of all races, sexual orientations, and religions and you will realize the importance of treating people well even when you disagree with them. Strangers will stand up for you and you will find yourself defending strangers against your own. That, basically, is you becoming a good leader.
5. You will learn the art of self-sufficiency.
You will be on your own, making decisions on your own, and enduring challenges on your own. Your folks will be miles away so you will have to be self-sufficient in order to survive the first months abroad. You become responsible for the few resources you will have. You will sometimes be forced to do part-time jobs in order to make ends meet. All these are invaluable skills that will make you a better employee than you would have been if you studied abroad.
travel
Flora is a young and ambitious who has been researching self-development for the past two years and is now off traveling the world. She helps tourists with free walking tours in London - so get in touch with her if you want a special tour.