How I Saved Thousands of Dollars Attending College $$
What they don't tell you about saving money in 💰college...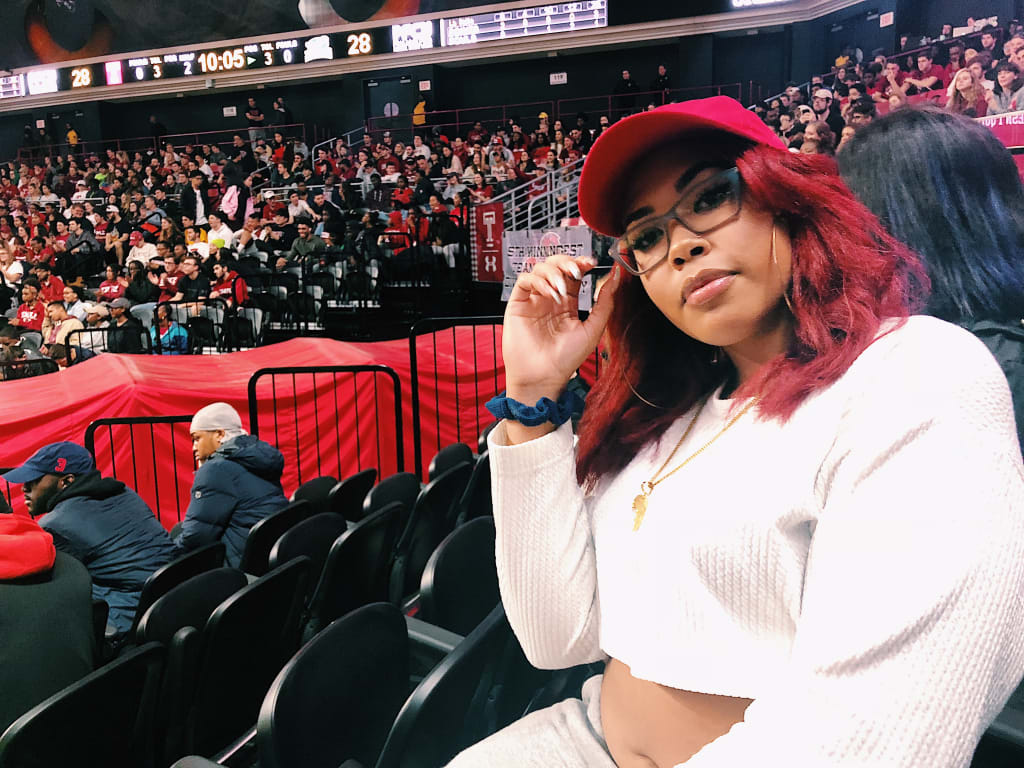 Hello, my name is Yohana and I'm a student at Temple University going into my sophomore year this fall. What have I learned in just one year of attending college? That college just wants to suck all the money out of you!
Now I don't know about you, but if I'm a college student with dreams and aspirations. I'm not trying to live my whole life paying back loans. Now being a college student is expensive, especially when you're attending a large university.
Now I know that nowadays we don't like reading so if you don't want to read, here's the link my youtube video about 5 big tips for saving money. 😉 😂 Haa I'm corny!
Make sure to support me so I can keep putting up content and do what I love! Or you can dm me and tell me you came from here, I love friends ♥️ Instagram: damnyoyo_ / Youtube: damnyoyo / Business Instagram: savagexlii
1. Tuition Costs and Major
Especially when attending a large university, tuition varies by school/department. For example, the school of Theater, Film and Media Arts is thousands of dollars cheaper than the Fox School of Business at Temple University. Now what can you do with this information? Choose your major wisely! I double majored in both and took the Film school as my primary school, so I'm paying for the cheaper and getting the same education as a business major. It might be more work, but if you take University Studies which is a general education, and double major in Science, you can be saving some thousands of dollars! It just takes figuring out if this method works for you by looking at your interests, and how you can handle the coursework.
2. Housing Costs
Sometimes tuition might not be the problem, but housing! Why opt to live in a crammed dorm with a twin bed in which you can't even cuddle comfortably with your boo? And why spend thousands of dollars sharing a living space with a hoarder, loud rock artist, or clean freak?
Heres a better option --> Get your own apartment! Relax, I know you're looking at me like how? Think about it, you pay approximately $1,000 a month for your stuffy dorm room, but in your college area you can find an apartment with two bedrooms for the same price (utilities included) and you get a living room, bathroom, and now you're paying just $500 a month. All you have to do is simply,
Find a roommate.
Go apartment hunting.
Look at the ups/downs.
Make a compromise.
Sign your lease!
* Even if you don't have a job to pay for rent, a lot of apartments in college areas allow you to pay for rent with college loans or student refund check.
3. Stop Buying School Meal Plans
I'm not saying go hungry now, but if your meal plan system is anything like my schools, then you're getting robbed!
My meal plan has 15 meals a week. Now I started to notice that these rates are very mathematically planned out. Meaning, I was literally just paying for every meal. Now I was not consuming 15 meals a week, so I was loosing so much money each week, and restricting myself to school food when I could have used food money towards food I would actually consume.
Have a food budget and buy what you want. Unless you're eating college food every day, and using all your meals, you're loosing money 💵
4. No Shame In Food Stamps! 🥘
A college student in need supporting themselves can receive food stamp help through the Supplemental Nutrition Assistance Program (SNAP)! If approved you can receive money that can help you towards buying groceries or even medical assistance. How do you qualify?
1. Actively working a Work Study Job
OR
2. Work over 20+ hours
Depending on how much you pay for rent (yes, dorm included) and how much you make, you can get accepted!
That means no more Cups of Ramen! Yes, Gelato!
5. College Parties are a Chunk Out Your Pocket!
Let's be honest. Seven out of 10 of you came to college to party and it's not always free. I mean you can definitely find the free frat parties, but if you want to go to the big events you have to pay for the ticket which can range from $1-20+! That's not counting a new fit for each party. How do you avoid that? I got you covered:
Follow the bigger college promoters for your school/area, keep post notifications on! Why? So you know as soon as a party drops. Why?
Buy your tickets early! Don't be that person who WAITS! Get your tickets while they're cheap or the tiers will bring the price up.
Become a party promoter. Are you considered pretty, bad b*tch, influencer, or just got a large following? Then you can probably finesse your way into being a party promoter. Perks? Free admission into all (most) events.
Buy outfits that can be easily used again!
5. Online Classes Might Be The Wave 🌊
Don't knock it till you try it! Online classes can be cheaper than regular classes.
For example, my school offers Online Business degree as in-state tuition so I'm getting the same degree over half off the price.
I also still get the same perks as any student at my school so I can still join the clubs, and access all the buildings whenever I feel like it. I can make classes work around my schedule because it's so flexible.
I'm boutta make the switch, so should you.
And finally
Hope you guys got some useful tips on saving money in college! These tips for sure helped me save thousands of dollars each semester! Just be savvy and stay knowledgeable about everything around you.
Make sure to stick around for some more content!
Check my socials:
Insta: damnyoyo_
Youtube: damnyoyo