How E-Learning is Being Used in Pakistan
Here is how e-learning in Pakistan is being used. Online education has become more popular in Pakistan, but there is room for growth. Here's how.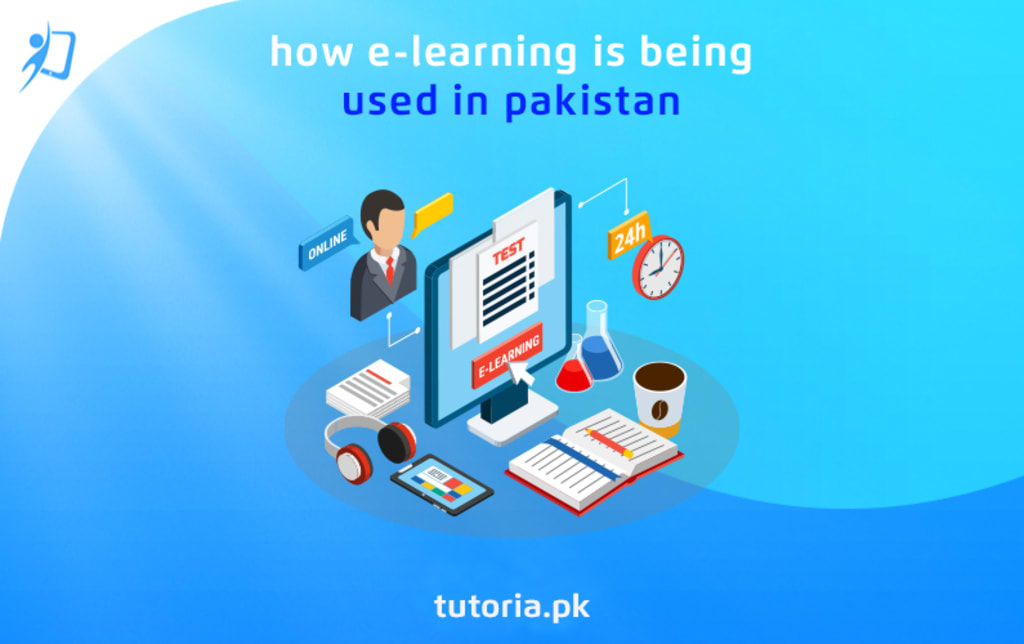 E-learning refers to the transmission of educational content via an online platform, usually with the internet. It allows students and teachers to access their educational content using an electronic device, without having to formally visit a classroom.
The benefits of online education are numerous, and the global education system has already well-integrated e-learning technologies into their teaching strategies. Pakistan has also begun to use e-learning in their education system.
COVID-19, which led to the closure of schools, led to the widespread adoption of e-learning in Pakistan. However, exploring the potential of online education can create a more fulfilling educational experience, even when schools and colleges reopen.
E-Learning in Pakistan
While e-learning in Pakistan is still in its introductory stage, it has witnessed a significant increase since the onset of the novel coronavirus pandemic. More and more schools are using e-learning platforms to deliver lectures and educational content to students in their homes.
Here are the major ways that e-learning is being used in Pakistan:
Online Lectures
Many schools turn towards video conferencing software such as Zoom, Microsoft Teams, and Skype, in order to conduct online lectures with the entire class. In some cases, even WhatsApp is used to deliver these lectures using the video conferencing features. This allows the teacher to conduct a typical lecture, without the physical classroom aspect.
Pre Recorded Lecture Videos
Pre-recorded lecture videos are widely available on a range of subjects and topics. This allows students to study at their own pace, by rewinding and rewatching the videos. The videos also provide clear explanations with real-life examples. Services such as tutoria.pk offer the recorded lecture videos which are specifically catered to the various educational boards in Pakistan, which has greatly enhanced e-learning in Pakistan.
Online Study Tools
A wide range of online study tools are used by students to enhance their understanding and exam preparation. These materials include solved past papers, book notes, practice tests, MCQs, and quizzes which are available via e-learning platforms. With the help of these materials, students are able to get effective practice of the syllabus and boost their conceptual understanding.
Virtual Assignment Submission
Some schools, colleges and universities have developed their own Learning Management System (LMS), which is basically an online platform that allows students and teachers to conduct various educational activities. For example, teachers can provide assignments, which students must complete and upload onto the LMS portal for submission.
Future of E-Learning in Pakistan
These are the primary ways that online education is taking place in Pakistan. However, there is still plenty of potential to grow and improve the online education scope in the country.
The government, as well as several large telecommunication companies are working hard to make online education even more accessible to students in Pakistan. This can be done by improving internet connection and availability, even in the remote areas.
Further efforts made to promote e-learning in Pakistan will surely enhance the education system. This is because students and teachers will be able to use the online learning technology more easily and effectively. These efforts can be made in the following ways:
Improve internet connectivity all over Pakistan, even in remote areas
Introduce faster internet
Make internet packages more affordable for students
Increase provision of electronic devices for students, such as laptops
Provide training to teachers and students to help them learn how to use e-learning technologies
Develop more e-learning materials that are catered towards Pakistani educational boards
With these improvements, Pakistan's education system can continue to flourish and benefit from the wondrous e-learning opportunities. Therefore, it is important for the government, schools, teachers, and students to all cooperate towards this goal.