How Aged Care Industry is flourishing the workforce in Australia?
Demand of aged care industry in Australia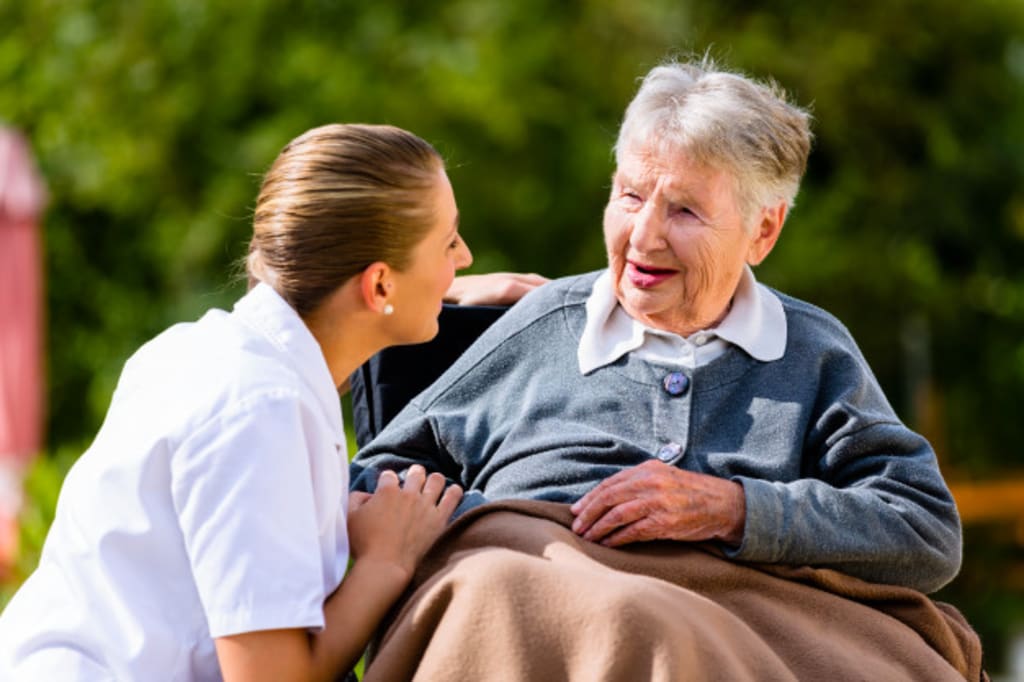 The term aged care refers to the individual support that is provided to elderly people in Australia to improve their quality of life. The primary responsibility of aged care service is to look after the health of elderly people suffering from various health problems due to old age. Aged care also involves providing them comfort and convenience, to make sure they take their medications, creating diet plan depending on their health and preference and supporting them personally.
The need for aged care
In Australia aged people form a large part of the total population which is increasing at a rapid rate as more and more people are approaching the retirement age. According to a study, in 1997 only 9% of the community was more than 65 years old which has risen to 15% after 20 years. It has been predicted that by 2057 this figure will reach to 22% and as per the Australian Bureau of Statistics this will rise to 25%. The elderly people are amongst the most vulnerable. As the population grows older, the number of aged people with dementia is expected to grow by 88% in the next 20 years.
A safe and caring approach is desired when it comes to supporting the elderly people and the Australian government has introduced a number of aged care programs for their welfare. As a result, the aged care sector has emerged as one of the most important industries in Australia and the country houses a number of well-organized aged care facilities.
The need for aged care courses
Providing individual support to older Australians is a complex branch of health care requiring formal training. The objective of an aged care courses is to train people about how to care for aged people so that they can work in the aged care sector as a personal care giver. The courses teach the skills required to help older people with their own care and hygiene. The course also equips an individual to provide elderly people the much needed emotional and social support and also help them to be independent when and where possible. Due to the increasing demand for aged care services, the demand for aged care professionals is also rising. It is expected that by 2050, the number of personnel in this field would need to be triple to meet the requirements. There are different levels of aged care courses.
Certificate III in individual support
Certificate IV in ageing support
The duration of aged care courses vary between 7 months to a year.
Things to learn in aged care course
The aged care courses in Perth are specifically designed to meet the requirements of this industry and provide students high-quality academic and practical learning and prepare them to take this responsibility. The course teaches about:
1.Healthy functioning of the human body
2.Skills to empower aged people
3.Helping elderly people to get on with their life easily and comfortably
4.About living life as a second innings
5.Ways to stay fit for longer
6.Taking the right medications
7.Providing assistance in case there is an emergency
8.How to build rapport and gain their trust
9.how to boost their confidence
The way aged care industry is flourishing the workforce
Aged care industry is flourishing the workforce in Australia, as there are many job opportunities in this sector. Individuals are getting older with each passing day and so is the demand for aged care workers. Latest findings show that job ads for aged-care nurses saw an increase of 13% every year. The Federal Government's Intergenerational Report 2015 says that health-related expenditure for an individual is expected to double in the next 40 years and the number of people aged 65 and above will also get doubled in this time. It has been predicted that by 2055, 40,000 Australians are going to be more than 100 years old.
Both government and private sector companies in Australia are making significant contributions to cater to this industry. There are various government funded aged care courses are offered by the government to the students who are not willing to pay fees . These courses help weaker section students to improve their skills and to get the job easily. The demand for in-home care for the aged population also continues to rise. As a result, employers look for candidates who have the requisite qualification and soft skills to connect with aged people. It is a stable career option and there will be no dearth of opportunities in the aged care industry. However, candidates need to have patience and a caring attitude to deal with elderly people.
Job outcomes
After completing the online aged care courses in Perth, candidates may fill the position of a health care assistant, residential care service provider, health care professional, home care expert, care executive. Besides an aged care professional also get to serve as carer of elderly people in clinics, nursing assistant, community care worker, residential care worker, disability support worker, field officer and youth working professional. Candidates help aged people in hospitals, clinics, residential care places and also private homes. An aged care professional earns somewhere around $31,000 to $55,000. It may be lower for a fresher and higher for experienced candidates.
The need to choose the right aged care course provider
The right training courses in Australia offer wide range of Vocational education courses helping you to achieve your goals. In order to serve as a personal care giver in the Australian aged care sector, a candidate must have the necessary qualifications and formal training. Choosing the right aged care course provider plays a crucial role as it provide students a great starting point who intend to gain practical knowledge and understanding to work in this sector.
Candidates taking up the aged care course also need to be a part of vocational training placement which refers to a practical training in a professional setup, regarded as highly effective. Quite naturally, choosing the right training will unlock a host of new opportunities for job aspirants and talented individuals.