Here is Why You Should Use A Peel-Off Mask
Use of Peel-Off Mask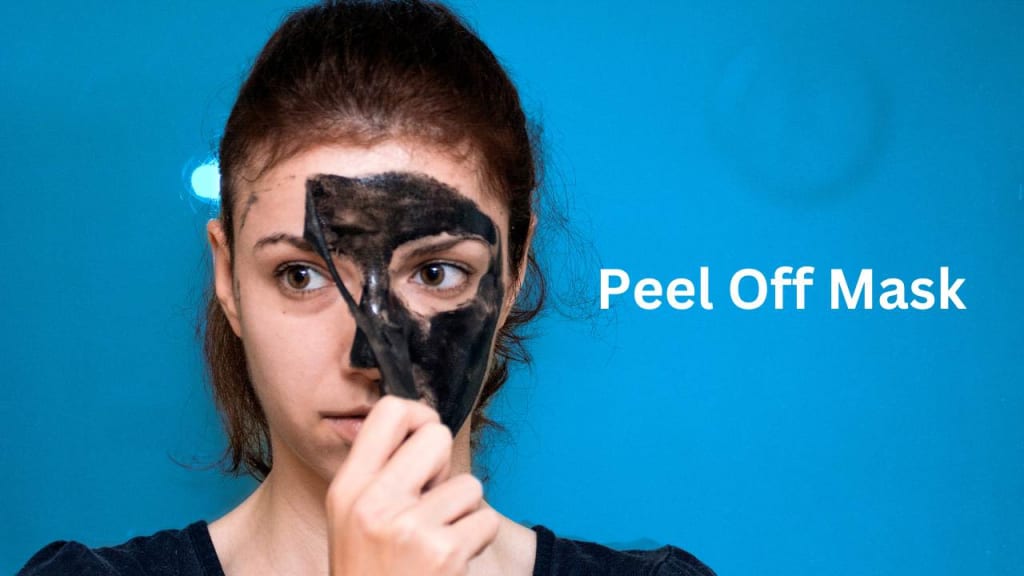 When it comes to the beauty market, trends come and go. One of them has been here for the longest time now: peel off mask for the skin. After all, what is not to love about pampering your way to better skin? Whether you are looking to hydrate your skin during winter or want to control excess oil during summer, there is a peel-off mask available for your skincare concern.
While browsing the skincare aisle or reading up recommendations on the internet, you may have noticed a particular surge in the usage of these masks. So what's the deal? Do they really do what they claim? How to use peel of mask? How to remove peel of mask? What are the benefits? Well, if you have no idea it is just because you have not tried it yet.
Read on to know more!
What is a Peel Off Mask?
As the term suggests, these are face masks that you apply and peel off after a certain amount of time. These are made with a thick paste-like consistency, which once it's dried, hardens around your face.
These are usually made of vitamins, fruits, and plant-based products that are combined with activated charcoal and other essential oils. The combination of these ingredients can help absorb oil from your face by removing the dead skin and dirt from the top layer of skin or provide you with intense hydration. Depending on the mask you chose it can also help in reducing open pores, fine lines, and wrinkles.
How to use a Peel Off Mask?
Start by using a mild face wash with a cleansing face mask. This will remove any kind of grime or make sitting on your skin. This is an important step so that your peel off mask can work its magic.
The next step is to do your due diligence before adding a mask to your cart. Without a doubt when you step into the mask section you may be overwhelmed by all of the available options. If you have dry skin, look for peel-off mask which has ingredients that provide intense hydration. Oily skin people will benefit from glycol and lactic acids that can effectively exfoliate and dissolve dead skin.
So, how to remove peel off mask properly? After applying, leave the mask on for at least 15-20 mins. Peel the mask off and then splash some cold water on your face to close the pores.
The Benefits of Peel-Off Mask Over Ordinary Masks
There are many reasons why facial masks have never lost popularity among skincare junkies to achieve a top-notch skin:
1. Clear dead skin: They work by penetrating deep into your pores and gently removing the dead skin cells, along with any impurities sitting over it. For having healthier skin, it is essential to remove dirt, bacteria, debris, and overall impurity. These masks spread across your face evenly and instantly give you clear, brighter skin.
2. Makes you look younger: It can be frequently used along with your skincare routine without overlapping. For instance, you can cleanse your face and combine exfoliation with a nourishing, pore-cleaning peel off mask to maximize your overall results. You can get younger-looking skin by incorporating a peel-off mask daily, weekly, or bi-weekly.
3. Absorbs excess oil: If you have oily skin, too much oil production can leave your skin looking a little too shiny. These masks can alleviate the issue by helping the skin unclog pores and purify your pores. Plus, you don't need to worry about your skin becoming dry but also provides intense hydration.
Reduces the appearance of pores: Peel-off masks can help minimize the appearance of pores by removing excess oil and dirt, leaving your skin smoother and more even-toned. Regular use of these masks can help reduce pore size and improve the overall texture of your skin.
Reader insights
Be the first to share your insights about this piece.
Add your insights