Gaming Industry And Its Future
The Indian gaming market is now expected to develop at one of the quickest rates in the world. India is anticipated to be one of the top markets in the gaming sector because it has one of the greatest youth populations in the world.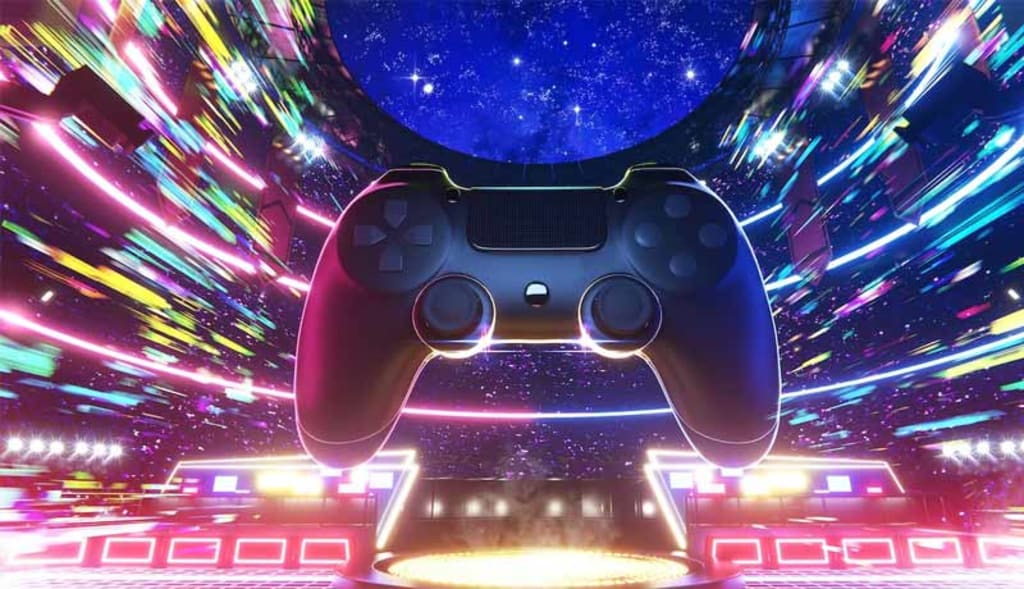 The Internet penetration of even the most remote regions of the country is a monumental task, which speaks volumes about the Indian growth story. India's Internet story is an encouraging one. As a result, India's gaming industry is also rapidly expanding. India's digital economy is expanding quickly, and by 2025, it is expected to surpass its current Internet user base of 900 million.
In the midst of all of this, India's gaming business is emerging as one of its most rapidly expanding sectors. The global market for video games was estimated to be worth 184.4 billion dollars in 2022, while the Indian gaming market, which is worth 1.8 billion dollars, is the largest mobile gaming market in the world in terms of app downloads.
Top gaming enterprises are located in Bangalore, Mumbai, Delhi, and other significant states of the country, giving India a solid foundation to become the centre of the global gaming industry. The government is also taking initiatives to promote this industry.
Factors to Consider Before Investing
Before deciding to invest in gaming stocks in India, there are a few factors that you, as an investor, should keep in mind.
Industry Trends:
You must constantly be aware of the most recent developments in your field. You'll be able to make wise selections that are in line with evolving consumer tastes and regulatory developments by doing this. This can assist investors in identifying possible hazards and growth prospects in the gaming sector.
Financial Performance:
When selecting a stock, it is essential to evaluate the gaming company's financial health and stability. This can entail assessing the business's revenue development, profit margins, and cash flow. Investors can use this to find companies with solid growth prospects that are financially secure.
Valuation:
Whether a gaming firm is a viable investment opportunity can be heavily influenced by its valuation. Based on a company's financial performance and growth prospects, investors should review the current value of the business and determine whether it is reasonable.
Competition:
The gaming market in India is extremely competitive, so it's important to stay one step ahead of the pack if you want to stand out. Investors should review the competitive position of a firm and determine how it stacks up against its rivals in terms of product offers, clientele, and pricing.
Future of the Gaming Industry in India
The gaming market is growing on a global scale. In order to put things into perspective, Call of Duty: Modern Warfare, which was published the same year as Marvel's Avengers Endgame, made a staggering profit of $1.9 billion.
In the coming ten years, the gaming business in India is anticipated to grow to be worth more than $10 billion. India is already one of the top marketplaces for gamers. The richest man in India recently remarked, "It's hard to believe, but gaming will be greater than music, movies, and TV shows together.
For example- The parent business of Ludo King reported astonishing revenues of $20 million in 2020. Currently, India has 100,000 e-sports teams and around 6,000 000 e-sports players. In addition, India has more than 500 gaming studios and 400 million gamers.
As a result, investing in the best gaming firms in India can assist you in building wealth over the course of five to ten years. This illustrates the significance of investing early in the stock market to maximize compounding. Now let's discuss the top gaming stocks in India.
The Best Gaming Companies in India
Delta Corp
Originally known as Arrow Webtex Limited, Delta Corp is the only gaming firm that is now listed in India. This well-known business offers live, online, and electronic casino games.
It runs numerous casinos in the Indian states of Sikkim and Goa and provides a vast array of enjoyable gaming alternatives. Delta Corp's price-to-equity ratio is 106.5, which suggests that the company is expensive. The Delta group, on the other hand, has a reported return on equity of 4.48%.
Keep in mind that the company has totally paid off all of its debt and has a remarkable interest coverage ratio of 34.65.
Nazara Technologies
Nazara Technologies is another emerging gaming firm in the market. It is a reputable sports media and gaming corporation with a strong presence in both established and up-and-coming businesses. Nazara Technologies' primary goal is to provide more than a billion online and mobile gamers with a world-class gaming experience.
Nazara Technologies' P/E ratio is - 258.82, while its ROW is 0.18%.
Zensar Technologies
Zensar Technologies, a prominent gaming corporation with operations in more than 18 nations worldwide, is listed as the second best gaming industry stock in India. It focuses mostly on providing pertinent services and developing software. In addition, the company's other business divisions include consultancy, package solutions, software services, and more.
The price-to-equity ratio for Zensar is 27.37, and its return on equity is 17.25%. The good news is that the business is debt-free and has a remarkable cash conversion ratio of 274.18.
Tech Mahindra
Every Indian is familiar with the moniker Tech Mahindra. In terms of consultancy, digital transformation, and business re-engineering solutions and services, it is a world leader. More services provided by Tech Mahindra include consulting, telecom IT & network solutions, application outsourcing, engineering services, infrastructure outsourcing, platform solutions, business process outsourcing (BPO), and mobile value-added services and products.
P/E ratio for Tech Mahindra is 27.12, and RoE is 18.29%. Additionally, the company is debt-free, with a solid cash conversion ratio of 161.64.
About the Creator
StockDaddy is India's leading stock learning platform, making it possible for users around the nation to grasp the stock market skills with an ease of choices.
Reader insights
Be the first to share your insights about this piece.
Add your insights