Future Ambitions
What does the future hold for me?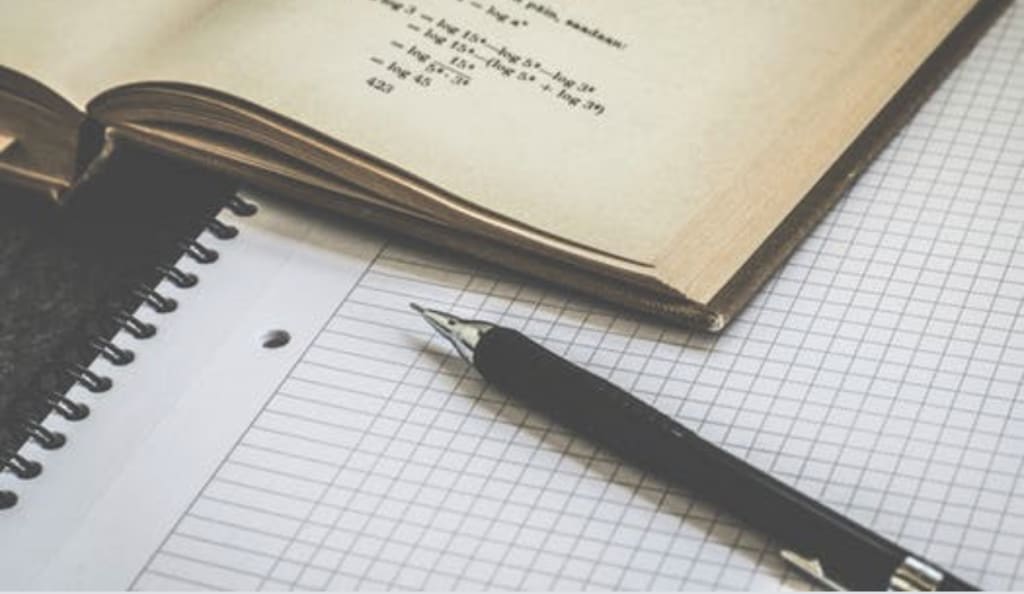 Hey.
In today's blog post I want to talk about my future and what I want to hopefully do with it.
So I recently completed my GCSE exams and my results will be arriving in just over a week. To be honest, I feel okay because I did as well as I could. I studied well and I did my best and so long as I'm happy why them that's really all that matters. Feeling nervous is totally natural but I feel that a lot of pressure is placed on us to do well but it can often have a negative affect on us because we put so much pressure on ourselves meaning that we bury ourselves so deeply into a phase of stress and anxiety over nothing.
In September I will return back to school and begin my A-levels and I am feeling nervous about the work load and whether I'll be able to cope! I have chosen Biology because I love the human body and learning all about the intricacies (nitty gritty parts) of the body. I love how there is so much to us—our organs, hormones, tissues, systems, enzymes and that's just animals. There is also plants as well and the matters of our earth 🌏 and the atmosphere surrounding it. I have also chosen Chemistry because I love learning about how chemicals react with each other and how this affects us in our daily lives. Again, in chemistry we learn about earth's atmosphere and how climate change affects it which I am very passionate about. In a weird sense chemistry also mindlessly teaches us about human interaction and how when two reactive chemicals (loud personalities) interact, a large combustion occurs similar to a human confrontation. Similarly when two non reactive chemicals (shy personalities) interact, nothing really happens. However, I can't stand doing equations because they're so complicated and baffling to me which makes me incredible nervous for next year and I also find it distractions because others can grasp them and I cannot!!
Lastly, I have chosen English literature because in short, I really enjoy reading and naturally I find myself analysing characters and situations. People often describe me as over-analytical (basically I'm an over-thinker!) so I feel English is literally the perfect subject. It helps to have a fond relationship with books and writing because the subject will come a lot easier and it won't feel like so much of a drag. Don't get me wrong, I'm sure it will be difficult at times but nothing worth having, such as an "A" grade, comes easy. As with everything in life! I also hope to complete an EPQ (extended project qualification) in a subject of my choice. This is basically a 5,000 word essay on a subject of your choice. I will base mine on something medical or psychological given that I am passionate about these fields. However, I am yet unsure as to what I will be exact writing about. I will come to make this decision when it comes to beginning my EPQ.
I would love to go to university after school finishes as well and study diagnostic radiography (medical imaging). This was never my intention when I was younger. I loved fashion and saw myself writing in fashion magazines given that I enjoy writing and fashion but that idea kinda faded and I had this inclination to work in the medical field. I've always loved medical things. When I was younger my mum bought me flip books of the body and I was always researching the body so my love for this was always instilled in me. I've been certain on this idea for over a year now and I can't see why it can't happen. It requires hard work of course but when you have pleasure doing your job it only seems right.
Don't get me wrong, it will be hella stressful, not only at university, but also when I'm in the job—but I'm prepared, and stress comes with every job nowadays. I hope to gain a year of clinical experience in the UK after university and then I would love to get a job in Australia given that I've never been there and really want to work there and experience something totally new. Also, the koalas (🐨😍) are so f***ing cute!!
I also have ambition to travel Asia and Europe given that I have never been to Asia and I would love to see certain parts of Europe too like Amsterdam and Germany to name a couple. However, I have no idea when I'll fit all of this in. Maybe in between university🤔. So I'm going to be hella busy in the years to come. There will be a lot of studying but also fun with my family and friends! I'm sure there will be many tears of joy, sadness, stress and a mix of all three at times but what can I say, I'm human and it's okay to let it out! But we'll talk mental matters another time maybe!
So yeah. That's a bit about my future plans. I hope you've enjoyed reading, if you've read this far of course 😉.
Thank you for reading Xx