FIU's Chaplin School Offers Students Hands-on Experience in Event Design and Production
Through Partnership with leading experiential marketing firm, Factory 360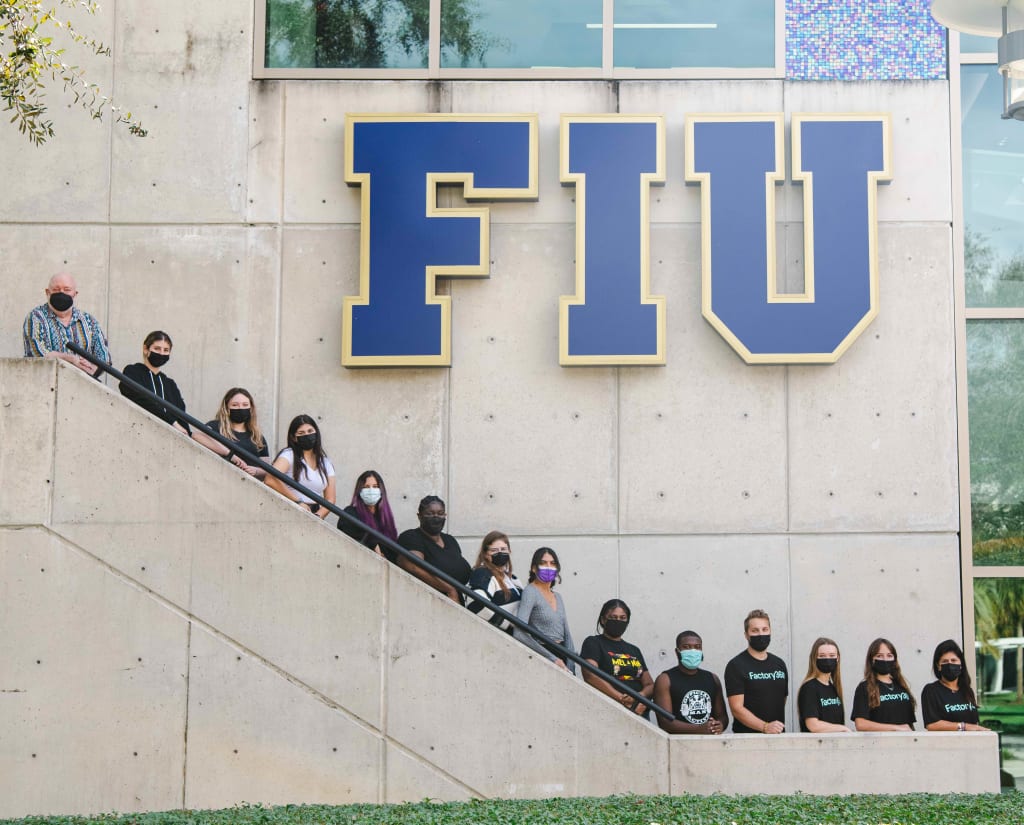 This semester, Factory360 and Florida International University's Chaplin School of Hospitality & Tourism Management forged a partnership of the first ever experiential incubator between a university and an experiential agency.
"Our hospitality program is a leader in producing top talent in the events industry already through our existing partnerships and location in Miami as a destination for mega and large-scale events," says Michael Cheng, dean of the Chaplin School, a top 10 ranked U.S. public hospitality program. "This incubator helped to expand our expertise and give students seeking additional experience in experiential marketing and events another tool towards becoming innovators and leaders in this field."
As part of their partnership, Factory360 has been embedded on the FIU Biscayne Bay campus in North Miami, Florida, offering office hours to students, as well as mentorship and internship opportunities and workshops. "We are providing FIU students a real hands-on experience in event design and production with the goal of helping them to create engaging and fun experiences that the entire South Florida community can enjoy," explains Factory 360's Gabriela Neves.
Factory360 is renowned for their experiential exhibits. The agency has won four awards this year (Gold Ex Award, Gold EDTA Award, Silver Pro Award and a Drum award) and has made the Chief Marketer Top 200 List, Event Marketer Top 100 List and the Eventex Top 150 List. Their most recent show, "Bowie 75," was a vibrant gallery and pop-up shop that ran in New York City and London. Celebrities from Nile Rodgers to Angelina Jolie visited the exhibits that featured interactive installations including a replica of the K2 British phonebox seen on the album cover of Bowie's hit record, "Ziggy Stardust".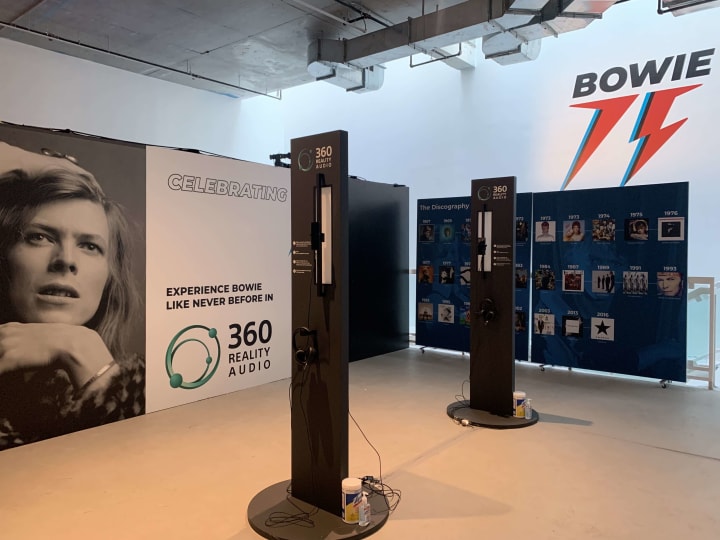 In their local collaboration with FIU Chaplin School, Factory 360 has built a speaker series, inviting hospitality, PR, brand marketing, and non-profit leaders in the events and marketing worlds to speak on lessons they have learned throughout their career and what their day-to-day looks like in their jobs. To date, presenters have included Tatiana Meira, Head of Membership & Commications at SOHO House & Co and Joe Garbarczyk, Consumer and Digital Marketing at Garden of Life.
"Speakers are offering real-world expertise the university could not otherwise provide its students," says Dan Cormany, assistant professor and mega and large-scale events program lead.
"They are delivering invaluable advice to students, many of whom are still deciding which industry they want to narrow in on for their career path," says Neves.
They are also addressing immediate industry needs, including Miami's current shortage of event planners brought on by many professionals leaving the industry during the pandemic. "There is a high demand right now for marketers in Miami and many of the speakers have offered jobs and paid internship opportunities to students."
Plans are already in place to continue the incubator into the summer and fall semesters.
"The goal for the incubator is to evolve, always with a focus on real-world interaction," Cormany continues. "The summer and fall semester will involve exciting new components. For instance, slated for the fall is a documentary on event design featuring some of the country's top event managers."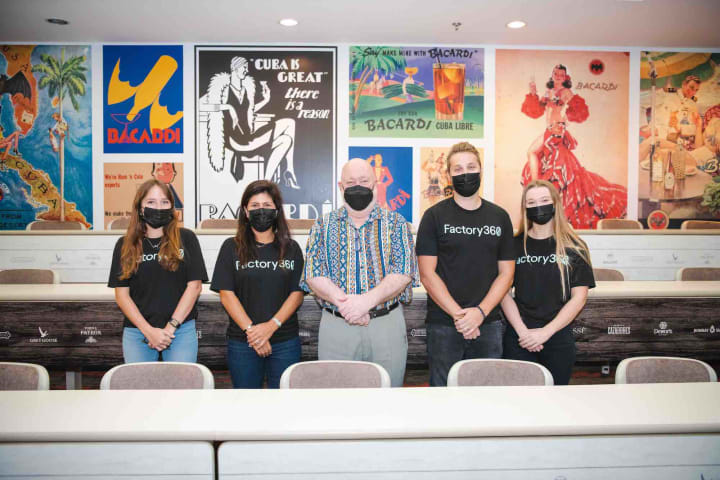 "Also in the development stages is a sustainability initiative and training workshops on virtual events and other specialized event channels," says Ms. Neves.
Additionally, Factory 360 has plans for a podcast aimed at beginning events professionals and a non-snarky Shark Tank type of program that will allow recent graduates to pitch event ideas to venues, vendors and investors. "Acceptance of our start-up efforts has been enthusiastic, both among students and those already in the events field. Our goal is to continue to serve these communities in creative and dynamic ways," Neves concludes.
No sign up is required. Office hours, internship opportunities and mentorship programs are open to all students.
Visit https://factory360.com
Reader insights
Be the first to share your insights about this piece.
Add your insights