Exploring Different Revenue Streams On Shopify
In the world of e-commerce, which is always changing, business owners are always looking for ways to make more money and grow their companies. One of the most popular e-commerce sites, Shopify, gives online store owners a lot of ways to try out different ways to make money. Shopify sellers can reach new markets, get more customers, and be more successful in the long run if they offer more ways to make money. In this blog post, we'll look at the different ways you can make money with Shopify and give you tips on how to make the most of them.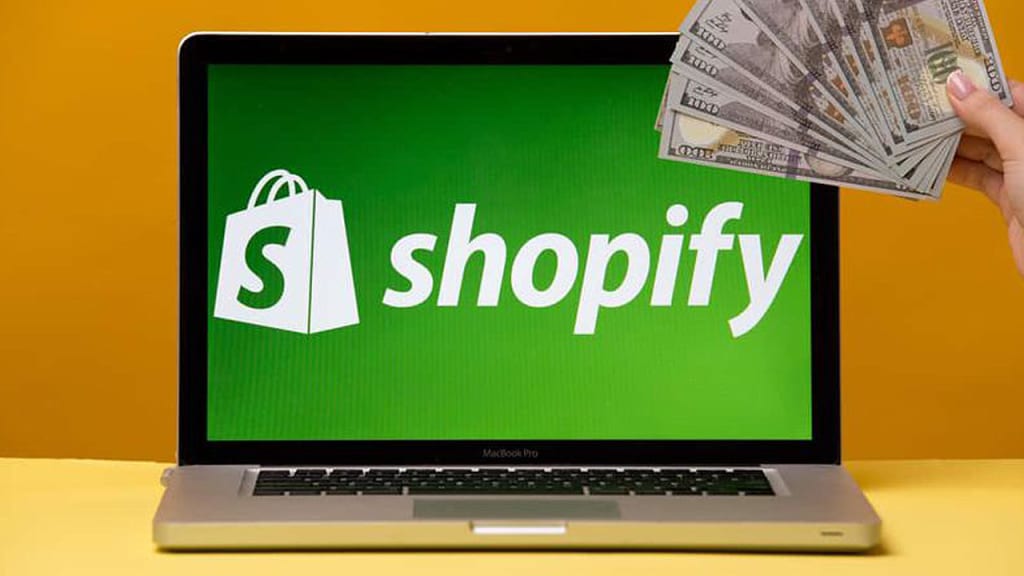 Leveraging Dropshipping:
Dropshipping is a popular way for Shopify entrepreneurs to run their businesses because it lets them sell things without having to keep stock. Dropshipping is a way for store owners to sell their things and send them to people who have ordered them. They can do this by working with providers they can trust. This way of making money doesn't take much money up front, and it lets businesses focus on
Exploring Different Revenue Streams on Shopify using Product Sales
As the owner of an e-commerce business on Shopify, your main goal is to make steady money and have long-term success. Product sales are the heart of any online business, but there are other ways to make money and take your Shopify store to new heights. In this blog post, we'll dive into the world of selling goods on Shopify and look at creative ways to make the most money from your business.
Offer a Diverse Product Range:
Offering more products is a good way to reach new customer groups and make more money. Do a lot of study on the market to find products or accessories that go well with what you already have. By selling more goods, you not only reach a bigger audience, but you also get customers to buy more, which boosts your total sales revenue.
Upselling and Cross-Selling:
You can make a lot more money on Shopify if you use upselling and cross-selling. Customers are more likely to buy more expensive items if you use strategic upselling methods like offering more expensive options or bundles with more value. Cross-selling related products or accessories during the checkout process can also improve the customer experience and raise the average order value, which can lead to more sales and higher earnings.
Utilize Product Recommendations:
Product suggestions can help your Shopify store sell more items and make more money. Use smart algorithms that take into account how customers act and what they like to offer the right products. By putting personalised ideas on product pages, shopping cart pages, or in email marketing campaigns, you can get customers to look around and buy more things, which will boost your sales.
Implement Flash Sales and Limited-Time Offers:
With flash sales and limited-time offers, you can make your customers feel like time is running out, which can get them excited and make them buy right away. By giving special deals or discounts that are only good for a short time, you give shoppers a strong reason to buy quickly. These tactics not only increase sales, but they can also help get rid of old stock and make room for new products or lines.
Expand to New Sales Channels:
Shopify gives you a number of connection options to help you reach more people and find new ways to make money. You might want to look into other ways to sell, like social media, marketplaces, or wholesale ties. You can meet more people, get more customers, and make more money if you sell your products in different ways.
Overview of selling physical products
E-commerce Success:
Selling real goods is at the heart of e-commerce. This lets business owners reach people all over the world and build a successful business. This blog post tells you everything you need to know about selling real goods online, whether you're new to e-commerce or a seasoned seller looking to add to your product line. We'll talk about the most important steps and plans for success in the world of e-commerce, from buying and product management to marketing and customer service.
Finding Profitable Product Niches:
To stay ahead in the e-commerce market, you need to find a profitable niche for your goods. Do a market study to find out what people want, what the trends are, and how your business stacks up against the competition. Look for product areas that are both famous and have a lot of competition, but also have room for you to stand out. You have a better chance of reaching your target audience and making sales if you can find a profitable area.
Sourcing and Inventory Management:
It's important to find the right things and keep track of your stock once you know what your product's niche is. Check out different sourcing options, such as manufacturers, wholesalers, or dropshipping suppliers, and choose partners who offer quality goods, low prices, and reliable fulfilment services. Install tools for inventory management to keep track of how much stock you have, how well your goods are selling, and to make sure you don't run out of stock or have too much of it.
Building an E-commerce Website:
If you want to show off your products and make more sales, you need to build an E-commerce site that is easy to use and looks good. Platforms like Shopify offer customizable themes, easy-to-use interfaces, and safe ways to accept payments.
Reader insights
Be the first to share your insights about this piece.
Add your insights