English Ex-education Secretary Get Knighthood
The former chief whip, defense, and education secretary, Gavin Williamson get a knighthood.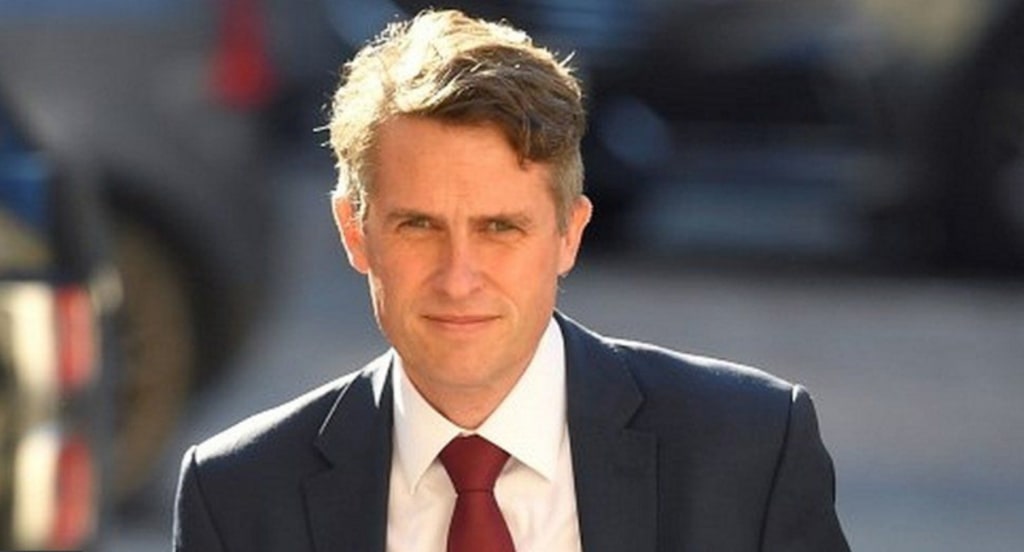 Williamson
Knighthood is for individuals that have significantly contributed to the Kingdom of England. Age, gender, or social strata are not a deterrent to gaining this prestige, as you need to exhibit exceptional character worth the honor.
Who is Gavin Williamson?
Gavin's parents are labor party voters as he started his early childhood in North Yorkshire. He was a student of both East Ayton and Raincliffe schools, after which he continued his education studying Government, politics, history, and economics.
Between 1994 to 1997, Gavin completed a degree program at the University of Bradford, where he studied Social Science. In 1997, he chaired the national Students Conservative, which became a group under the Conservative future.
During his tenure, he spearheaded the accusation that the Labor Party influences the students union. In early 2000, he won the election as county councilor in North Yorkshire and received the "Young People's Champion" prestige award.
After an early political career, Williamson was the manager of AGA subsidiary (fireplace manufacturer Elgin & Hall) until 2004, then became a managing director at a pottery firm (Aynsley China) in 2005. The company specializes in producing ceramic and other hardware as he became co-owner.
Political Career
During the 2010 general election, Williamson was the preferred South Staffordshire Conservative candidate after Patrick Cormack(incumbent) announced his retirement. Although there was a five-ballot election, Williamson won with 16,590 votes.
Williamson's median speech indicates that his passion is to promote business and manufacturing units as he leads the Department for Innovation, Business, and Skills. " manufacturing & business lead out of the tough economy" in his words.
Williamson calls for an end to car boot sales citing examples as villages in his constituency. During Libya's action votes, he was among MPs that abstained from voting.
Chief Whip
After David Cameron's resignation, Williamson offered assistance to Theresa May to help defeat the conservative party leader Boris Johnson. He became her political campaign manager and gained appointment as Chief Whip when May became prime minister.
Defense Secretary
After Sir Michael Fallon's resignation, Williamson became the State Defense Secretary. On several occasions, he has shown support for the Saudi government's military activities against the Houthis despite condemnation by different human rights activists.
In 2018, Williamson accused the Chinese company Huawei of malicious activities by providing services for a 5G upgrade, saying the matter is of deep concern. In 2019, after a public speech that signifies Britain will have a military presence in the pacific region, the Chinese government canceled scheduled trade talks with Philip Hammond (Exchequer Chancellor).
Education Secretary
After Boris was elected the PM, Williamson became education secretary, and he expressed that his motivation was to protect speech freedom at universities. Until September 2021, Williamson contributed immensely to England's education development as his dismissal was due to Johnson's cabinet reshuffle.
Knighthood
After his sack from Boris Johnson's cabinet in September, considerable opposition called for an end to Williamson schools and exam policies during covid19. The 45-year-old South Staffordshire born was awarded CBE for his relentless service in the public and private sector.
He received the award in 2016 as some suggest his knighthood links to public service. While serving as a chief whip under PM Theresa May, he had a pet(tarantula) called Cronus.
In addition, Mrs. May expressed that her loss of confidence in Williamson's ability was the reason for his sack in 2017. On another occasion, the ex-Prime Minister said evidence indicates Williamson was responsible for a media leak about Huawei UK's 5G network.
PM Johnson appointed Williamson as education secretary in his cabinet. Still, there was numerous criticism about his handling of A-Level exams, school meals, GCSE, and other education affairs during the pandemic.
Bridget Philipson's reaction to the knighthood is that the labor education secretary is, "His political records say it all with enough disgrace. The education sector was chaotic during his tenure as children go hungry for more than two years".
The general secretary for the school and college association, GeoffBarton, expressed that this news will surprise teachers and parents. While adding that the pandemic was challenging for every country, Williamson was in endless chaos.